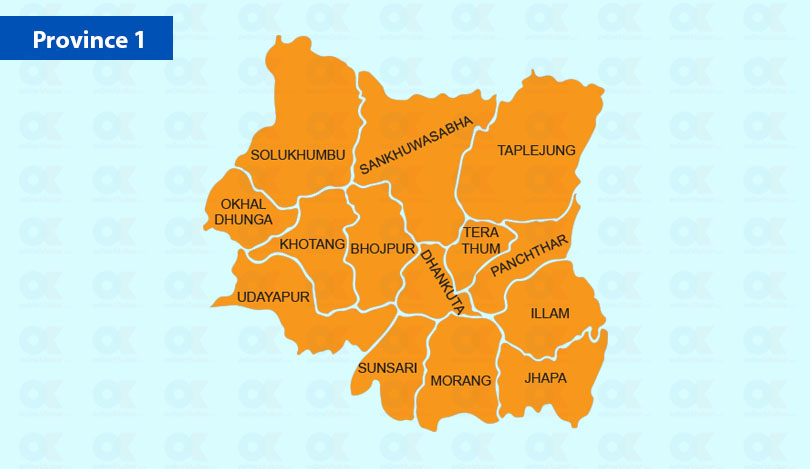 Biratnagar, September 9
A number of differences among leaders of the ruling Nepal Communist Party have delayed the process of deciding the name and permanent capital of Province 1.
Whereas those belonging to the former CPN-UML want to name the province Koshi, the leaders who came from the dissolved CPN-Maoist Centre want the name to reflect identity of majority ethnic groups in the province. Meanwhile, the main opposition Nepali Congress wants to name the province, Sagarmatha, the Nepali word for Mount Everest.
The Congress' opinion, however, does not hold much significance in this process as the party is in minority in the Provincial Assembly.
There are different opinions about the capital city as well.
Chief Minister Sher Dhan Rai wants to create a new mega city named 'Birat' by incorporating current Dharan, Itahari and Biratnagar, and make it the capital. However, his party's leader and Minister for Internal Affairs and Law, Hikmat Karki, is adamant that Biratnagar should be the capital.
Some leaders of the party want to relocate the capital to Dhankuta.