There aren't many places near Pokhara that can give you a feeling of wilderness like Dhampus.
Located around 25 km north-west from the Lake City, the walk to Dhampus is moderate. And unlike the Annapurna trail, you walk on low elevation. This makes the trail accesible to almost anyone with enthusiasm and zeal.
You begin your journey in Pokhara from where you drive to Phedi, from where the hike starts. Although the first few minutes challenge you with a steep climb, the terrain gets easier as you continue out of the woods. You reach Dhampus in around three hours, but it would take the locals far less time.
You know you have reached Dhampus when the majestic Machhapuchhre and the Annapurnas smile at you and you are greeted with beautiful stone houses, millet fields, lodges, and restaurants.
Highlights of the trip:
1.
Up-close with the 'Fishtail' in two hours!
Although there are many reasons why you would want to spend a weekend in Dhampus, the magnificent view of the Machhapuchhre would  top the list. You get up-close with the 'Fishtail' mountain like you've never before.
As the sun sets, the golden hues illuminate he snow-white mountains and the yellow ball of fire hides behind the Himalayas until it can come back again next morning.
2.
The houses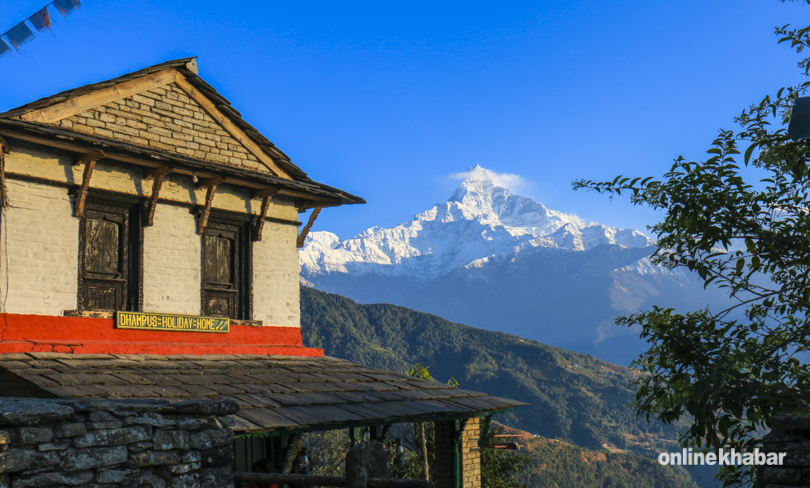 After you have soaked in the views of the Himalayas and the surrounding areas, take a stroll around. Or you can spend a day lazying around in the village. Dhampus's traditional architecture have stood the test of time, and  welcome guests from all over the world.
3.
The Sunrise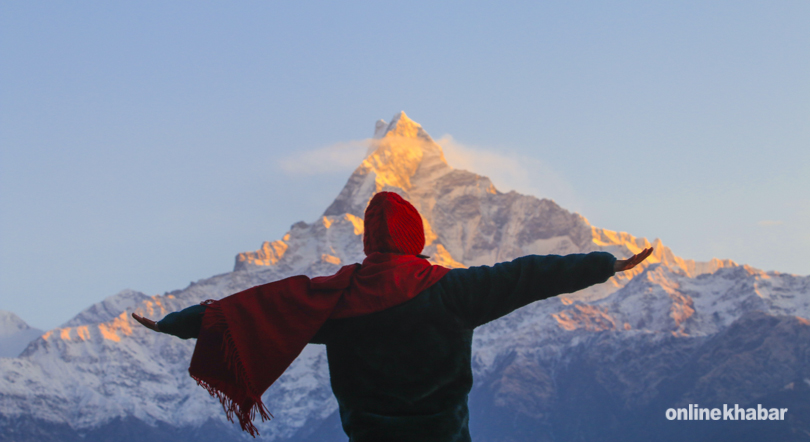 But all the effort would not be worthwhile if Dhampus was anything short of stunning. The village is beautiful at all times of the day and wears a distinct vibe depending on when you observe it.
If you stay long enough or reach before sunrise, you can witness the sunrise above the Fishtail. As the golden rays of the sun reach the earth, you get refreshed and thankful to be alive.
So when are you going to Dhampus?
***
See also
In 6 photos: Cycling through the Annapurna region
Five reasons why Mardi could be the next Annapurna Base Camp