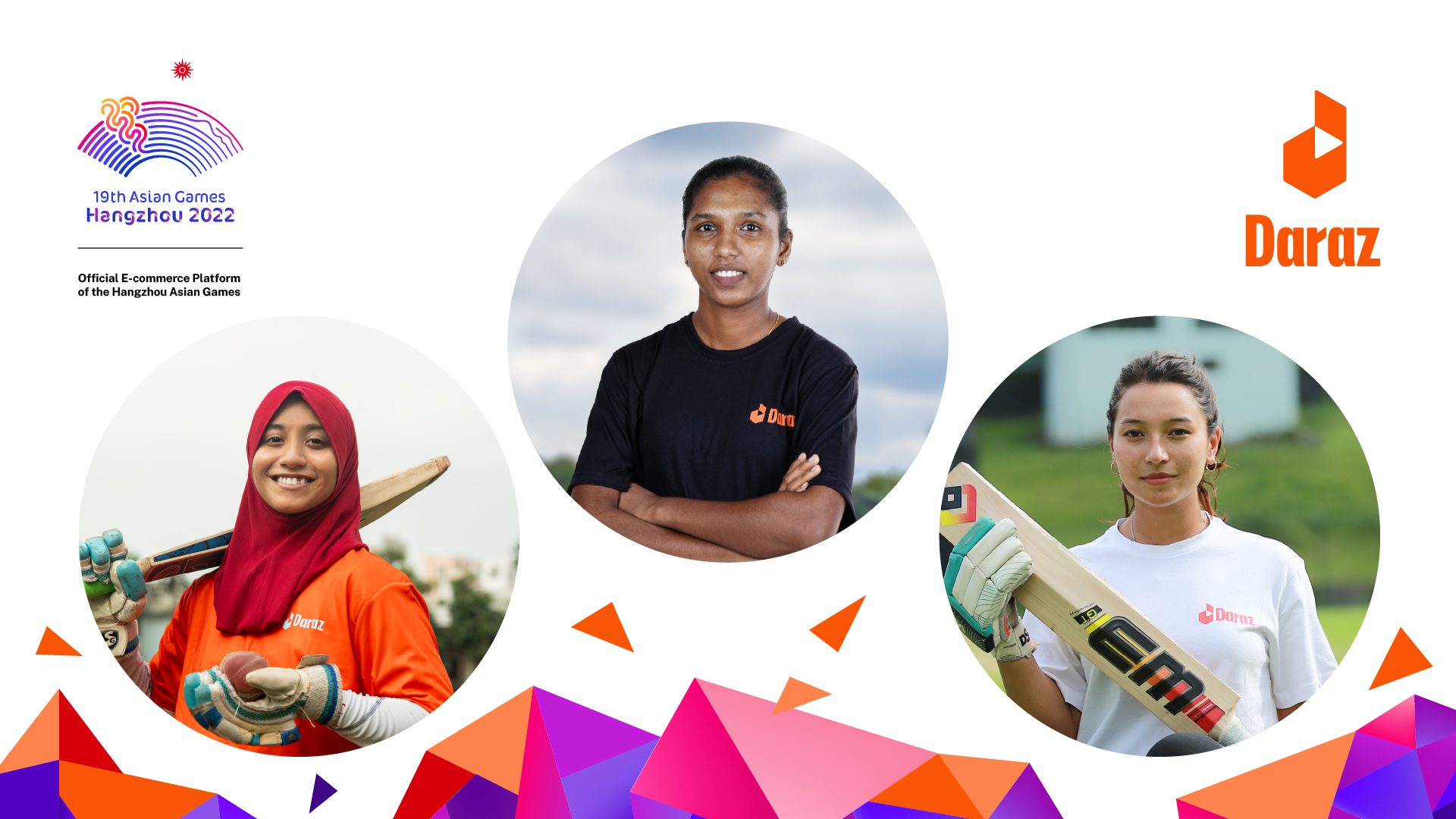 Kathmandu, September 26
Daraz, the designated e-commerce platform for the 19th Asian Games in Hangzhou, is bringing together aspiring female cricket players from Bangladesh, Sri Lanka, and Nepal. These budding athletes will have the chance to attend the Women's cricket matches in person.
Daraz's initiative aims to empower the next generation of female youth athletes in South Asia by granting them the chance to witness international-level Women's cricket.
Daraz says the athletes will have the chance to learn up close from the world's best, enhancing their skills and gaining invaluable experiences. Moreover, for many of these athletes, this journey marks their first solo venture abroad, providing them with newfound perspectives, independence, and life skills that will undoubtedly last a lifetime.
Khushi Dangol, the 21-year-old Nepali cricket player, expressed her excitement and gratitude for this extraordinary opportunity, saying, "I can't believe I'll be heading to Hangzhou for the 19th Asian Games. It is such an honour to have been chosen for this Daraz initiative. I'm eagerly looking forward to witnessing international players play cricket live, and I'm certain this will be an enlightening experience that will contribute to my personal growth in many ways."
Daraz Regional Chief Marketing Officer, Cheryl Ang says, "Daraz has always remained steadfast in its mission to uplift communities, and this initiative holds a special place in my heart. It underscores our enduring commitment to empowering underserved communities – and female athletes are one of them. We believe that through initiatives like these, we can bring about positive change, one step at a time.".
As part of the Alibaba International Digital Commerce Group, Daraz is dedicated to supporting sports and cultural initiatives and lifting South Asian communities in our midst. As the leading e-commerce platform in South Asia, Daraz aims to lead the charge in representing South Asia on a global stage, and this initiative is one of many steps towards that vision.