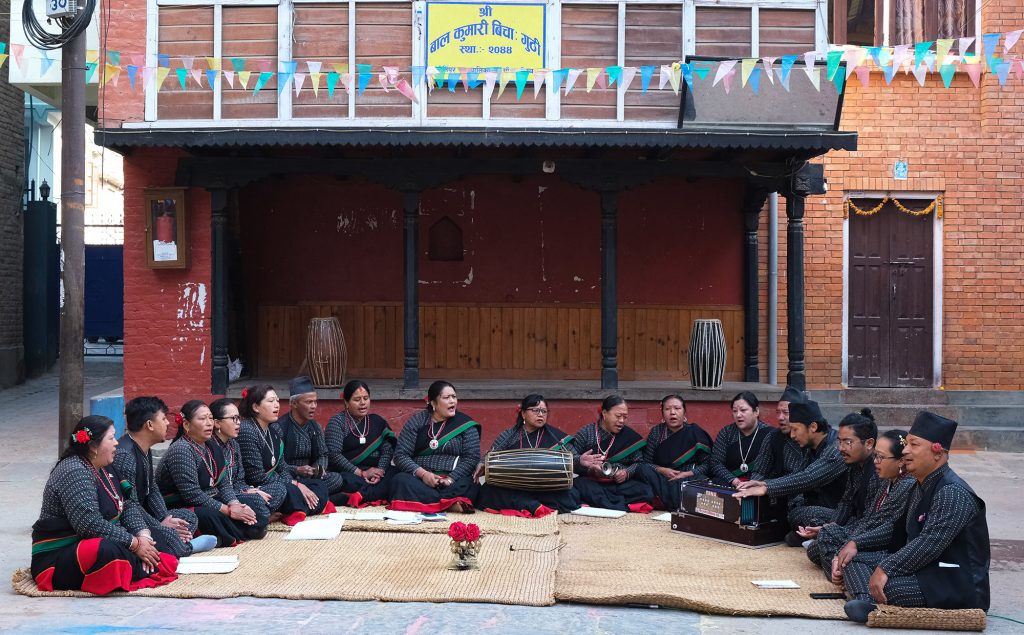 Kathmandu, December 7
The third edition of Dapha Calling is being organised from December 9 to 17 at Bhandarkhal Garden in Patan Museum.
Dapha Calling is an annual forum for the sharing of knowledge and practice on the Kathmandu valley's historic dapha music tradition.
Dapha Calling will be conducting two main panel discussions. The first will be on December 9 and is titled Federal and Local Policies to Support Artistic Creation. This, according to organisers, will centre around the structures and policies municipal governments can establish to support the revival of traditional art practices in the valley.
The next will be on December 10, in which stakeholders will discuss how they revitalised dapha music in the city of Kirtipur.
The programme also consists of musical performances, seminars, and an exhibition titled Dapha – The Music of the Valley, which will explore dapha's tangible and intangible heritage. 
The event is being jointly organised by Tahnani Dapha Khalah from Kirtipur, Balkumari Dapha Khalah from Panga, and Folk Lok, a community-based arts program and supported by the U.S. Embassy's Book Bus, Satori Center for the Arts, and Social Science Baha.
The programme is open to the public. For more information, click here.