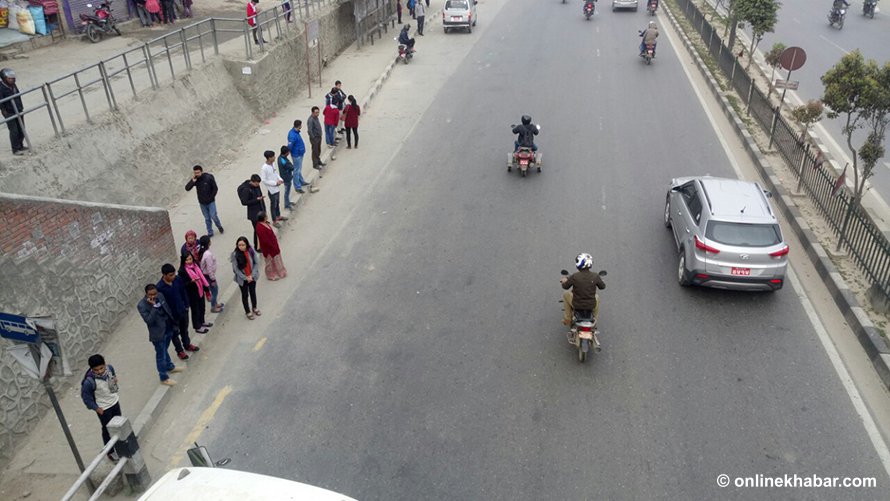 Kathmandu, June 25
A nationwide general strike called by Netra Bikram Chand 'Biplav'-led Nepal Communist Party has affected life throughout the country.
The banned Maoist outfit declared a strike to protest the killing of its Sarlahi District in-charge Kumar Paudel.
Even though there has not been a mass protest anywhere, public transportation has been affected by the strike. The number of public transport vehicles was low in the morning. Most schools throughout the country have also closed down.
Metropolitan Traffic Police Division has said that long route buses have not left Kathmandu on Tuesday.
Prithvi Highway seems to have been affected a lot. According to Muglin police in Dhading, only a few private cars were seen plying the road in the morning.
Locals in various parts of the country are staying at home due to fear of getting hurt by Biplav protestors.
Police say that they have been receiving calls regarding explosives planted at different places since early morning. However, most of the calls were found to be just hoaxes.