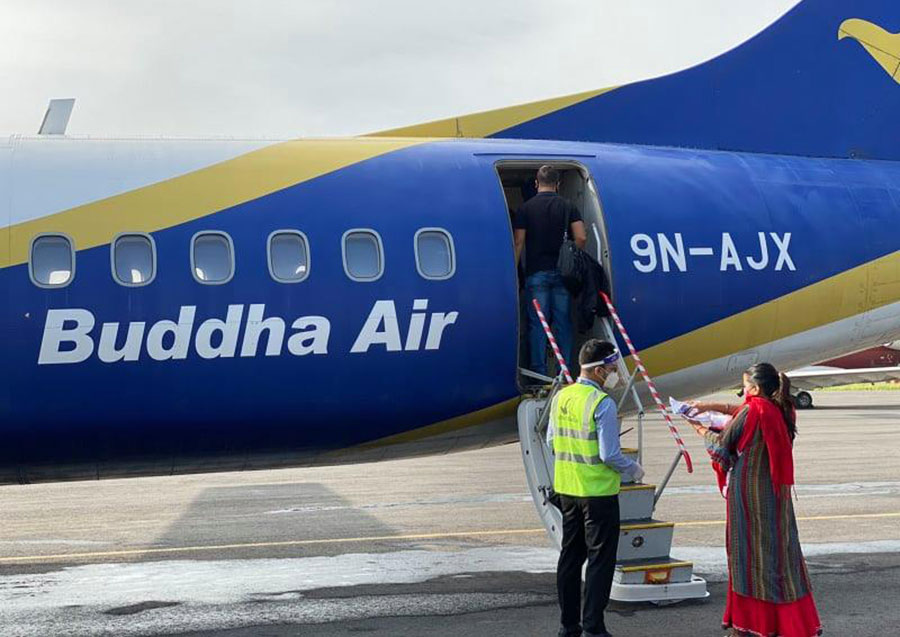 Kathmandu, March 3
Pokhara and Jhapa will be connected by daily flights.
Buddha Air has said it will conduct daily flights from Pokhara Regional International Airport to Bhadrapur Airport from March 9.
Buddha Air has announced the flight schedule to Bhadrapur while expanding regional flights with Pokhara as its hub airport.
The duration of the flight will be one hour, said Buddha Air and tickets will cost Rs 7,500.
The flight from Pokhara to Bhadrapur will take place at 6:15 am and the flight from Bhadrapur to Pokhara will take place at 6:55 pm.
According to Buddha Air, it will be very easy for tourists from the Indian cities of Sikkim and West Bengal, Darjeeling, Siliguri and various cities near Bhadrapur to travel to and from Pokhara through this service.