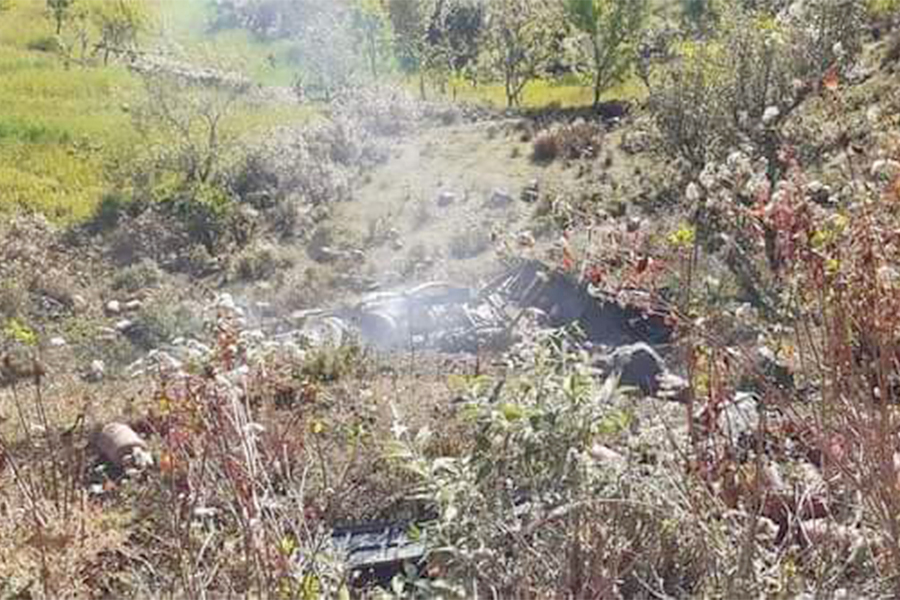 Surkhet, March 22
Three persons died in a truck fall in the Dailekh district of Karnali on Wednesday morning.
The victims have been identified as Krishna Chaudhary (31), Laksiram Chaudhary (25) and Bishnu Chaudhary (23), according to DSP Kishor Lamsal.
The truck (Bhe 1 Ka 2201), carrying gas cylinders, fell around 150 metres down the road from Talpokhari, Gurans rural municipality-4 of the district this morning, the District Police Office says. The truck was coming from Nepalgunj.
The police say other details of the accident, including the addresses of the victims, are yet to be reported.