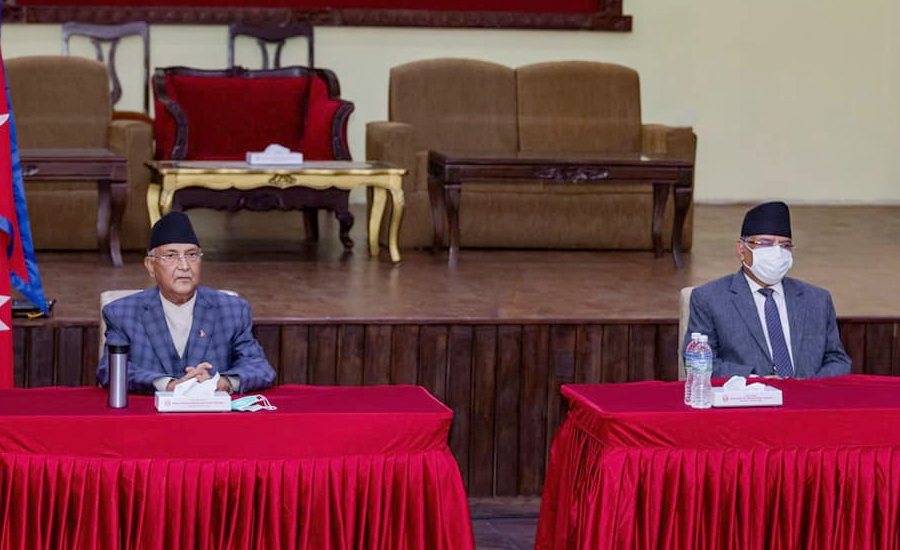 Kathmandu, July 31
Two days after one of the two chairmen of the ruling Nepal Communist Party, KP Sharma Oli, unilaterally postponed the scheduled standing committee meeting in the 11th hour, another chairman, Pushpa Kamal Dahal, has started a fresh round of initiatives to solve the stalemate in the party.
Dahal recently invited the party's general secretary Bishnu Paudel, a close confidant of Prime Minister Oli, to his residence on Thursday and conveyed his message that he was ready to discuss the issues if Oli also had a willingness to solve the problem, according to sources.
"I do not do anything (to linger the dispute). But, another chairman should be ready to give a solution on how the party and the government operate," Dahal reportedly told Paudel, "Accordingly, we should find time for a meeting and discussion."
A leader close to Dahal says he is currently waiting for Oli's response via Paudel.