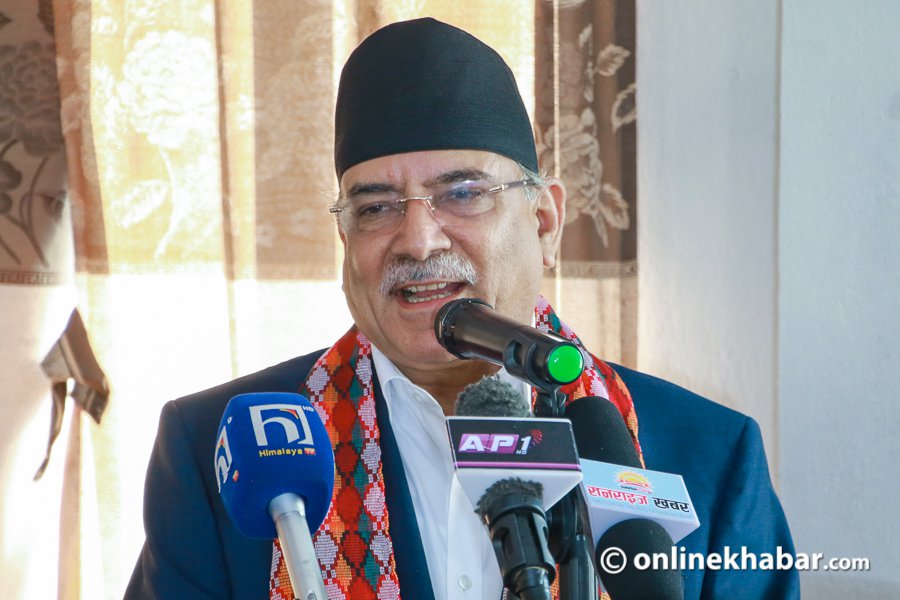 Kathmandu, October 18
The ruling Nepal Communist Party's chairman Pushpa Kamal Dahal has requested journalists not to ask him anything about if Prime Minister KP Sharma Oli will reshuffle the Cabinet anytime soon. Dahal says it is Oli's prerogative as the PM and he can do it anytime he wants.
He, however, claims that the prime minister is not preparing to remove some ministers immediately as rumoured. Dahal says Oli has informed him that the reports are not true.
Speaking with journalists in Dhangadhi on Friday, the former prime minister said Oli would consult him also while reshuffling the Council of Ministers as he was also a party chairman.