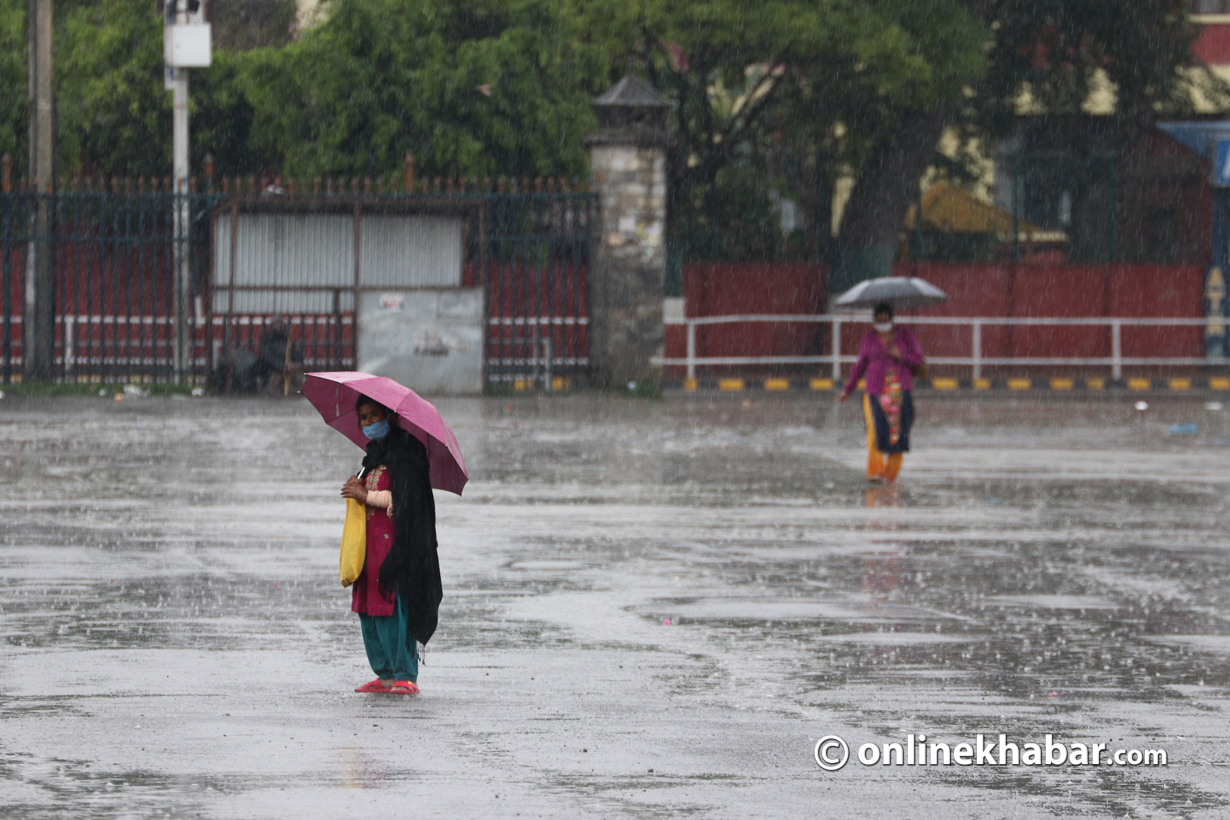 Kathmandu, June 4
Cyclone Nisarga that developed in the Arabian Sea is likely to bring heavy rainfall to many parts of Nepal on Friday, forecasts the Meteorological Forecasting Division.
The division under the Department of Hydrology and Meteorology says districts of Province 1, Province 2, Bagmati and Gandaki might be affected by the cyclone. The meteorologists say the rain is likely to be accompanied by thunder. However, there will not be significant storms.
The officials have warned that some human movement in hilly districts might be affected by landslides. Likewise, mountainous districts of the provinces may also witness some rainfall.
Meteorologist Shanti Kandel says the cyclone's impact can be felt on Saturday also.
The cyclone had reached Maharashtra of India on Wednesday afternoon. However, it had turned weak after it made the landfall.