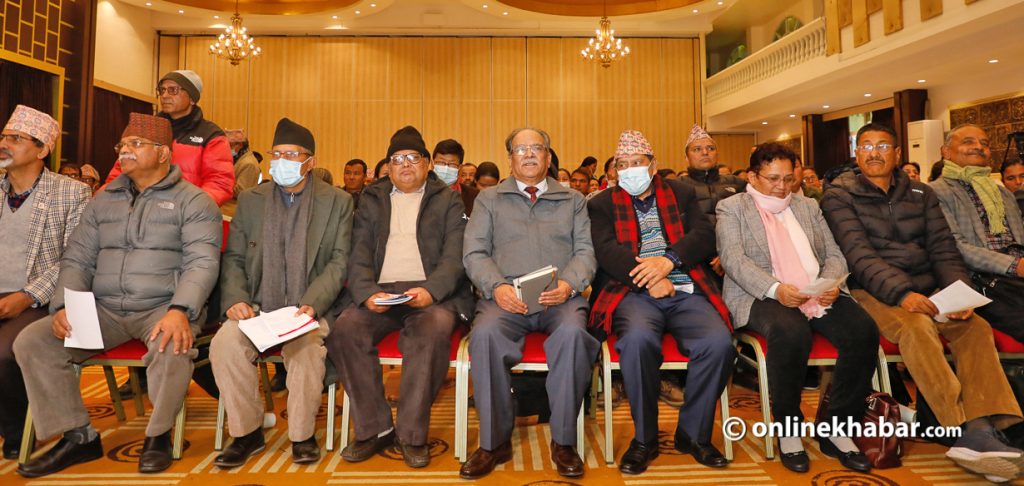 Kathmandu, August 21
The CPN-Maoist Centre, a ruling coalition member, has appointed top officials of the party after nine months of the general convention.
A meeting of the party central committee on Saturday afternoon endorsed the nominations proposed by the party supremo Pushpa Kamal Dahal.
Although the party's general convention held in December 2021-January 2022 elected Dahal the chairperson, other official positions of the central committee were vacant, and Dahal was authorised to pick them.
Reportedly, Dahal had finalised the list a few days ago, but he slightly changed it as he proposed the final nominations yesterday.
Here is the list of 21 officials endorsed by the committee.
Chairperson: Pushpa Kamal Dahal
Senior vice-chairperson: Narayan Kaji Shrestha
Vice-chairperson: Krishna Bahadur Mahara
General secretary: Dev Gurung
Deputy general secretaries: Barsha Man Pun, Pampha Bhusal, Janardan Sharma, Giriraj Mani Pokharel, Shakti Basnet, Matrika Yadav, Haribol Gajurel
Secretaries: Dinanath Sharma, Chakrapani Khanal, Devendra Paudel, Lila Mani Pokharel, Ganesh Sah, Hitman Shakya, Hitraj Pandey, Dilaram Acharya, Ram Karki
Treasurer: Shreeram Dhakal