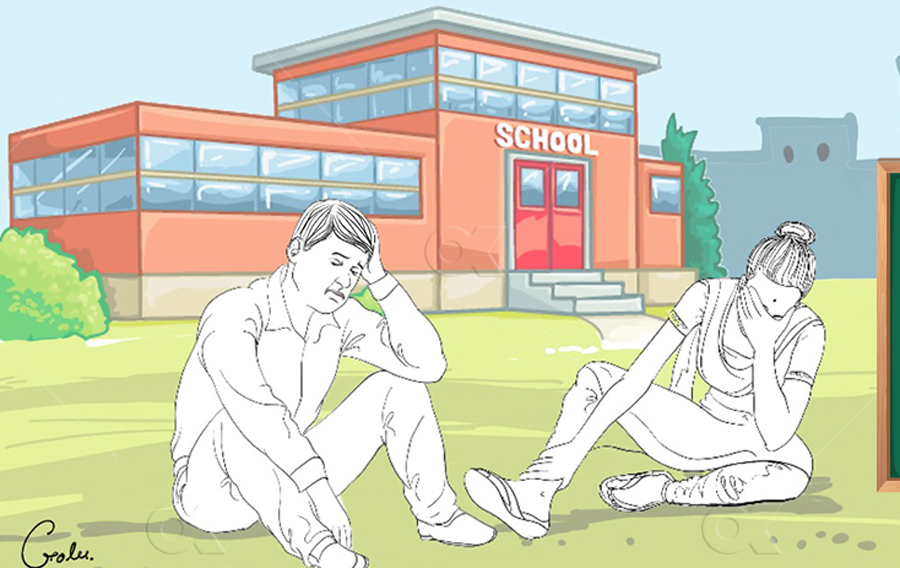 Pushpa Raj Karna, a secondary-level maths teacher at Mahendra Vidyashram Boarding School at Suryabinayak of Bhaktpur, is unemployed since July.
Unemployment is not his choice, though. Neither is it because he refused to teach online classes during the lockdown. Then, why?
"After working for months during the lockdown, I asked the school for my due salary as it was getting hard to manage the household expenses. That became my mistake," shares Karna.
"I'm the breadwinner for the family of four. Once, we got into a situation when we did not have money to buy rice. I did not even demand the whole of due salary."
He shares that the school had withheld his salary of four months before dismissing him without paying. So far, he only got Rs 27,000 out of his due NRs 152,000.
Karna is not the only one who continues to suffer. His colleague, who teaches English, was dismissed for supporting Karna's plea.
400 teachers dismissed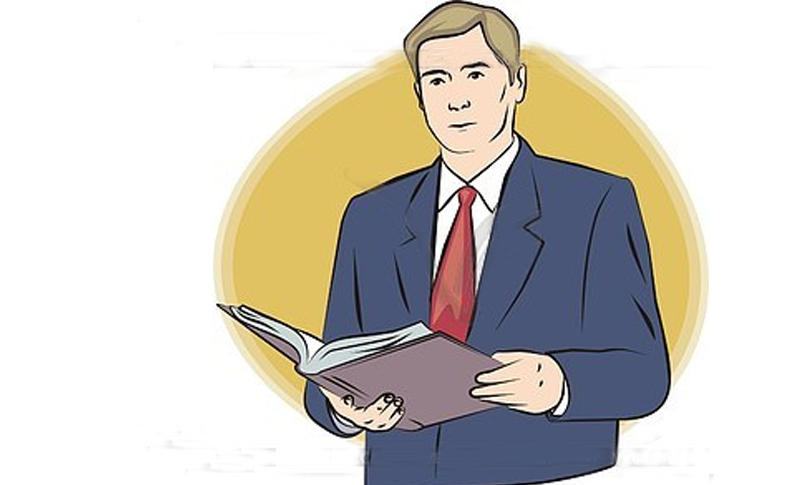 According to Institutional School Teachers Union (ISTU), over 400 teachers across the country have lost their jobs. This includes 60 teachers within the Kathmandu valley; 18 in Bhaktapur, 12 in Lalitpur, and 30 in Kathmandu.
Since March 24, after the lockdown was imposed in Nepal amid the coronavirus crisis, many teachers have suffered unemployment. But, according to ISTU president Hom Kumar Thapa, the organisation only knows about the cases that were reported.
In an online survey conducted by ISTU, 90 per cent of schools have not paid their teachers since March/April. Also, 60 per cent reported they are yet to get paid since February/March. And, others are waiting for their salaries since December/January.
Covid-19 as a perfect excuse
"There are many more teachers who have not reported to us despite losing their jobs," Thapa says, "Those who profited for decades, who made teachers work without pay, are also dismissing teachers in the name of Covid-19 crisis."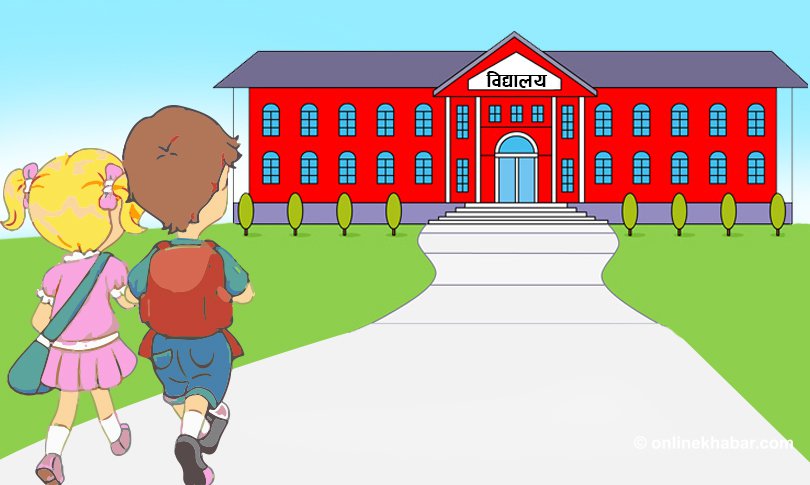 There were problems even before Covid-19; schools did not give any appointment letter, did not send money for their Social Security Fund, gave 'wages' instead of the 'salaries', and dismissed them for the smallest of excuses. Schools have not adhered to the Education Act or regulations, leaving over 200,000 teachers and employees unpaid.
But. even those like Karna who have appointment letters are still being victimised. "I never thought I could be dismissed like this. The government directed that no teachers should be dismissed or deprived of pay during the lockdown. However, it has not been implemented."
By March 19, all secondary schools were already closed after final exams concluded for the academic session. But, the teachers were still working: checking exam papers, preparing the results, online classes, online tests, checking homework and so on.
Unfair private schools
Not all 29,000 private schools operated in the country are functioning the same. Some are taking minimal fees from the guardians while others' fees reach up to Rs 100,000 a month. And, it is the more expensive ones, according to Nepal Teachers' Federation Chair Baburam Thapa, that seems to have exploited the teachers the most by not paying them their due salaries or dismissing them.
Thapa demands the assets of those private schools over the past three years be investigated. He says, "Stopping the payment when in loss does not get justified. Teachers are not shareholders, they should not be affected by profit or loss."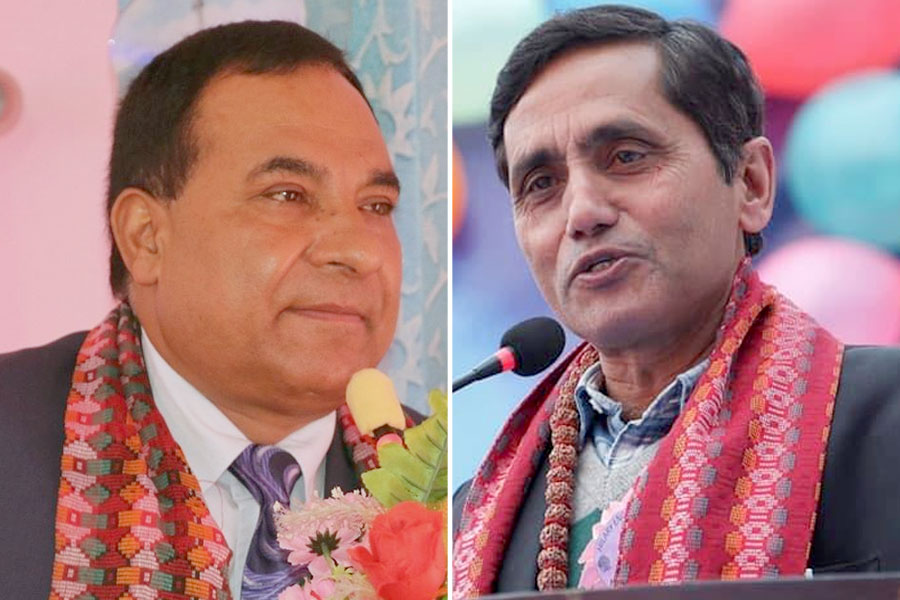 Because profit-making schools have not paid teachers on time, he says, the teachers have been forced to leave their residence or sell or deposit their jewellery to get bank loans. Many are teaching online classes, but many have not been able to pay for the internet.
Meanwhile, PABSON officials say all private schools should not be put under one category, stating that many private schools have given proper facilities to their teachers and employees, even during the lockdown.
Agreement on one-third of the salary
A teacher, working in a private secondary school of Lalitpur, has a monthly salary of Rs 35,000. This teacher is one of those few fortunate ones to get a regular salary after April/May. However, his pay has been restricted to only one-third (Rs 12,000) a month, which is nowhere enough to cover even her rent. If her family did not send money, she would be starving.
She has been teaching for a decade and is not happy with ISTU also because it has forged a rather wrong agreement settling for one-third of salary. ISTU had signed an agreement with Private and Boarding Schools Organisation Nepal (PABSON) and National Private and Boarding Schools Association Nepal (N-PABSON), as well as organisations of parents and guardians, on July 22.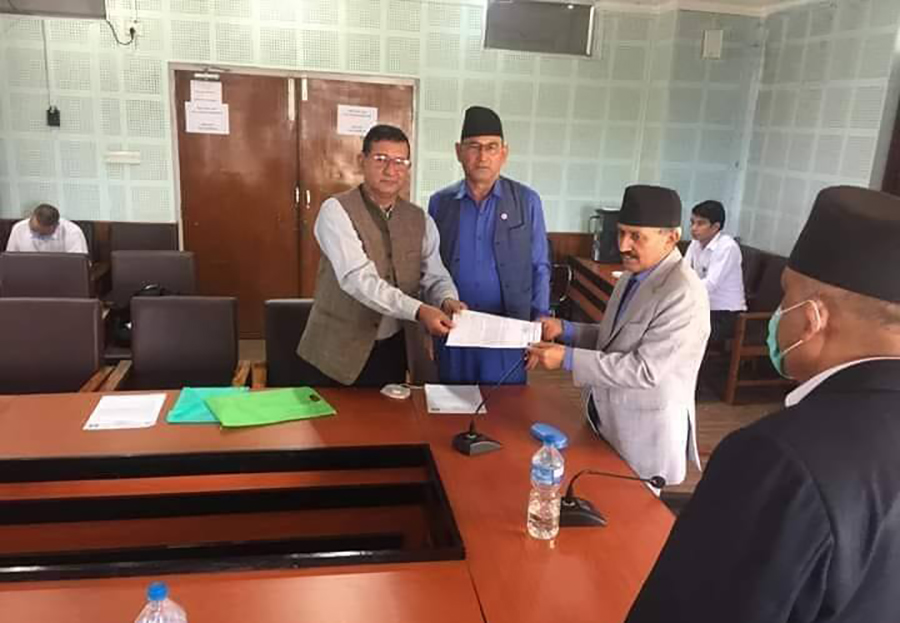 Earlier, on July 3, PABSON and N-PABSAN had decided to put all teachers and employees on unpaid leave, after protest heightened.
Some of the teachers even went to the Centre for Education and Human Resource Development under the Ministry of Education demanding regular pay. Under the condition of anonymity, they share, "Because of ISTU's weak leadership, we have to settle for a monthly salary that is less than our rent."
On the other hand, an ISTU official says the agreement is not wrong. The ones receiving 33 per cent now will get the remaining salary after the situation is eased, the official says.
The government's problem
On July 22, ISTU submitted a five-point memorandum to Minister for Education, Science, and Technology Giriraj Mani Pokhrel. The memorandum proposed the government bear the salary or direct the operators to pay the teachers.
The memorandum further demanded teachers be paid in full, no teachers are dismissed, the schools reinstate the dismissed teachers, ensuring their social security benefits and representation in school monitoring, classification and fee determination.
ISTU says it has approached many more organisations to submit the memorandum. However, ISTU president Thapa says the government has not bothered to address their pleas, adding some incentives could help the teachers get through the hard times.