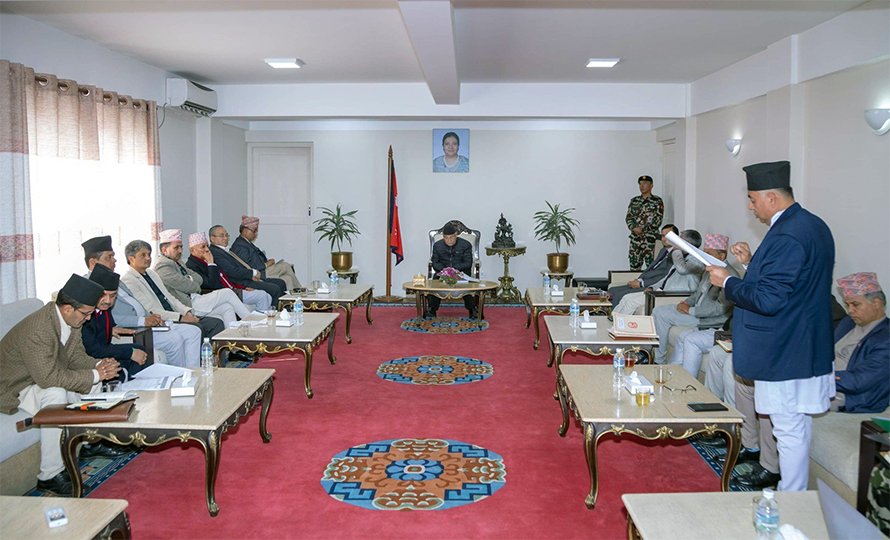 Kathmandu, February 6
The government has finalised four places that it will use to quarantine the citizens who will be evacuated from Hubei of China amidst the fear of novel coronavirus infection.
Prime Minister KP Sharma Oli directed the concerned officials to keep the returnees in Shivapur and Ichangunarayan of Kathmandu, and Kharipati and Suryabinayak of Bhaktapur, according to his press advisor Surya Thapa.
However, it will not easy for the government to quarantine the Nepalis as locals of some of these places have launched protest programmes fearing the returnees could spread the infection in their localities.
Upon the government's call, around 180 Nepalis living in the hard-hit Chinese province have filed applications at the Nepali Embassy in Beijing requesting for early evacuation. On the other hand, the government is under fire from the stakeholders for its failure to address its citizens' concerns.
During the meeting on Thursday morning, Oli also directed the officials to stay prepared to protect Nepalis from the infection. Deputy Prime Minister and Defence Minister Ishwar Pokharel, Home Minister Ram Bahadur Thapa, Foreign Affairs Minister Pradeep Gyawali, Health Minister Bhanu Bhakta Dhakal and Tourism Minister Yogesh Bhattarai were also present at the meeting.
A secretary at the Office of the Prime Minister Narayan Prasad Bidari had presented a plan of action regarding the quarantining whereas Foreign Secretary Shanker Das Bairagi had updated the meeting about the later international situation.
Meanwhile, the government also decided to provide 100,000 protective masks to China to help it cope with the crisis.