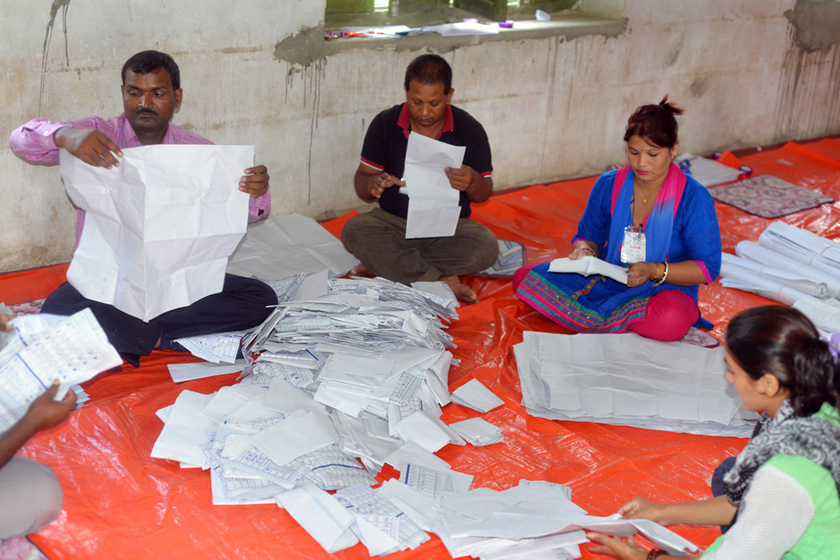 Kathmandu, September 22
The Nepali Congress has maintain a clear lead over other parties as more results have come out from the voting held under local level elections in Province 2 on Monday.
So far, the party has turned victorious in 16 local units and leading the count in 24 other places where the counting is underway. Another ruling coalition partner, CPN-Maoist Centre has been second in the race as it has won top positions in nine places and is leading the counting in other 16 local units.
LIkewise, the regional powerhouse Rastriya Janata Party Nepal is in the third position with eight wins and 13 leads.
The CPN-UML, which had emerged as the biggest political force in the first and second phases of local level elections, is struggling to maintain the fourth position in Province 2 as it has won only six local units so far. The party is leading the count in other 15 places.
Closely following UML is the Federal Socialist Forum-Nepal as it has won top positions in six local units and is leading the count in 10 places.
Meanwhile, the Nepal Democratic Forum has won in two places. Nepali Janata Dal has won in one place.