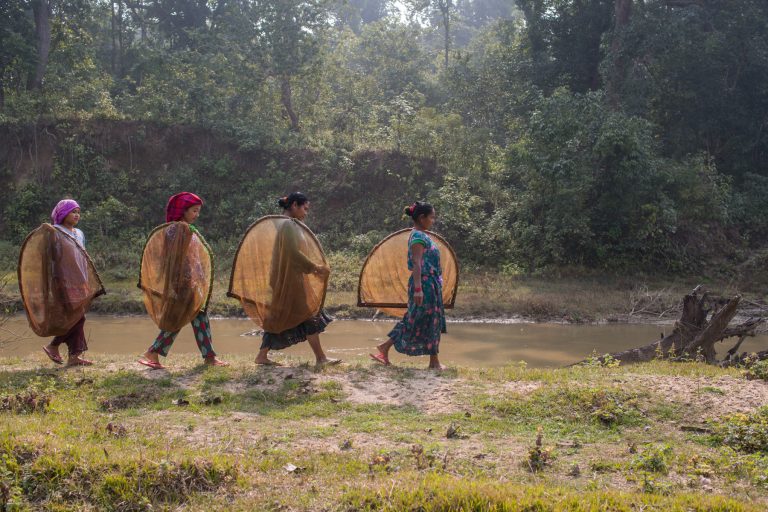 Last monsoon, Purna Maya BK from Bethanchok in Kavre woke up to a big thud. It had rained constantly all night and she thought that there was an earthquake. But, when she got out of her house, she saw that the constant rain had swept away her front yard.
She did not have enough money to repair it so she went to a cooperative that gave her a loan of Rs 200,000 at an interest rate of 15 per cent. She repaired it, but soon the cooperative came calling. Since she had no means to earn money, she could not pay it back on time as interest piled on and on.
In another village in Bethanchok, a team of women built a water tank after a nearby water stream dried up. That caused major issues and like BK, the women went to the local cooperative, took out a loan and built a water tank. They were forced to build a water tank due to the effect of climate change, but now as it is time to pay the cooperative back, the women are having a hard time.
Never in their wildest dreams did these women think they would have to take loans to fight the effects of climate change. Until a few years ago, the only time they took out loans was to educate their children, host their weddings and manage households.
Now, as climate crisis looms, they have no choice but to find ways to combat it. While they are putting in all the efforts they can, they have not received any support, due to which the women have had to reach out to cooperatives. In times when they cannot get loans, they collect money from the community and work on projects.
The imbalanced burden
According to a report by Digo Bikash Institute, the number of women taking loans from cooperatives to overcome the problems caused by climate change has been increasing in the past five years. The institute's study shows that the share of women among the people who have taken loans from cooperatives to rebuild the damage caused by climate change in Nepal over this duration is 66.1 per cent.
The United Nations data support this analysis that states 80 per cent of those displaced due to climate change are women. This number is the highest in the Asia Pacific region. This shows that the loss and damage caused by climate change directly affect women. However, due to the lack of a separate mechanism for the support of women, they have to suffer more.
Nepali women's issues at COP27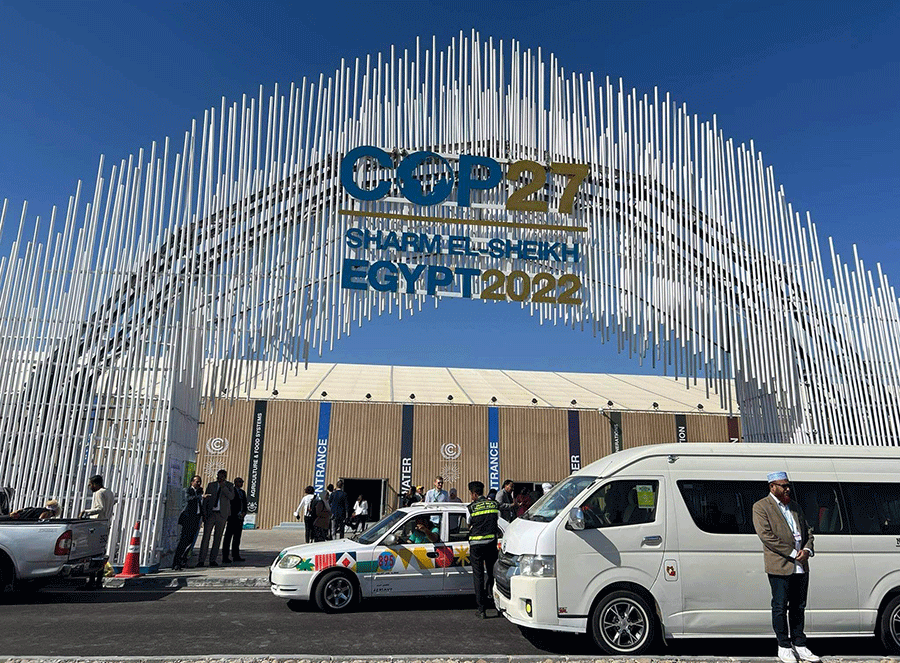 To ensure that women do not have to face these circumstances, many countries, including Nepal, have raised issues of women and their right to have easy access to climate finance at the ongoing global climate change conference, the Conference of the Parties of the UNFCCC, more commonly referred to as COP27, currently underway in Sharm El-Sheikh of Egypt.
However, as climate finance proposals made by the less developed and developing countries including Nepal could not be agreed upon in the first week of the talks, this issue will go to the high-level talks to be held in the second phase.
In the talks, Nepal has raised the need to implement the gender action plan regarding issues such as financial transfer, technology transfer and capacity building of gender focal persons.
On behalf of Nepal, Deepa Oli, from the Forest Ministry, said that Nepal has a clear plan for climate change and women.
"We have policy documents including gender-responsive national climate change policy, nationally determined contributions, gender strategy and action plan for climate change," she says. "Based on these documents and the critical assessment report, Nepal has made its point clear."
Along with these documents based on the work and experience Nepal has earned at the community level, Oli has proposed that climate finance should reach women at the community level through a simple process and for that, there should be a clear arrangement in the gender action plan.
She says Nepal has targeted that 80 per cent of the budget should be mobilised at the community level. Taking this provision as a basis, the matter was raised during the talks held at COP27.
Women's issues in global climate
The same proposal was also made by other countries that are members of G77 that includes Nepal, China, several African countries and other small island nations.
There is a mandatory provision made in the Paris Agreement at COP 21 held in Paris, France in 2015, that developed countries must provide financial support to developing countries for climate adaptation and mitigation. Based on this provision, it has been proposed that countries including Nepal should have simplified financial management and developed countries should support it.
However, despite agreeing on the other theoretical issues raised in the discussion, the developed countries could not agree on the issue that developed countries should manage simplified finance to implement those policies and action plans.
This disagreement from developed countries is against the Paris Agreement. After the first round of talks failed to reach an agreement, this matter will be taken to the high-level talks to be attended by ministers and secretaries.
In the global climate change conference, the representatives of the countries that are part of G77 have also been raising how women should have easy access to finance related to climate change.
Climate change and gender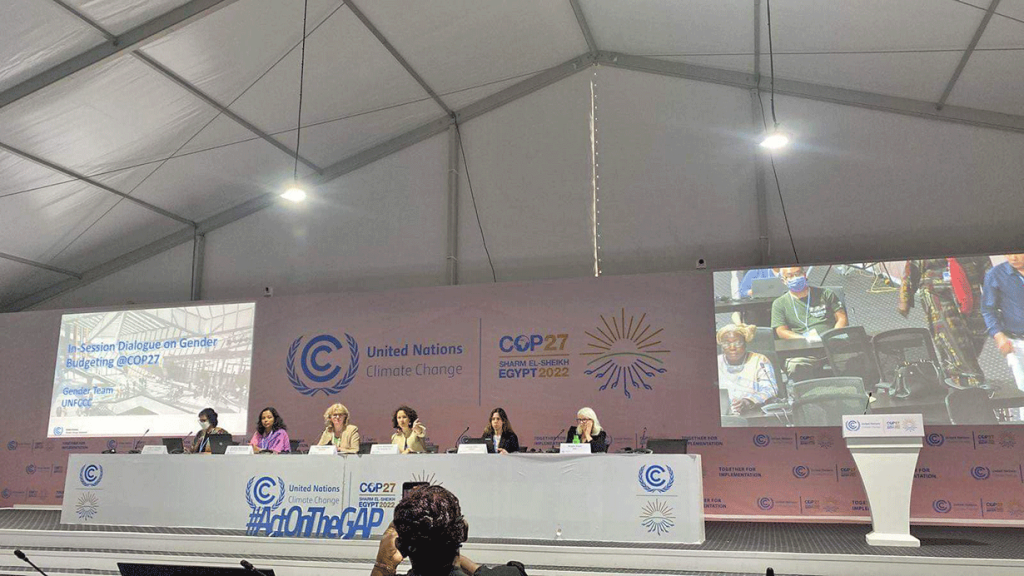 The participation and representation of women in climate change were first discussed at COP7 in Marrakesh, Morocco, in 2001. During the COP18 held in Doha, Qatar in 2012, member states were asked to express their commitment to achieving the goal of gender equality. After that, the first Lima Work Plan for Gender was made at COP20 in Lima, Peru in 2014. This action plan emphasised gender equality, gender-sensitive climate policy-making and implementation.
In 2015, the Paris Agreement emphasised the need for gender-responsive adaptation measures and capacity building. In 2016, COP22 in Marrakesh, Morocco introduced a revised Lima Action Plan.
The first Gender Action Plan came at COP23 in Bonn, Germany in 2017 mainly addressing five areas: provisions for capacity building, women's participation and leadership, coordination and collaboration, gender-responsive implementation, evaluation and reporting.
A mid-term review of this action plan is currently underway.
Observers say the COP27 being held in Sharm el-Sheikh, Egypt, is important for the implementation of the policies and issues raised in the UN climate change conferences so far. That is why developing countries including Nepal are pressurising developed countries.
---
This story was translated from the original Nepali version and edited for clarity and length.