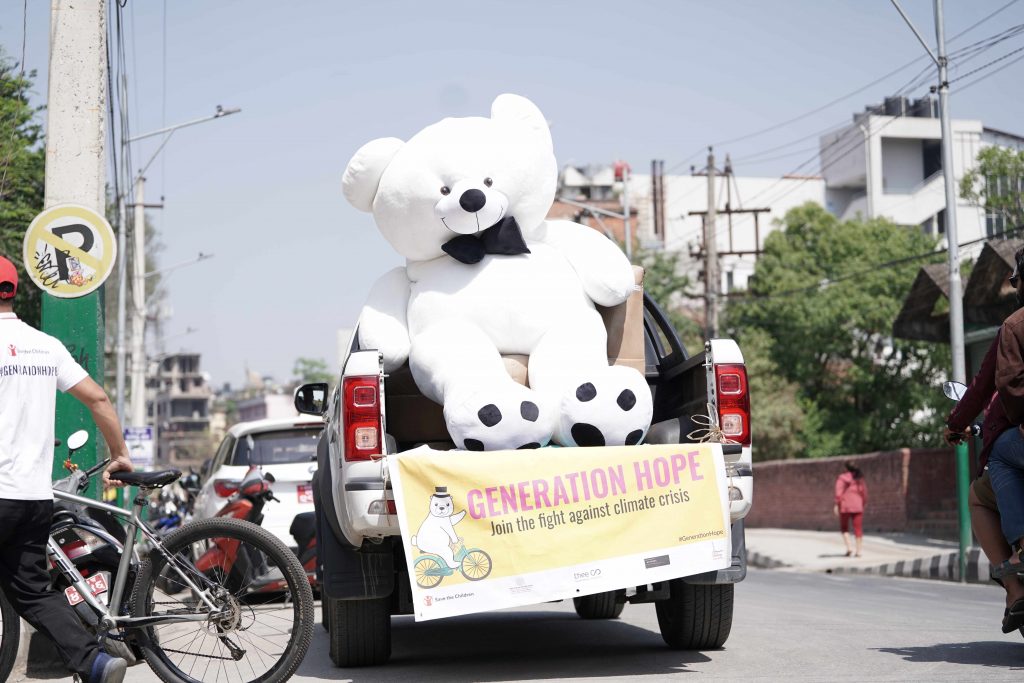 Kathmandu, April 24
Save the Children in Nepal says it has launched a new campaign, named Sathi: The Air Bear, to highlight the impacts of rising air pollution on children.
Under the campaign that started on the occasion of Earth Day on Saturday, a four-metre-tall white toy bear named Sathi (a friend/buddy) would travel on an electric vehicle provided by Thee-Go across Nepal accompanied by a group of young climate activists, the organisation says. The campaign will last for six months.
The campaigners' aim is to show the impact of air pollution on the environment and the health of children ahead of this year's G20 in India in October and the COP28 climate change summit in Dubai.
The World Health Organisation's data shows that almost all of the global population breathes air that contains high levels of pollutants with low and middle-income countries suffering from the highest exposure.
The Air Bear initiative is a part of the Save the Children's Generation Hope campaign that aims to raise awareness of the impact of the climate crisis that is threatening the future, survival, learning, and safety of children.
Additional research by Save the Children revealed 80 per cent of children in Asia – or more than 905 million children – are estimated to be affected by at least one extreme climate event a year, and more than a third of them are at particular risk because they are living in poverty.