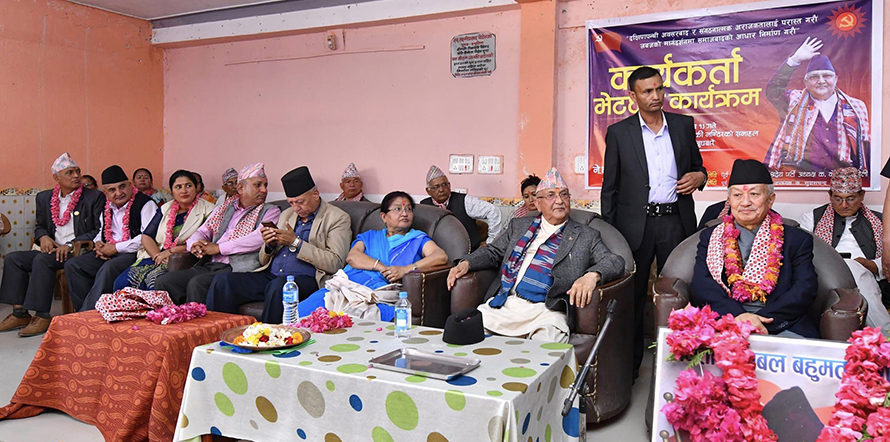 Jhapa, April 26
Two police staffers were injured during a clash between the security personnel and activists protesting against the Koshi Provincial Assembly's decision to name the province Koshi, during an event attended by the CPN-UML chairman KP Sharma Oli, in the Jhapa district, on Wednesday.
SP Durga Raj Regmi, the District Police Office chief, says the clash ensued during the event in Buddhashanti rural municipality.
The injured policemen have been identified as Inspector Anil Mabuhang and Assistant Head Constable Sudin Rajbanshi.
Meanwhile, Padam Giri, the CPN-UML chief whip in the House of Representatives, during the House meeting today, accused the ruling side of beginning the clash.
But Deputy Prime Minister Narayan Kaji Shrestha said the ruling parties did not have any role in it, adding the protesters causing tension have already been detained.