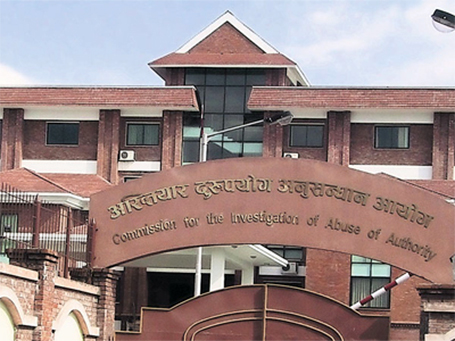 Kathmandu, July 30
The Commission for the Investigation of Abuse of Authority (CIAA) has moved the Special Court against land survey officer Raju Puri, charging him with amassing property unlawfully.
Puri, currently posted at the Survey Office, Chabahil, has been accused of illegal accumulation of property worth Rs 10.4 million.
He joined the public service on December 24, 1995. Earlier, the Commission had analysed the property details of Puri since his entry into the civil service to till mid-July this year before deciding to move to the court against him.
Puri faces the corruption case at the Special Court, CIAA Spokesperson Bhola Dahal said.