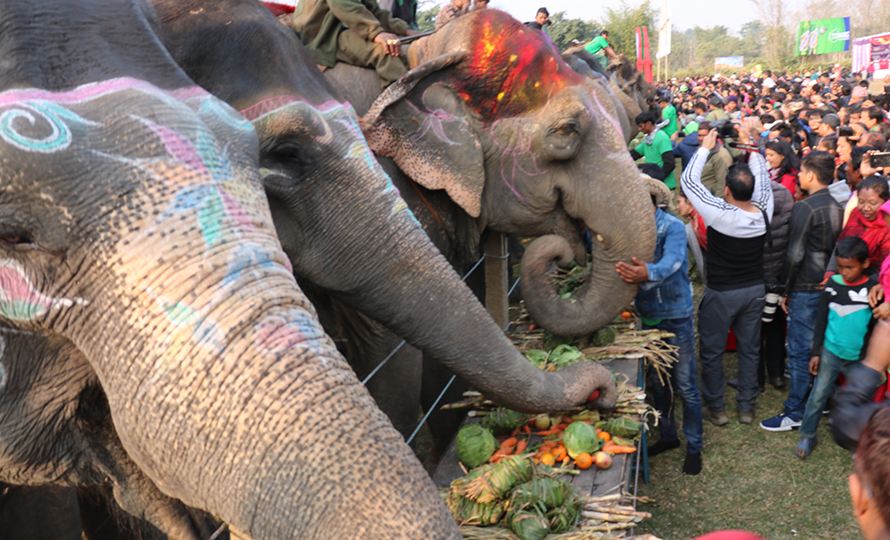 Chitwan, April 1
Hoteliers in Chitwan have expressed concerns over the fate of elephants they keep to serve tourists visiting the Chitwan National Park and surrounding forest areas as the tuskers have been deprived of food during the lockdown imposed to control the coronavirus outbreak in the country.
They say their current stock of the feed has run out whereas they are unable to supply more feed due to the transport restrictions. An elephant in general needs 250 kg of food every day.
"We are more concerned about these elephants than about people," Deepak Bhattarai, the president of Regional Hotel Association in Sauraha says, "We do not know how these elephants will survive."
The hotels in Sauraha, a town outside the national park, own around 70 elephants in total.
They have demanded that the national park allow the elephants to graze on the park during the lockdown. The park's Chief Conservation Officer Narayan Rupakheti, however, says the park is not responsible for the elephants as they are privately owned.