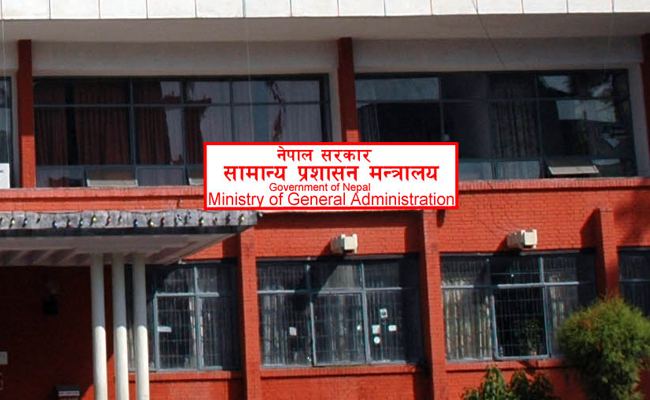 Kathmandu, March 16
If things go as planned, chief district officers will have the authority to transfer non-gazetted employees from one district to another.
The proposed draft of the fifth amendment to the Civil Service Act has this provision.
About two-and-a-half months ago, the Cabinet had temporarily given this authority to chief district officers with a view to easing administrative works in earthquake-affected regions of Nepal. At that time, regional administrators had gotten the authority to transfer employees from one development region to another development region.
The idea is to vest chief district officers with this authority by making suitable changes in the act. However, regional administrators will not have the authority to transfer employees from one region to another.
The Ministry of General Administration believes the new provision will ensure a employee transfer syystem based on ground realities. With this provision, employees will not have to travel frequently to the national capital to press for their transfers. Other provisions related to employee transfer will remain the same.