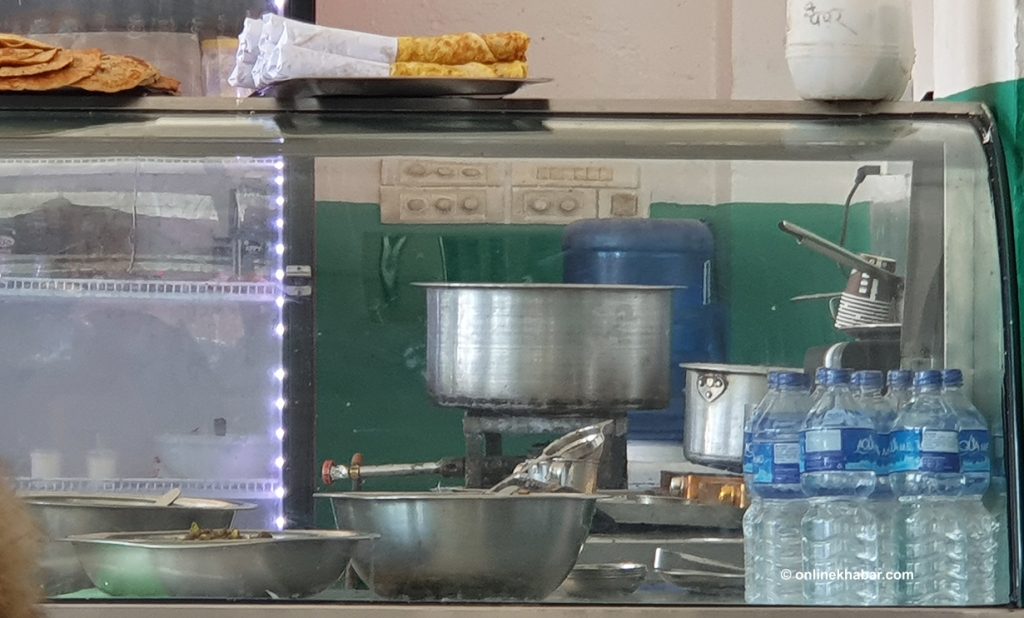 Kathmandu, January 23
The government's decision to get rid of cooking gas at all its offices and canteens inside Singhadarbar, the central administrative complex of the federal government, in effect from mid-August 2022, has failed.
The decision was meant to be a step ahead in the country's transition to electric energy, but it has not come into implementation yet.
The annual budget plan promised to change the mode of energy use in Singhadarbar to promote green energy in the country. But, an Onlinekhabar observation this week found many canteens still using the LPG.
Even the canteen at the Ministry of Energy, the agency supposed to take a lead in energy transition, was using cooking gas.
Chhep Raj Paneru, who operates the canteen, said the government made the decision without sufficient preparation. "You can't produce quality food without the gas as the electric stoves are not efficient enough," he said.
Meanwhile, regulatory and monitoring bodies such as the Ministry of Commerce and Supplies and the District Administration Office blamed each other for the failure to implement the plan to replace cooking gas.