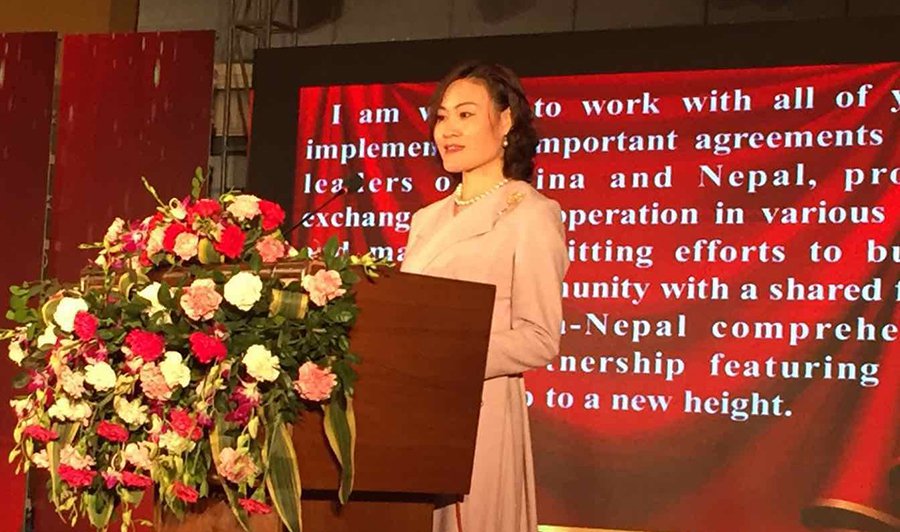 Kathmandu, May 23
Chinese Ambassador to Nepal, Hou Yanqi, has claimed that her government's flagship international cooperation project, Belt and Road Initiative, will not put Nepal and any other country in any debt trap.
Addressing a press conference in Kathmandu on Thursday morning, the envoy said, "Some countries raise the questions whether the BRI adds to the debt of some countries and creates a debt trap, our answer is no."
"Businesses, as the main players in BRI cooperation, will naturally act according to the law of the market so that they don't end up losing money," she explained, "For most developing countries, they need funds and investments in order to achieve development. China, as other international financial institutions do, offers help in the form of funds based on equal consultation and without any additional political condition."
Instead, the project would help some countries come out of the trap, according to her.
In another context, Hou said her President Xi Jinping would make a visit to Nepal at a convenient time soon.
Recalling that President Bidya Devi Bhandari reminded Xi of a Nepal visit invitation, the Ambassador said, "President Xi Jinping expressed that he was willing to visit Nepal at the convenient and suitable time for both sides."