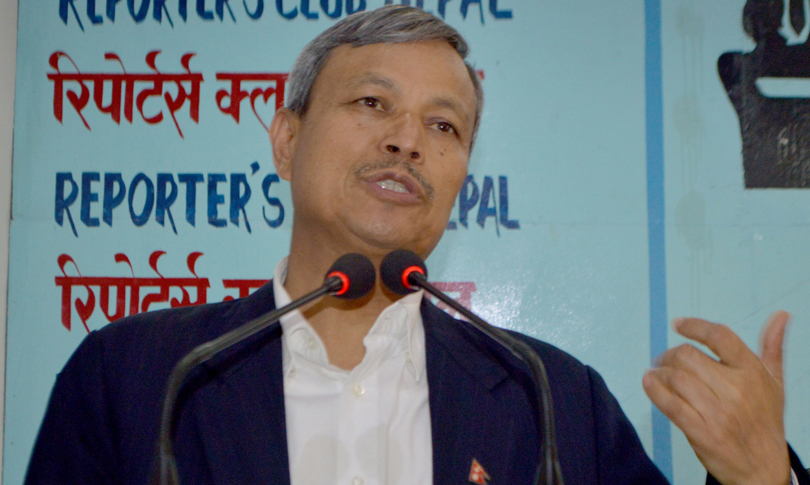 Kathmandu, February 27
CPN-UML Vice-Chairman Bhim Rawal says his party has not made any decision about who will contest the presidential election slated for March 13.
He says no discussion has been held about it neither in the UML nor with the coalition partner CPN-Maoist Centre.
"We will discuss it in the Standing Committee as well as with the Maoist Centre," Rawal told journalists at an interaction in Kathmandu today, "The final decision, however, is yet to be made."
Meanwhile, Rawal said the two communist parties would unify the merger by the third week of March and the party would hold its general convention within next one year.
In another context, Rawal said the Cabinet would gets the full shape by Sunday next week after bringing Upendra Yadav-led Federal Socialist Forum-Nepal on board.