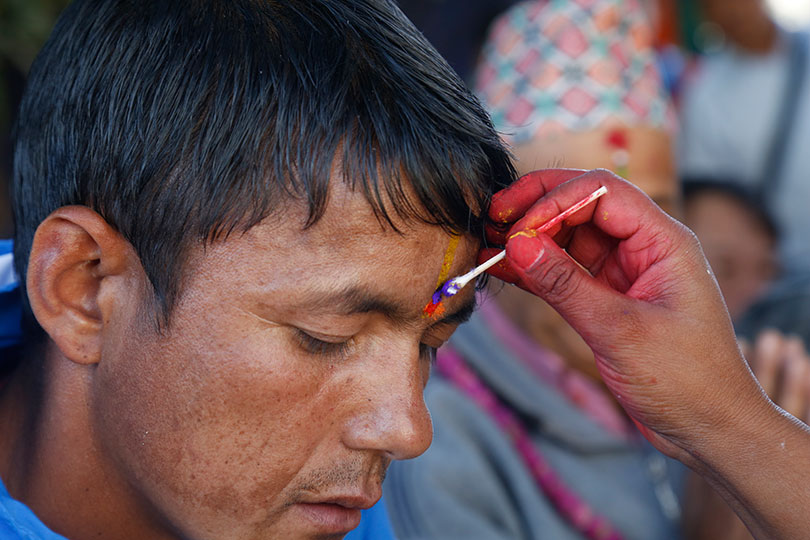 Kathmandu, October 27
On the last day of the five-day Tihar festival, Bhaitika is being observed across the country on Thursday.
This day is considered the most important part of the annual festival, which is considered the second biggest cultural event for Nepalis every year.
Today, on the occasion, siblings gather at one place and exchange seven-colour tika between brothers and sisters wishing them longevity, happiness and prosperity. The siblings also exchange various delicacies including sel roti, fruits, dry fruits and other gifts on the occasion.
Those without their own siblings celebrate the festival with their cousins and other relatives. There is also a tradition that such people gather at designated places such as the Balgopaleshwar temple at the centre of Ranipokhari in Kathmandu and exchange tika and gifts with each other.
Nepal Panchanga Nirnayak Bikas Samiti, the government body responsible for finalising festival dates as per astrological calculations, says the most auspicious time to receive Bhaitika today is 11:37 am.
Meanwhile, state officials such as President Bidya Devi Bhandari, Vice-President Nanda Bahadur Pun, and Prime Minister Sher Bahadur have extended their Bhaitika greetings.