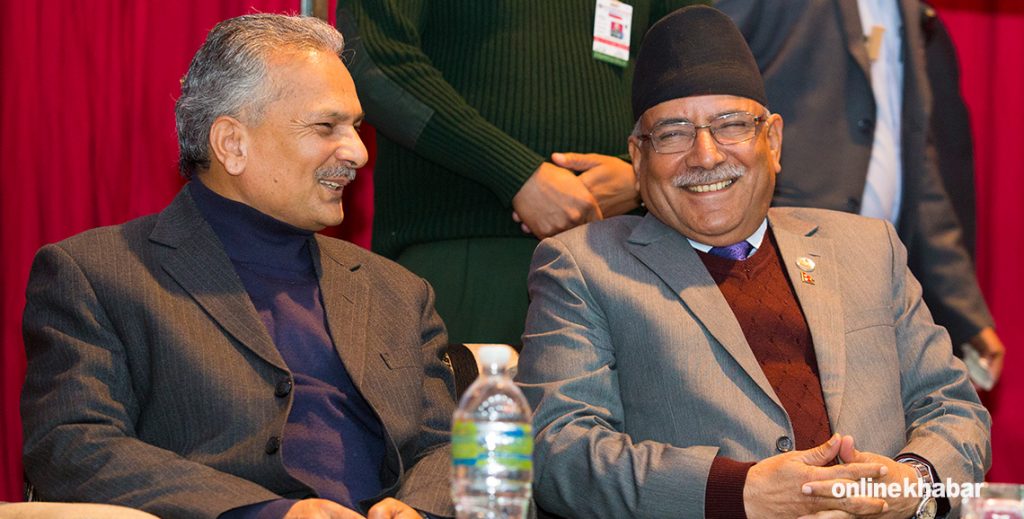 Kathmandu, August 14
The Baburam Bhattarai-led Nepal Samajbadi Party is borrowing the Maoist Centre's election symbol (hammer and sickle inside a circle) for the upcoming November elections.
Bhattarai met Maoist Centre chairman and his former commander Pushpa Kamal Dahal several times over the past week and made an agreement to contest the elections in the same symbol, according to Mahindra Raya Yadav, another chairman of Bhattarai's party.
A formal decision, however, is yet to be made and the two leaders will sign a deal after internal discussions in their respective parties, Yadav says.
Further, they have not decided on the number of constituencies the NSP will contest with the Maoist Centre's election symbol.
Bhattarai was the second man in the Dahal-led Maoist party before he left it in September 2015 a few days after the promulgation of the new constitution.
But, as he is struggling to woo votes for the new party, Baburam Bhattarai sought refuge from his former boss again.