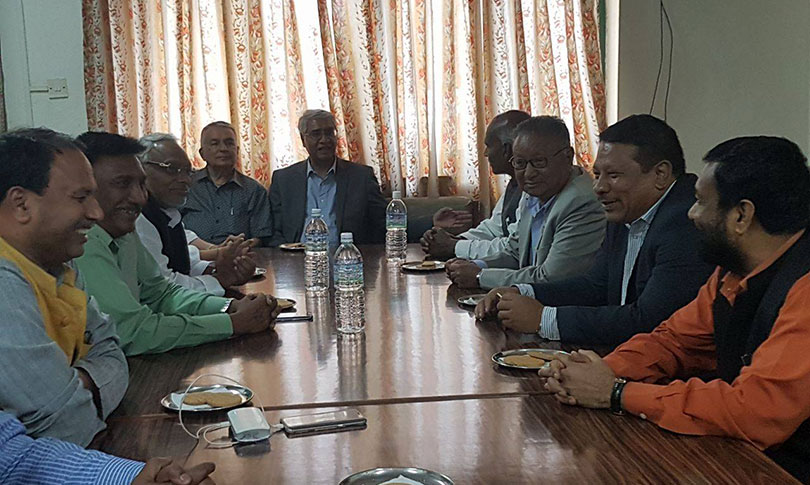 Kathmandu, May 19
Leaders of the Rastriya Janata Party Nepal on Wednesday held separate meetings with leaders of ruling Nepali Congress and CPN-Maoist Centre and told them that they would not accept the second phase of local level elections before the purported constitution amendment.
They suggested that the government could postpone the polls scheduled for June 14 if it required more time to amend the statute.
"In both of the meetings," RJPN leader Rajendra Mahato told Onlinekhabar, "We have drawn the attention to creating an election-conducive environment."
"The constitution has not been amended, cases [against our leaders and cadres] have not been withdrawn and our demand about the election symbol has not been met," Mahato said, warning the party would not take part in the polls if the demands were not met.
In response, leaders of the ruling parties assured that they would meet the demands and create a poll-conducive environment.
"We will work to conclude the constitution amendment process and hold discussions with other parties in order to garner two-third support for the amendment," NC leader Ram Chandra Paudel said after the meeting.
The Congress leaders, however, clarified that they would not accept the proposal to defer the polls.