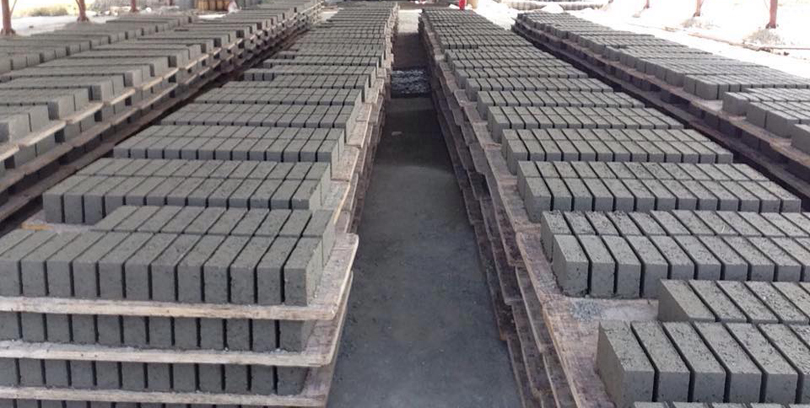 Born and brought up in Chyamhasingh of Bhaktapur, Bikram Prajapati was irritated at the sight of brick kiln chimneys scattered around his house and black smoke that billowed from them. As a child, however, he did not know what to do about it; he felt helpless.
As Prajapati was growing up, he learned that dust produced by the kilns was a more serious problem than the smoke. When he studied mechanical engineering at Tribhuvan University, he received an opportunity to design technology that could separate smoke from dust, and make the brick production process dust-free. He, however, did not have sufficient time to implement the model as he had to think about his career.
Now 11 years later, Prajapati leads Bajra Brick that produces bricks without producing both dust and smoke. From an irritated child to a promising entrepreneur, Prajapati is a representative of Nepali businesspersons who are eager to transform their traditional trades into green enterprises.
The lost dream revived
When Prajapati, in partnership with two other classmates of the same locality, developed the new design in 2008, the team received exciting appreciation from professors. Theirs was a doable solution to the problem facing their own town whereas other students had explored far-fetched possibilities such as new designer vehicles.
"We thought of something from which the common people in our society could benefit," Prajapati remembers, "But, the design was left in the lurch when my colleagues went to the United States and Thailand."
A year later, Prajapati himself migrated to Japan to work for Honda. The Japanese job was okay, but he felt isolated in Japan. As he tendered his resignation, the business conglomerate sent him home with a new responsibility. Prajapati felt victorious.
"After three to four years, I realised that it was Japan, but not Nepal, that was earning revenues from my work," the entrepreneur narrates, "Hence, I quit Honda in 2014 with a vow to do something on my own."
After days of contemplation, he thought it would be the right time to roll out his college assignment in the market. But, he did not have money to implement the project.
"I approached many investors, but they did not want to experiment with new technology," Prajapati informs, adding his mother's brother, Gokul Prasad Prajapati, who was into the business for past few years, agreed to support later.
The Prajapatis collected a capital of Rs 15 million including some bank loans to register Bajra Brick and Tile Industries Pvt Ltd in December 2014.
Growth
Prajapati was undertaking research on improved brick production technologies while he was looking for partners. During the research, he found that the dust-free and smoke-free brick and tile production technologies were already implemented in many parts of the world.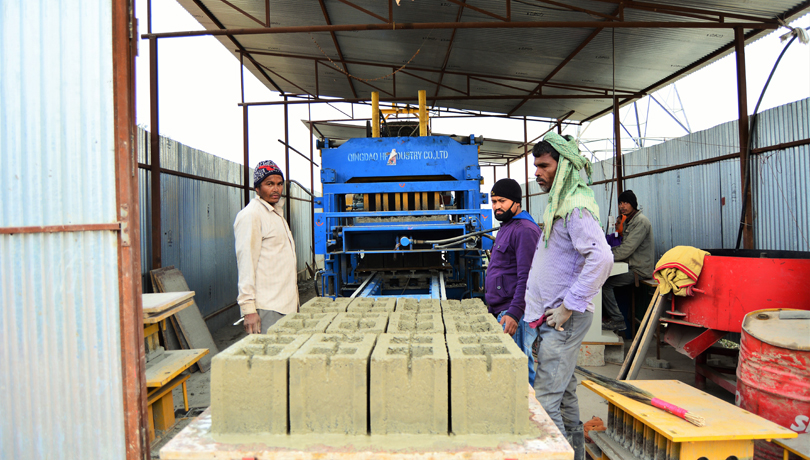 He then procured a Chinese machine to produce tiles and tested it. "The test was successful, but its mould would allow a flat rectangular shape like that of a flooring tile," he informs, "Therefore, we negotiated with the Chinese company to design a unique mould for us to produce bricks in the right shape."
The company's plans were affected by the 2015 April earthquake, but it rose back to operation a week after the disaster. Willing to expand his business, Prajapati applied to the Rockstart Impact business accelerator programme in 2016, after which he secured some foreign investment for the project.
He briefs, "We spent some amount as a working capital whereas we also added some products."
Currently, Bajra Brick produces three major items: concrete bricks, flooring tiles, and hollow blocks. In all of the products, it uses concrete dust collected from crusher factories and cement.
"Our contribution to air pollution is not zero; it, in fact, is negative," he claims, "We don't emit any smoke or dust. Rather, we collect dust for our production which otherwise would go to the atmosphere as a pollutant."
Uniqueness of Bajra bricks
After the 2015 earthquake, many new technologies surfaced in the Nepali construction market. One of them was interlocking bricks.
While many people confuse Bajra's concrete bricks with interlocking ones, Prajapati claims the two have significant differences. "Interlocking bricks are easy to produce at a small scale as the process involves a hand machine, and it can be produced with the clay available everywhere," he informs, "But when it uses clay available anywhere, its strength is compromised. Further, such bricks leave a narrow space for connecting mortar. It means there is more space for water sipping."
Constructing a house with concrete brick is 20 per cent cheaper and 40 per cent stronger than using traditional clay bricks, according to him. Likewise, its water absorbency rate is 9 per cent compared to 35 per cent of others.
Prajapati claims that his hollow bricks also share the same quality. "Hotel Akama in Dhumbarahi, which has 16 stories in its main building, has used our hollow blocks in the construction," he says, "After the hotel's confidence, our market performance has significantly improved."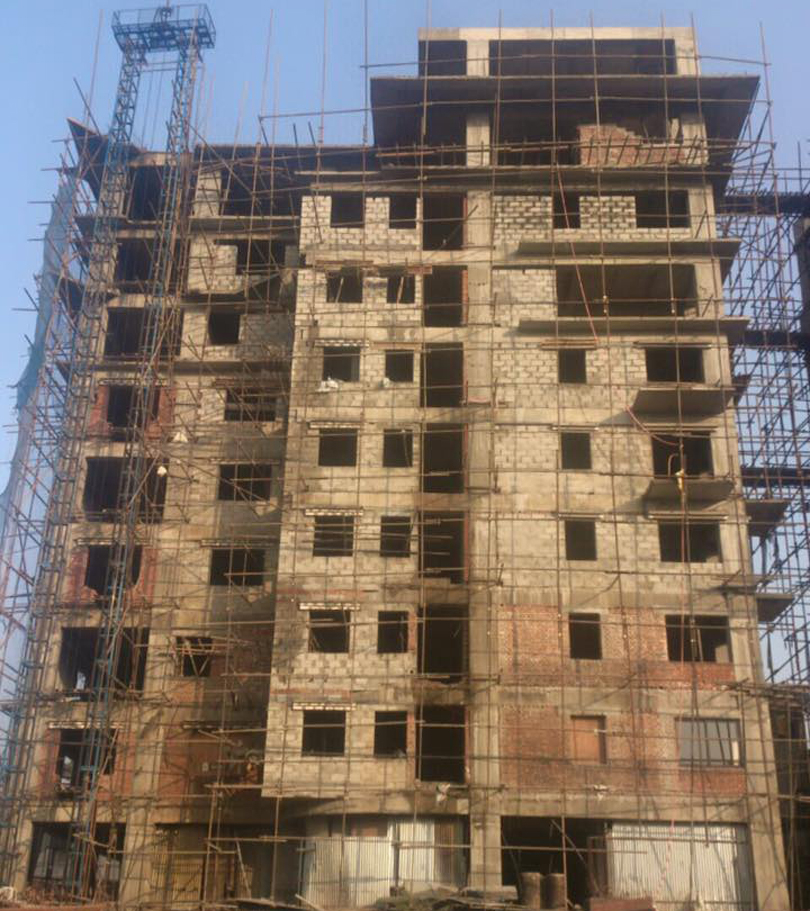 Challenges and opportunities
Though Bajra Brick claims to be the first company to produce concrete bricks in Nepal, it is facing a tough competition these days. "After us, many companies started with big investments," he says, "Hence, we also have to think of expansion."
Within the next few days, the company is introducing the 'lithopore aerated concrete' (LPAC) in Nepal. As the company welcomed the new machine all the way from Germany last week, Prajapati is hopeful that it will address two major problems seen in currently available lightweight bricks.
"In AAC bricks, water absorbency rate is quite high whereas, in CLC ones, the physical strength is questionable," he says, "The LPAC is a solution to both of them." He claims it took him six months to convince the German manufacturer that exporting their machine to Nepal would leave a positive impact on their global business.
"Some of my clients are waiting for the LPAC for past one year," a confident businessman hopes, "This technology will give stronger houses to them and better market presence to me."
---
Published on April 3rd, Wednesday, 2019 11:07 AM
---
Download Onlinekhabar App. Android click here & IOS click here . Keep in touch with us on Facebook, Twitter & YouTube.