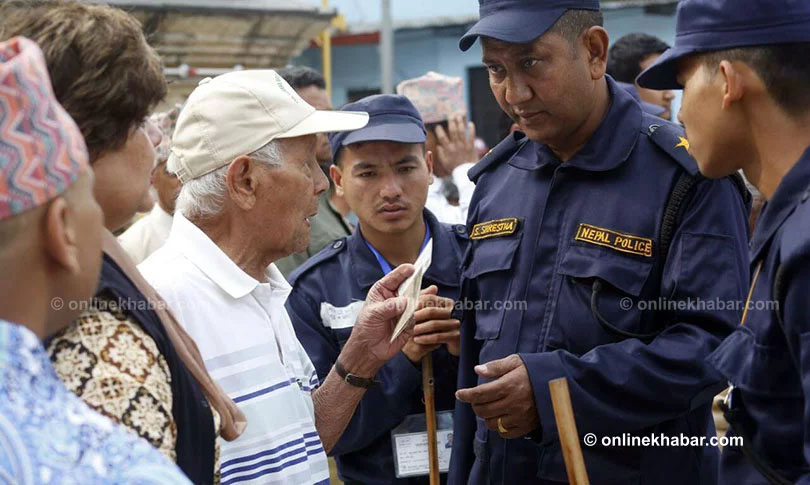 Kathmandu, December 6
Nepal Police says it has mobilised 90 per cent of its personnel to provide security to provincial and federal parliamentary elections scheduled for Thursday. It also includes personnel mobilised to provide security to ballot boxes in the district which already held the polls in the first phase last week.
Organising a press meet in Kathmandu today, the national police organisation informed that security situation was beefed up in the run-up to polls.
The organisation said some personnel had been mobilised in civvies. Trained dogs have also been mobilised.
It was also informed that helicopters would be kept on standby in every province for security management.
As per the three-tier security provision implemented by the government, police personnel remain in the innermost circle followed by Armed Police Force and Nepali Army.