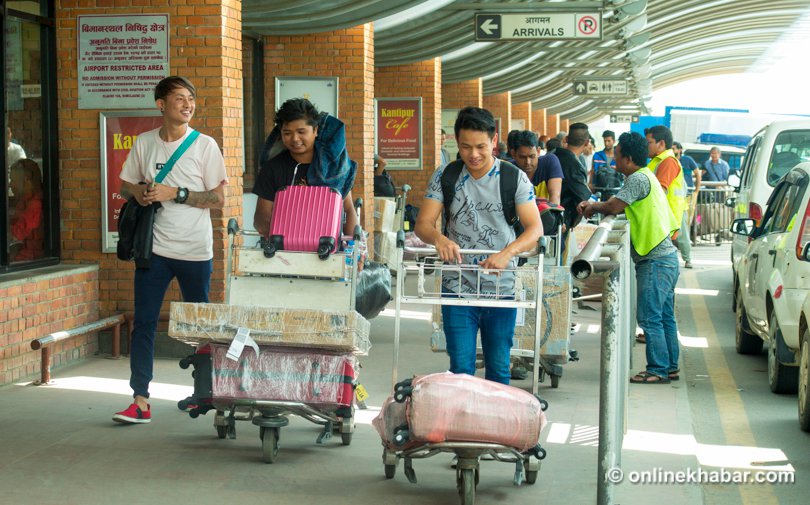 Kathmandu, May 6
As many as 534,000 Nepalis have expressed their willingness to return home owing to the global coronavirus crisis.
A preliminary study conducted by the government's Foreign Employment Board made the estimate, shared officials during a meeting of the Industry, Commerce, Labour and Consumer Interest Committee in Parliament on Wednesday.
According to Rajan Shrestha, the acting director of the board, the willing Nepalis are migrant workers currently based in Qatar, the UAE, Saudi Arabia, Kuwait, Bahrain, Oman, and Malaysia.
Shrestha informed that the workers had already submitted their proposal to the government regarding the way forward and remarked the government would need to initiate and give a decision for the rescue of the Nepalis abroad.
"We have plans to make two committees to facilitate the process; one with representatives of embassies, non-resident Nepali organisations and other stakeholders, and second at the local level to supervise the journey of people from the airport to their respective houses."
Meanwhile, he also informed that the bodies of many Nepalis who died abroad recently were still stuck in 11 countries.
About 1.4 million people are documented to have left the country for foreign employment.