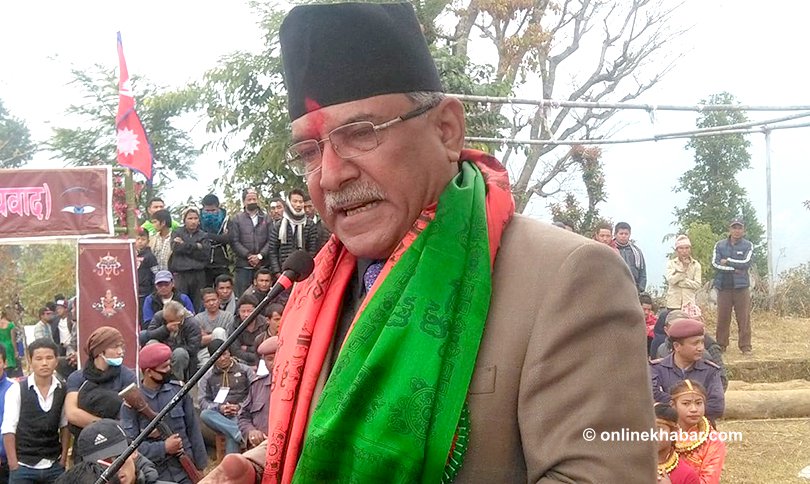 Kathmandu, March 2
Former Prime Minister and CPN Maoist Centre chief Pushpa Kamal Dahal says that the Left Alliance and Sanghiya Samajwadi Forum Nepal have already reached a powersharing and deal.
Dahal, who was speaking at a programme in Achham, said that the constitution will be amended to meet the demands of the demands of Forum-Nepal after it joins the KP Oli government.
"We have already reached a deal with Sanghiya Samajwadi Forum," Dahal told mediapersons. The party will join the government under the leadership of Upendra Yadav he said. "The constitution will be amended to address the demands raised during the Madhesh movement, and that will be done througgh consensus," Dahal said.
Dahal, whose party forms one-half of the Left Alliance, said that the UML and the Maoist Centre will announce their merger in the second week of March after the two inter-party committees formed to draw the blueprint for the merger, submit their reports on March 8.