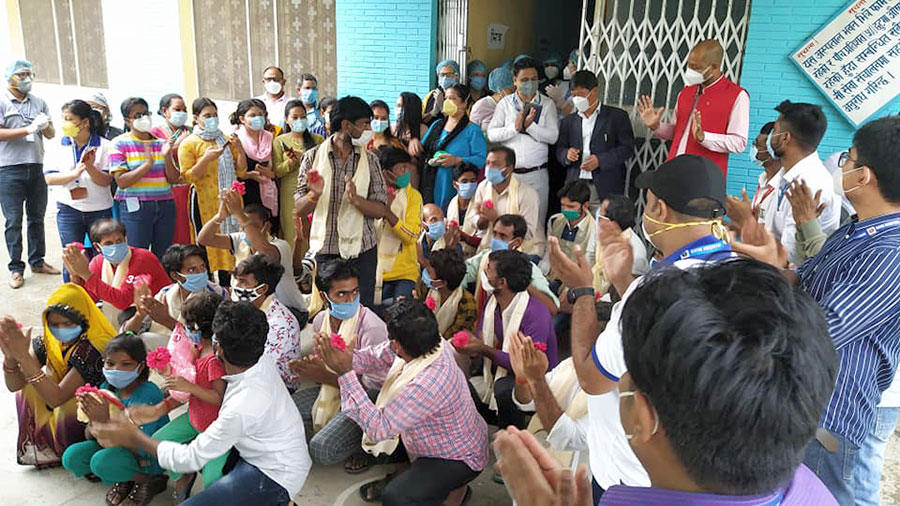 Butwal, June 1
The Bhim Hospital in Bhairahawa of Rupandehi on Monday discharged 25 Covid-19 patients after their recovery.
After testing negative for the coronavirus, 22 men, one woman, and two minor girls were discharged.
Ten of then are from Gaidahawa rural municipality, five from Lumbini Sanskritik municipality, and one from Siddhartha municipality of Rupandehi.
Likewise, one Indian national, five from Kapilvastu, and three from Nawalparasi also got discharged, according to the hospital's medical superintendent Dr Navin Darnal.
The Province 5 government is using this hospital for the treatment of Covid-19 patients.
Provincial Social Development Minister Sudarshan Baral, Provincial Assembly member Santosh Pandey, doctors, other hospital staff garlanded them and offers bouquets in farewell.