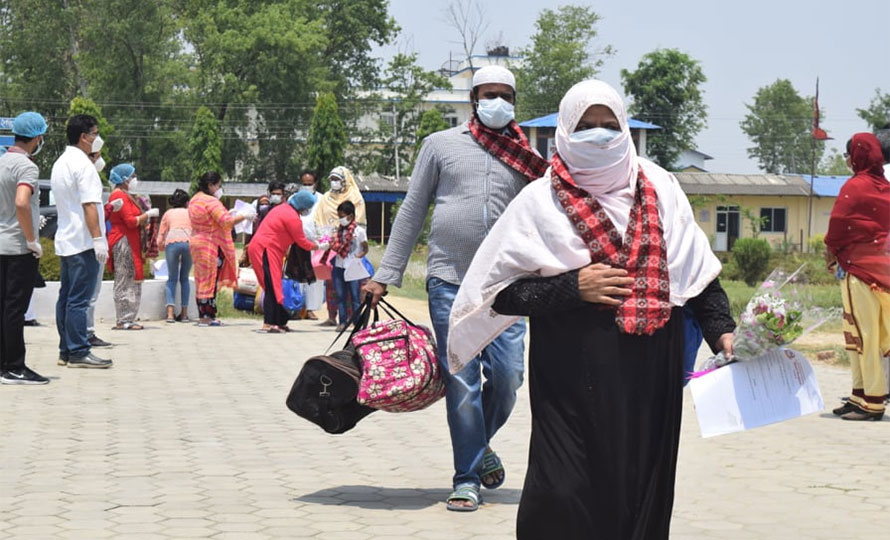 Kathmandu, May 22
Twenty-one Covid-19 patients in Banke, one of the districts with the highest numbers of cases, have achieved recovery and got discharged from the Sushil Koirala Prakhar Cancer Hospital on Friday.
Those discharged from the hospital located in Khajura of the district include a 60-year-old religious leader, the first Covid-19 patients of the district.
"We had 28 persons in the isolation ward," the hospital's isolation ward chief Dr Prakash Thapa says, "The condition of remaining seven people is also improving."
The hospital has admitted patients from Banke and Bardiya districts.