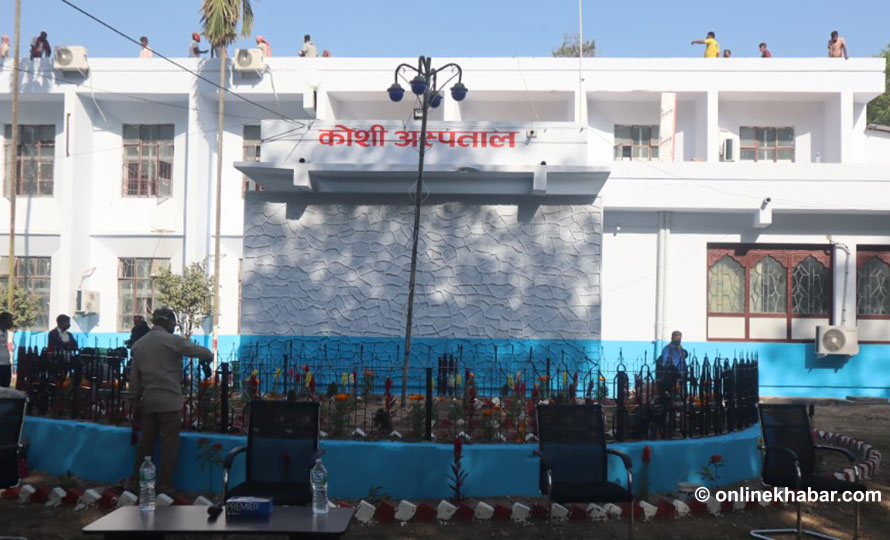 Biratnagar, April 18
Twelve persons who have been confirmed of coronavirus infection in Udayapur district of eastern Nepal had been admitted to the newly established coronavirus-dedicated hospital in Biratnagar, the provincial capital.
The patients include 11 Indians and a Nepali. The Nepali man is a native of the Morang district.
Meanwhile, four other persons, who were with the patients but are not confirmed of the infection, have been quarantined in Tadi of Morang.
Officials in Udayapur had sent all the 16 persons to Biratnagar on Thursday. Udayapur Chief District Officer Deepak Kumar Pahadi says the hospital did not admit the four persons, hence they were quarantined separately.
"Yes, we did not admit them because they were not infected," Dr Sangita Mishra, the medical superintendent of Koshi Hospital, which manages the new hospital, says, "When we keep the non-patients in the hospitals, what should we do when there are new patients?"