Most of Nepali and English broadsheet dailies published from Kathmandu on Monday have given the top priority to the withdrawal of protest by transport entrepreneurs after the government showed no sign of budging from its stance against transport syndicates and cartels. Whereas the Home Minister made arrested transporters sign a commitment paper to obey the government order while doing their business, the central bank suspended bank accounts of entrepreneurs' committees involved in imposing monopoly. Therefore, it has been the most discussed issue in the press today.
Other contemporary political, sociocultural and economic issues have also received due attention on the front page today.
Important
Transporters agree to end syndicate system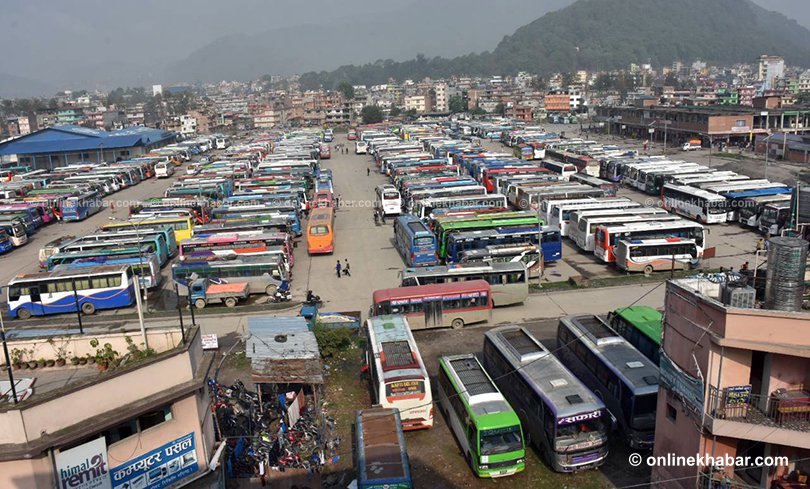 Transport entrepreneurs and government held a meeting on Sunday evening, during which the entrepreneurs agreed to abide by the government decision that they have to get registered as private companies to run the business, thereby ending the existing syndicate system, reports Nagarik.
Earlier, officials of a federation of transport entrepreneurs who were arrested on Friday and Saturday for imposing a strike against the government decision were released after signing a commitment that they would not impose the strike again, according to newspaper reports.
Meanwhile, the central bank suspended transactions of bank accounts of 245 transport entrepreneur committees, which have turned illegal with the government decision, according to Kantipur.
Breakthrough in UML-Maoist Centre merger
Naya Patrika lead story for the day reports that ruling coalition partners—CPN-UML and CPN-Maoist Centre—have forged an agreement on disputed issues which were blocking them from the proposed unification and they will organise a join convention within next two weeks to formally announce the merger.
The agreements, however, are yet to be formally written and signed, the report quotes Maoist leader Janardan Sharma, who was also involved in the negotiation talks.
Ignored
Gold smuggling suspects to face additional charges
The Morang District Attorney Office last week filed a case against 63 persons accusing them of operating a gold smuggling racked. Following a months-long police investigation, they were indicted on murder and organised crime. Now, some of them are likely to face some additional charges too, including corruption, money laundering and foreign exchange misappropriation, according to the lead story in The Kathmandu Post today.
NASA researchers found skiing on Everest illegally

An 'exclusive' story in The Himalayan Times today reports that two American climbers, who are also researchers associated with the National Aeronautic and Space Administration, has made an illegal ski descent from the Camp III of Mount Everest to the Camp II last week. The report says the Department of Tourism has already taken a notice of the act by Willie Benegas and Matt Moniz and has summoned their expedition organiser for the clarification.
Tri-national road project in limbo for last 10 years
It has already been 10 years since a road network connecting Nepal, India and China via Darchula district of northwestern Nepal was imagined. Discussions about the project itself make the locals happy. However, no significant progress has been made in the project, according to Rajdhani.
Parties and candidates assure construction of the road during their election campaigns, but everyone forgets promises after the polls, the report quotes a local to say.
Nepali Congress district leaders to protest central committee's 'authoritarianism'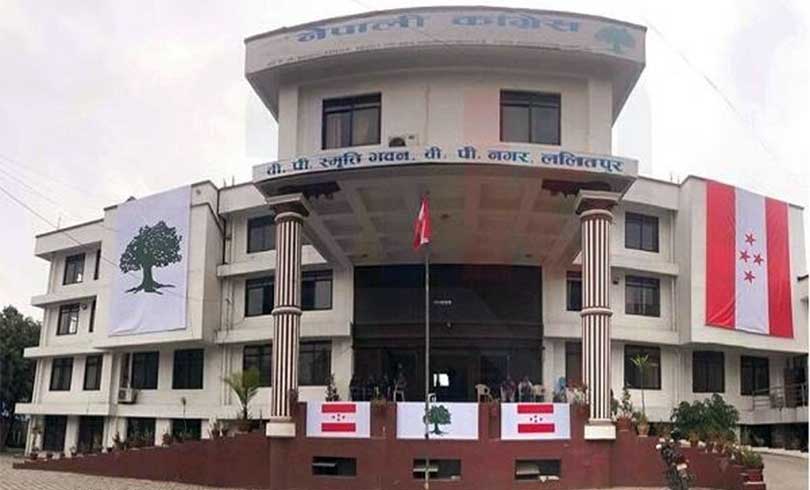 District presidents of the main opposition Nepali Congress are holding a meeting soon, in which they are expected to raise their voices against authoritarianism imposed by the party's central committee on their jurisdiction, according to Nepal Samacharpatra.
The meeting will also prepare a draft to amend the party's statute and it will be tabled at the Mahasamiti meeting for endorsement, the report informs.
Interesting
 Janakpur getting connected to Ramayan Circuit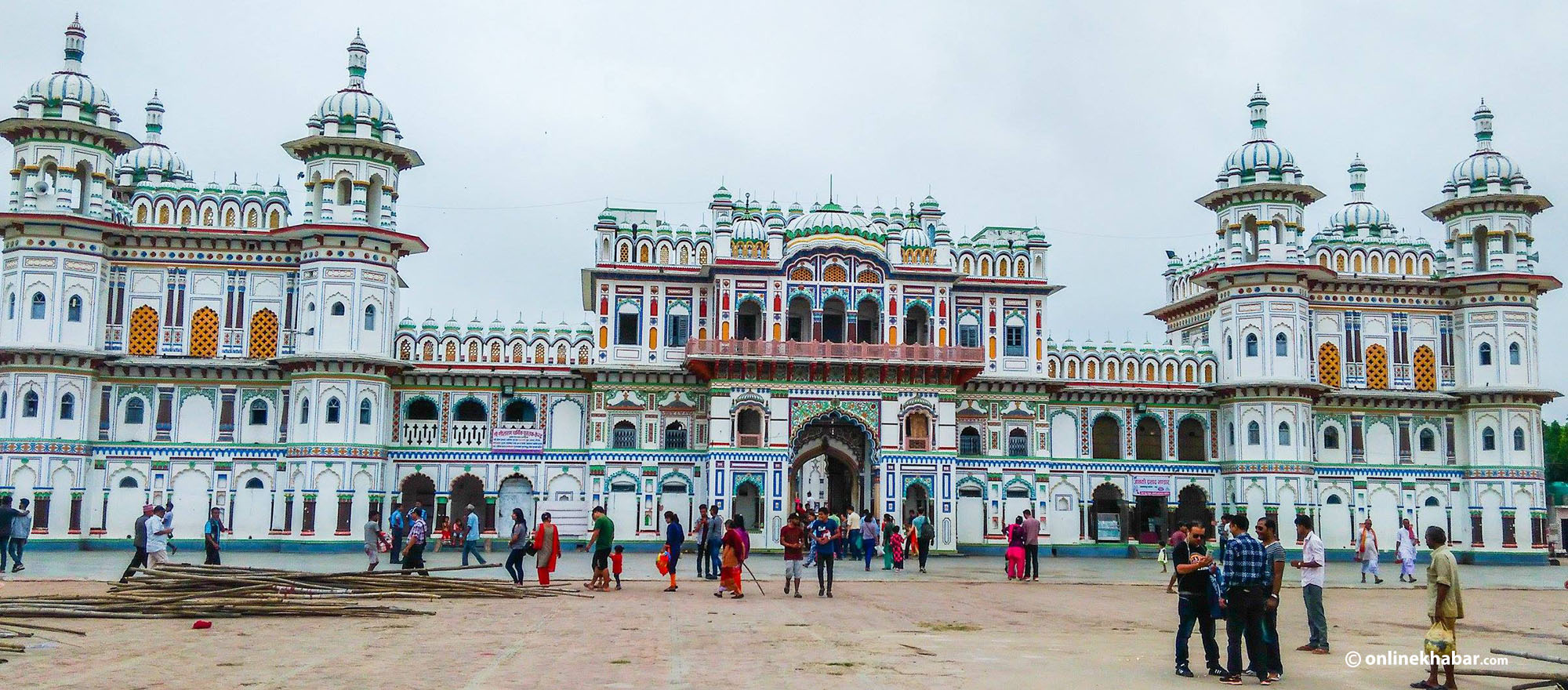 Nepal's religious and historic city of Janakpurdham will also be included in the ambitious Ramayan Circuit envisioned by the Narendra Modi-led Indian government as the Indian Prime Minister is visiting the holy city next week to begin his state trip to Nepal, according to Kantipur anchor story.
The report says the Circuit includes 15 holy cities of Nepa, India and Sri Lanka which are related to the life of mythological characters—Ram and Sita.
Nepal to produce 5,000 MW power in five years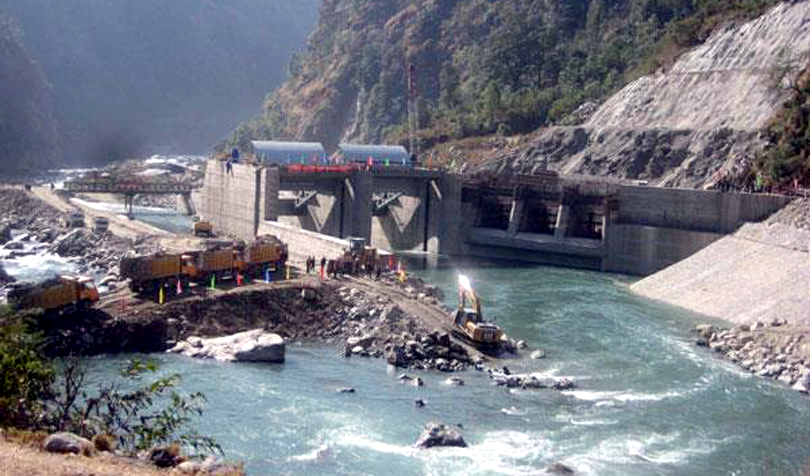 The Ministry of Energy, Water Resources and Irrigation has prepared its policy and programme for the next fiscal year, incorporating its immediate, mid-term and long-term plans, reports Karobar, adding the plan aims at producing 5,000 megawatt electricity in next five years and 10,000 megawatt in next 10 years.
The police and programme has been sent to the Office of the Prime Minister so that it will be included in the government's policy and programme.
Nepal sending engineers to China for railway training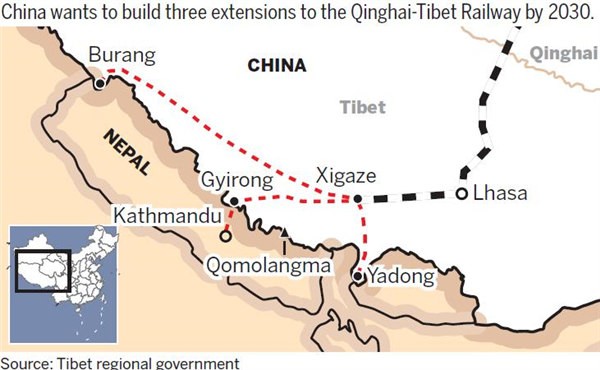 Nepal is sending 12 engineers to China for a training programme on development and operation of railway network as a preliminary study to construct a Kathmandu-Tibet railway is beginning soon, Abhiyan reports in its anchor story for the day.
Quoting spokesperson at the Department of Railways, Prakash Bhakta Upadhyaya, the report says the team will leave for the northern neighbour this Friday.
---
Published on May 7th, Monday, 2018 10:03 AM
---
Download Onlinekhabar App. Android click here & IOS click here . Keep in touch with us on Facebook, Twitter & YouTube.