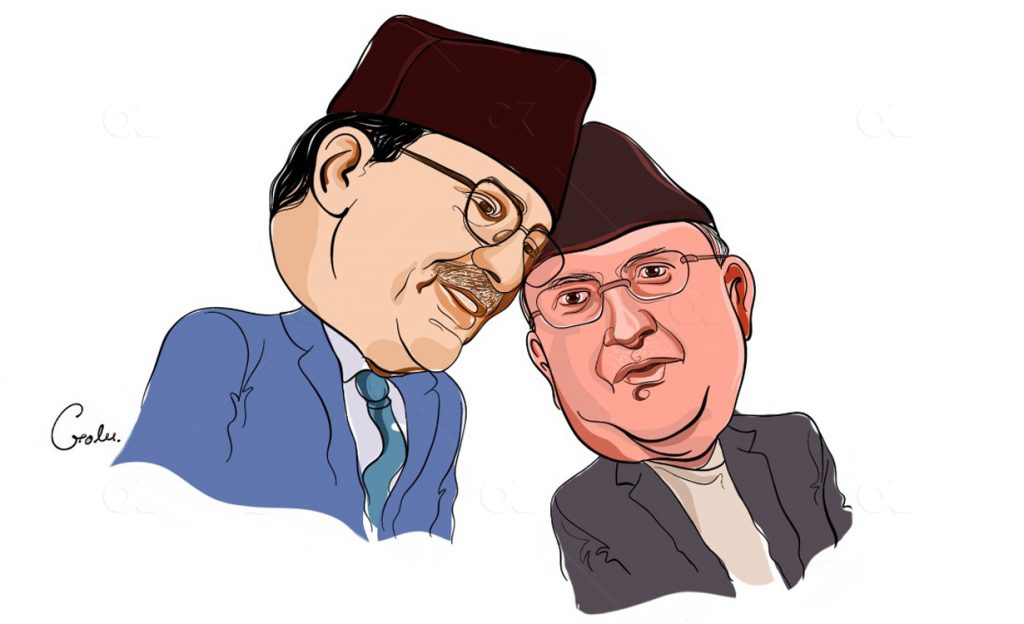 Kathmandu, November 25
In a first one-on-one conversation since the split of the erstwhile Nepal Communist Party (NCP) developed from the left alliance of the 2017 elections, CPN-UML Chairman KP Sharma Oli telephoned CPN-Maoist Centre Chairman Pushpa Kamal Dahal on Thursday, asking him to work together to form the government.
As the results of the parliamentary elections held earlier this week are coming out, Oli reportedly told him how various forces had worked together to divide them and asked Dahal to meet him to discuss how to take things forward post-elections.
Sources say Dahal, in reply, told Oli that his (Oli's) activities in the past had ended the left alliance yet said he was willing to talk to Oli when the time was right.
"We are in the ruling coalition and the final results of the elections are yet to come. Let's see what the situation is, then we can talk," Dahal's secretariat quotes the leader.
Oli's personal secretary, Rajesh Bajracharya, confirms the two chairs spoke on the phone.
"They congratulated each other on their victories and spoke about how to move forward; that's all. Prachanda (Dahal) said he would get back after looking at the election results," says Bajracharya.
Sources close to Oli tell Onlinekhabar Dahal even commented that the UML party got better results than expected.
A source adds that Oli told Dahal how non-political groups were being deployed to weaken the country's communist movement and asked him to tread carefully.
Dahal's personal secretary, Ramesh Malla, also confirms the two talked on the phone.
"He said 'let's work together' but how that is going to happen wasn't made clear. Other senior leaders of the UML have also called chairman Prachanda regularly," says Malla. UML vice-chair Subas Nembang and other leaders called Dahal and congratulated him.
After the split of the NCP, Oli and Dahal had not spoken to each other. Two, instead, time and again had indulged in a war of words against each other.
But now, this phone call from Oli suggests that things are going to change in terms of the possibility of a left alliance again.