All major Nepali and English broadsheet dailies published from Kathmandu on Friday have highlighted the progress made in the probe into rape and murder of Nirmala Pant in Bhimdatta Nagar of Kanchanpur district. They have reported that investigators have not changed the direction of their investigation and oriented the probe towards police personnel after the victim's family and rights activists claimed that police personnel were responsible for the crime. Likewise, Chief Justice Om Prakash Mishra's decision to assign cases to controversial Justice Deepak Raj Joshee has also been featured on the front page.
Meanwhile, other political and financial issues have been featured on the front pages of major broadsheet dailies published from the capital. Among them are the Secretariat meeting of ruling Nepal Communist Party and warning of transport entrepreneurs about not cooperating with the government to facilitate people's movement during the upcoming Dashain festival.
 Important
Pant murder probe oriented towards police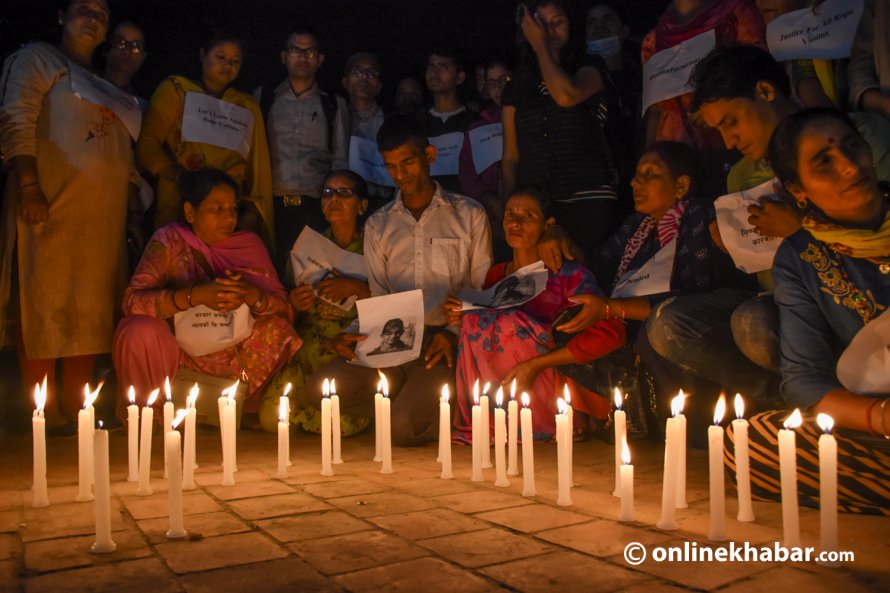 Following a demand of parents and rights activists, police on Thursday collected blood samples of suspended Superintendent of Police Dilli Raj Bista, his son Kiran Bista, and Aayush Bista, nephew of Bhimdatta Nagar Mayor Surendra Bista, for DNA tests, according to newspaper reports.
The Kathmandu Post adds that suspended SP Dilli Raj Bista's career records involve multiple controversies in the past as well.
Meanwhile, Kantipur has reported that police also use coercion and torture to force suspects to accept the crime earlier.
Nagarik further reports that local activists have demanded that those police officials involved in the preliminary probe be suspended as they could also destroy the evidence.
Transporters deny adding vehicles for Dashain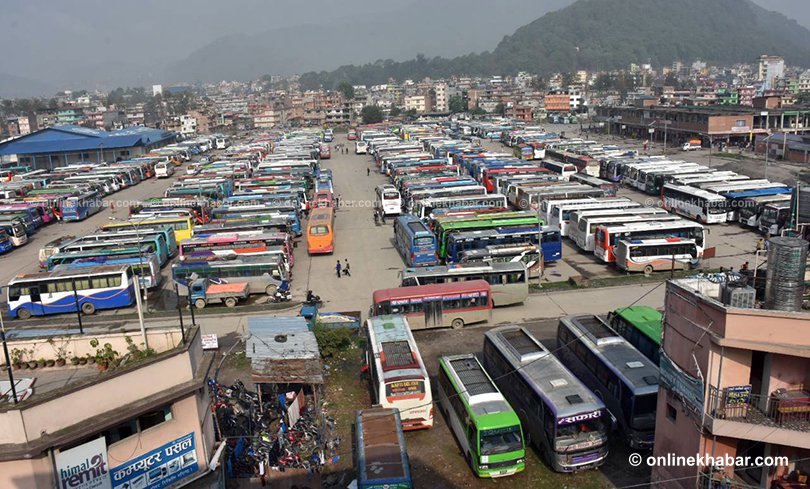 Rajdhani and Naya Patrika report that transport entrepreneurs have warned of not adding buses to the existing fleet to facilitate the movement of people before and during the Dashain festival as in past years. The warning follows the government's decision to stop registering and renewing transport entrepreneur committees as nonprofit NGOs. The government has also suspended such committees' bank accounts.
Ignored
Former King's family leaving for Thailand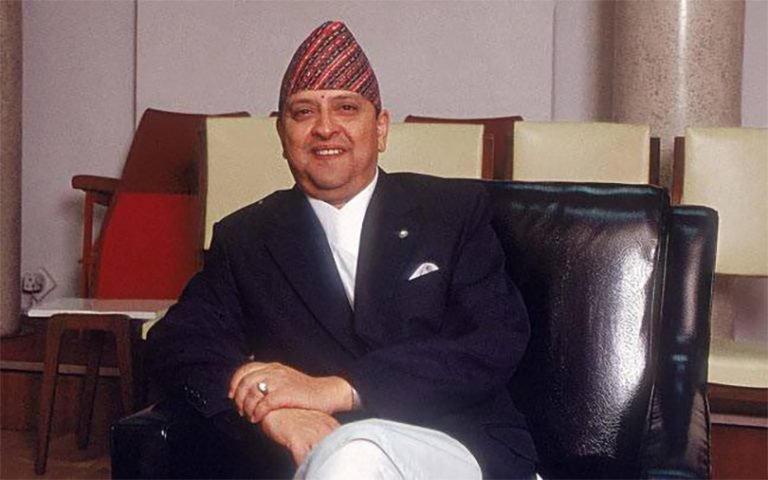 Nepal Samacharpatra reports in a three column story that former King Gyanendra Shah among other members of his family is leaving for Thailand on Friday. He is scheduled to stay there for two weeks, before heading towards Sri Lanka and India.
The report informs that his daughter-in-law and former Crown Princess Himani has already gone to Bangkok to make preparations for the trip.
Supreme Court begins hearing on Ncell CGT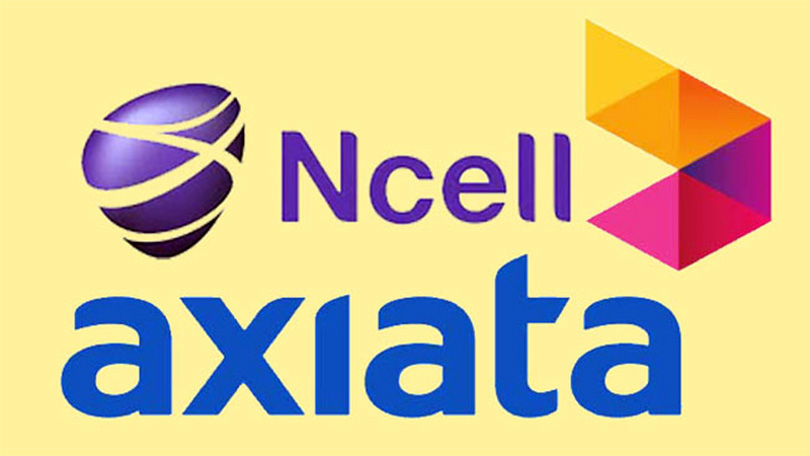 The full bench of Supreme Court has begun a hearing on a case filed against the telecommunication service provider Ncell over the capital gains tax involved in its buyout a couple of years ago.
The five-member bench has ordered the government to submit all files related to the buyout deal to the court, according to a brief report published in Gorkhapatra.
Court orders govt to provide citizenship on the basis of mother's nationality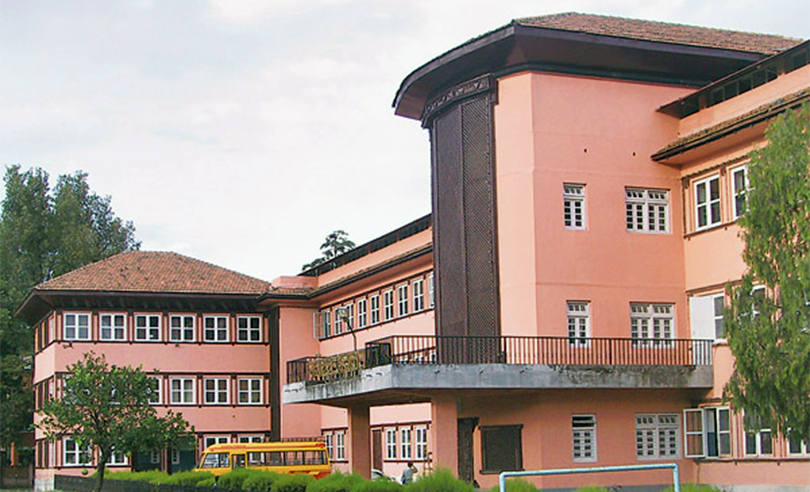 The Supreme Court on Thursday ordered the government to issue Nepali citizenship certificate to Arjun Kumar Sah, a resident of Mahottari district, on the basis of his mother's nationality, reports The Himalayan Times in a four column story.
Sah was fighting the legal battle for four years to get his voter identity card and citizenship certificate, the report says, adding, he had filed a case under the Interim Constitution five years ago.
Meanwhile, Province 2 Advocate General Dipendra Jha says it is a landmark verdict.
Large infrastructure projects missing deadlines, hurting state coffers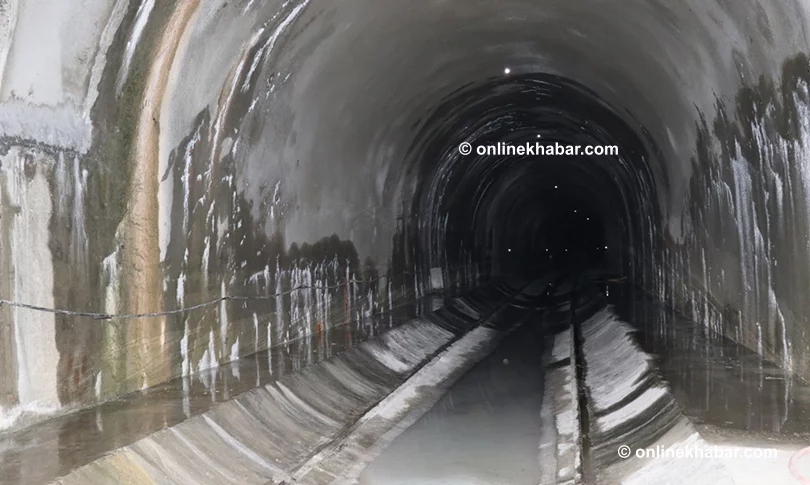 The Kathmandu Post reports in its lead story for the day that a majority of large infrastructure projects including many national pride projects are not only moving at a slow pace, but also hurting the state coffers. Citing a new report prepared by the National Planning Commission, the report reads, "Although time and cost overruns are hardly new for government-funded projects, the Commission said there was an alarming rise in the expenses for some projects."
Interesting
Study finds monorail is feasible in Kathmandu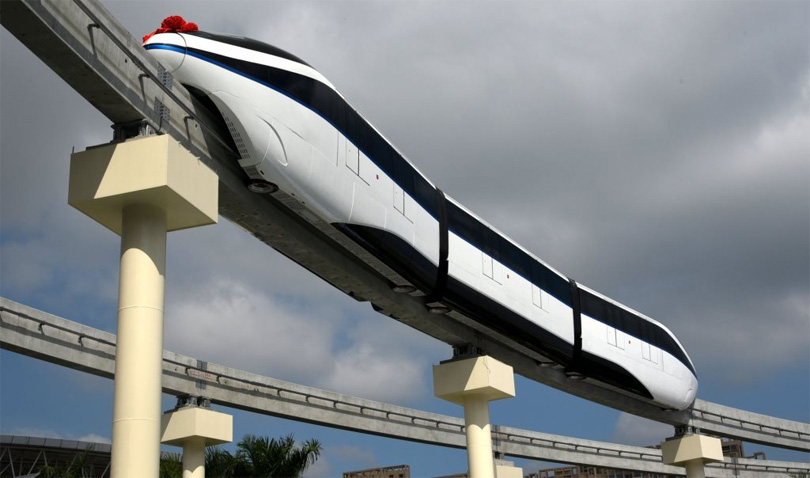 Naya Patrika among other newspapers report on its front page that a Chinese team has found that opening a monorail service is feasible in Kathmandu Valley.
The team submitted its feasibility study report to the Kathmandu Metropolitan City, concluding the project is possible from financial, technical and environmental perspectives. The company has claimed that the construction works will take three years to launch the service.
---
Published on September 14th, Friday, 2018 10:09 AM
---
Download Onlinekhabar App. Android click here & IOS click here . Keep in touch with us on Facebook, Twitter & YouTube.