With the slowed-down talks over the unification between CPN-UML and CPN-Maoist Centre, other issues besides party politics have come to the front page of major Nepali and English broadsheet dailies published from Kathmandu. Many Friday newspapers have given the topmost priority to police investigation in relation to the disappearance of 33.5 kg gold. However, for few newspapers, the delayed unification negotiations are still the most important issue.
Likewise, some other political, sociocultural and economic issues have also made it to the front page today.
Important
Nepal Police may quiz former boss Aryal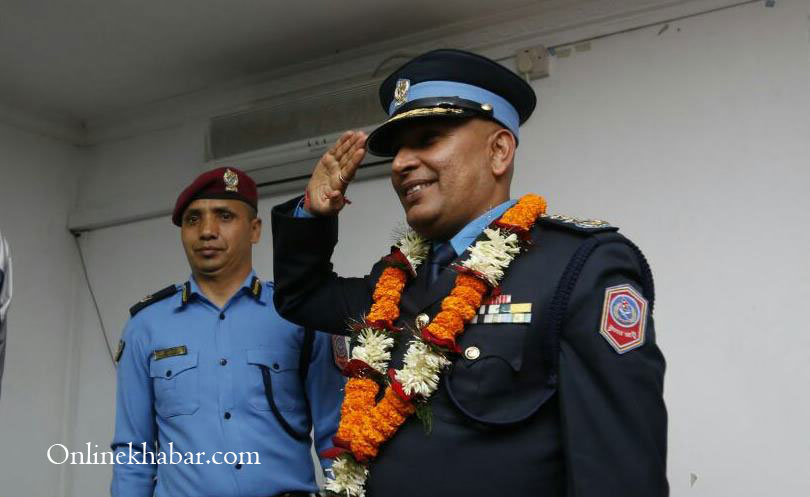 Nagarik and Republica report that Nepal Police may interrogate immediate past Inspector General Prakash Aryal as it is investigating into the disappearance of 33.5 kg gold that police had confiscated from smugglers.
Aryal has been dragged into the case as SSP Dibesh Lohani mentioned his name during a statement he gave to investigators recently, according to the reports.
Meanwhile, the organisation is planning to sue some of its officials for murder and organised crime in connection with the case, according to Naya Patrika. SP Bikash Khanal, DSP Sanjaya Raut, SI Bal Krishna Sanjel and constable Sanjeev Shakya as well as former DIG Govinda Niraula will face the case, according to the report.
Leaders not hopeful about early merger
It has already been one week since top leaders of CPN-UML and CPN-Maoist Centre last talked about their proposed unification. Therefore, the unexpected delay has made the parties' leaders and cadres doubt if the unification will take place anytime soon. It has also become an issue of discussion for the newspapers also front page stories of many newspapers have analysed it.
The Kathmandu Post says Maoist Centre Chairman Pushpa Kamal Dahal has been reiterating his decide for the unification though other reads are not hopeful about the merger soon. Rajdhani, on the other hand, comments that the roadblocks to their unification are just technical, but nothing serious about political and ideological issues.
The government-run Gorkhapatra has carried a report, in which UML Chairman and Prime Minister Pushpa Kamal Dahal has said that the unity will be announced soon in such a way that both the parties can agree on.
House hearing can reject constitutional position nominees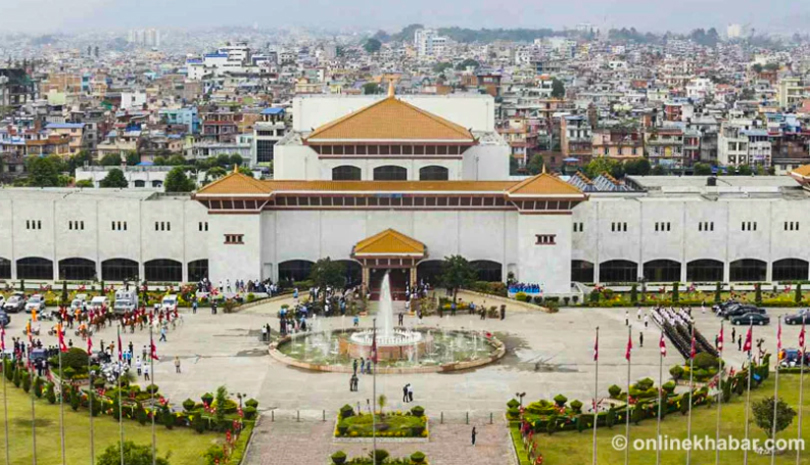 A committee comprising members of both the House of Representatives and the National Assembly have agreed to introduce a new provision that two thirds majority of the Parliamentary Hearing Special Committee can reject the names the government and the Constitutional Council recommend for appointment, reports Gorkhapatra in its lead story.
It has already been few years that government introduced the system and it is already in practice now.  However, there was no provision of rejecting any name with  majority.
Meanwhile, the panel has decided that the State Affairs Committee, besides the hearing committee, also includes members from both the houses.
Ignored
New CJ appointment by May 14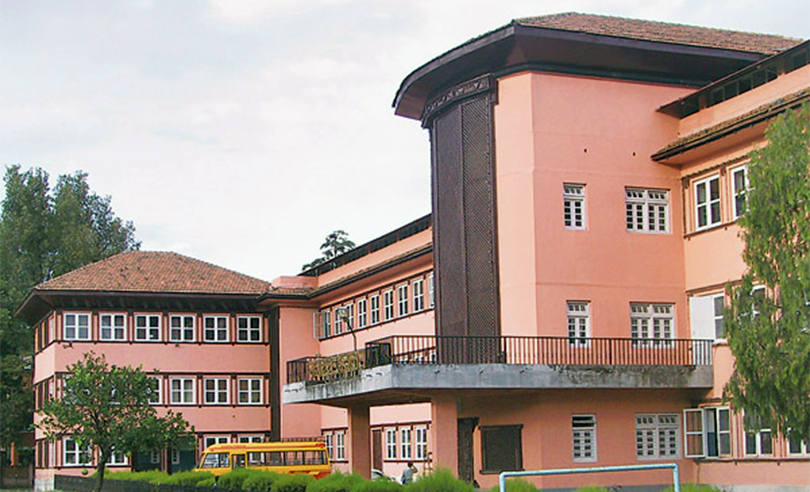 It has already been 44 days since then Chief Justice Gopal Parajuli resigned. The government, however, is yet to appoint his successor. However, Minister for Law, Justice and Parliamentary Affairs Sher Bahadur Tamang has told Naya Patria today that the CJ will be appointed by May 14.
Meanwhile, experts have commented that the delay violated the constitutional provision about the appointment of such officials, the report reads.
Province 4 lawmakers want right to control development budget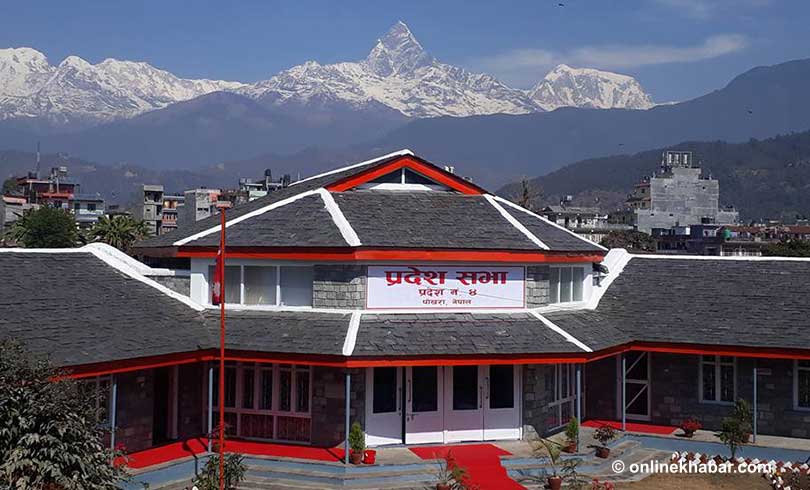 Nagarik lead story for the day reports that members of Province 4 Assembly have demanded that each of them be allowed to control an annual fund of Rs 5 million so as to support various development activities in their constituencies. The lawmakers put forward their opinion as the Provincial Minister for Financial Issues and planning Kiran Gurung tabled an Appropriation Bill during the meeting yesterday.
Govt to bar new airline companies in domestic fleet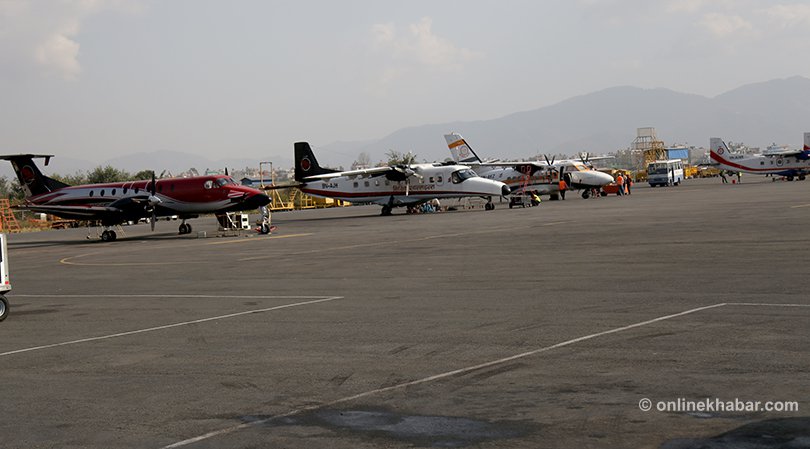 Owing to lack of space on the runway, the government has restricted new airline companies from launching their services in the domestic fleet and using the Tribhuvan International Airport, according to a report in Karobar. Likewise, existing companies cannot also add more aircraft to their Kathmandu fleet, according to the report.
The restriction will continue till the next notice.
Interesting
Economic growth target for next year is eight per cent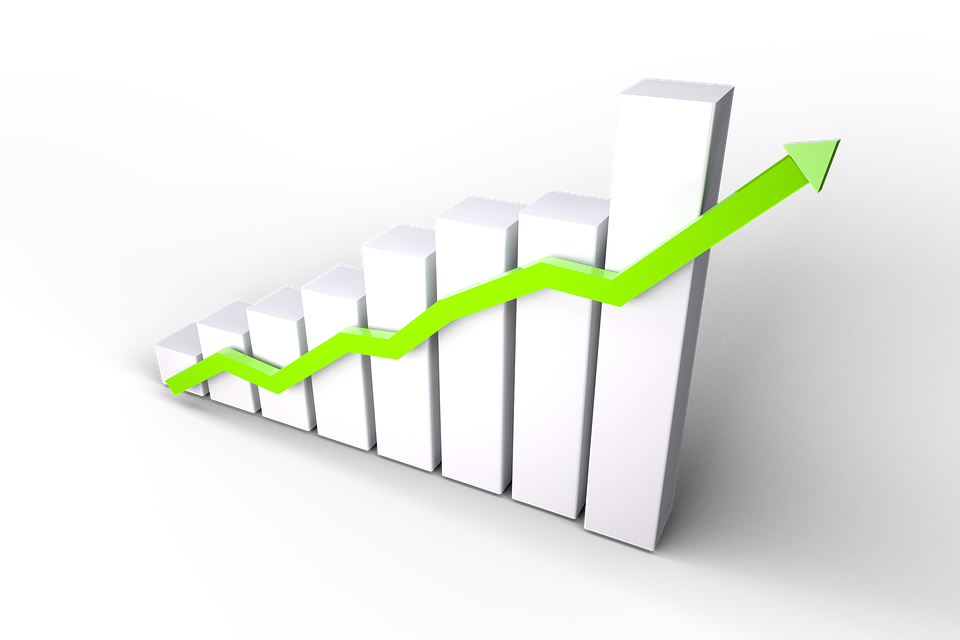 The government has prepared the first draft of its policy and programme for the upcoming fiscal year (2018/19), in which it has targeted to achieve an economic growth of eight per cent, according to Annapurna Post lead story. The policy aims at doubling the size of Nepali economy in next nine years and cross the Rs 250,000 mark for the per capita income, informs the report.
Narendra Modi will bring his own cars for Nepal tour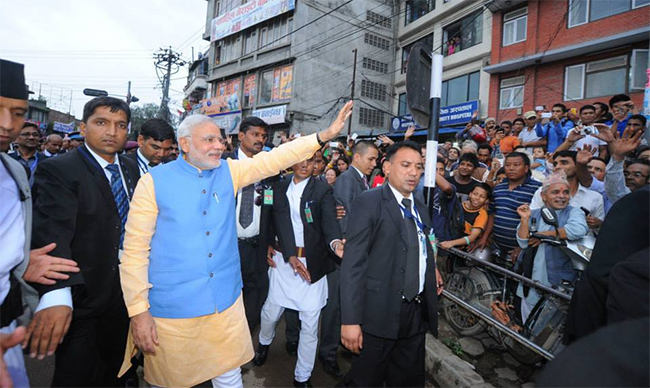 Indian Prime Minister Narendra Modi, who is scheduled to visit Nepal on May 11, is planning to bring his own special cars for his movement here, according to Kantipur. The report says the card will arrive in Kathmandu two around three days before his landing at the Tribhuvan International Airport.
Likewise, another special car will be sent to Janakpur, where Modi is paying a visit during his Nepal sojourn.
Modi had used his own cars during his previous visits too.
---
Published on April 27th, Friday, 2018 10:02 AM
---
Download Onlinekhabar App. Android click here & IOS click here . Keep in touch with us on Facebook, Twitter & YouTube.