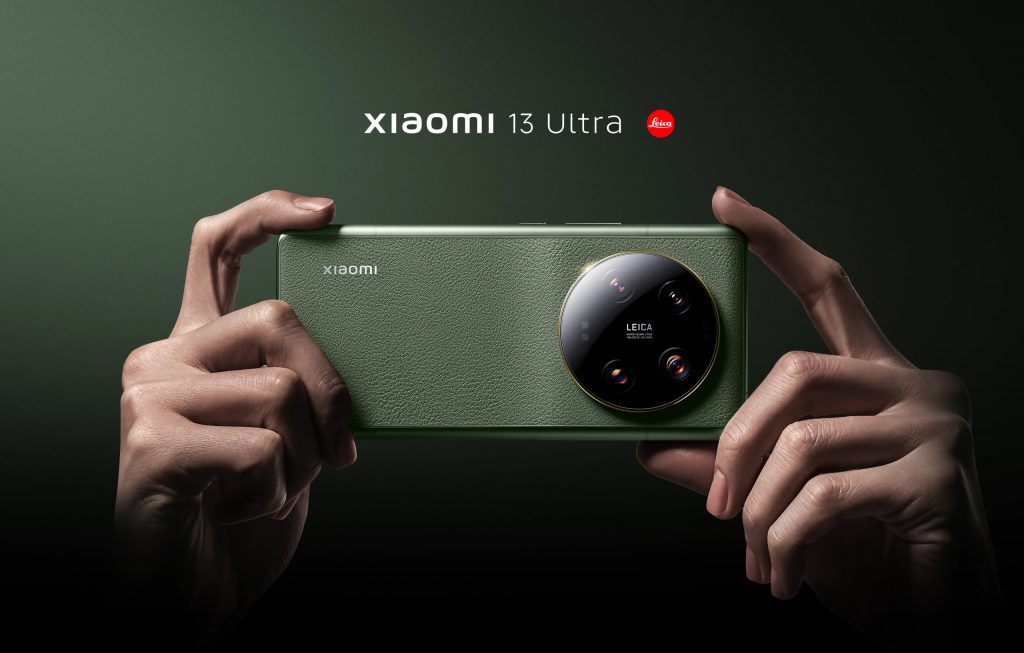 Top photography phones have already debuted in the global smartphone market. Just recently, Xiaomi has also released its ultra flagship phone for 2023, Xiaomi 13 Ultra. It is the successor of Xiaomi 12S Ultra released last year. Among various other specifications, Xiaomi 13 Ultra's camera setup comes into direct competition with the flagships released this year and might also be one of the best.
Xiaomi's current lineups have shown a significant improvementment in recent years with the Ultra models getting released every year. Consequently, these phones have become popular in Nepal. As the newly released Xiaomi 13 Ultra is yet to arrive in Nepal, can you expect some wonders?
Let's wait and watch.
Specifications
Dimensions
Length: 163.18mm
Width: 74.64mm
Thickness: 9.06mm
Weight: 227grams
Display size
6.73-inch
Display type
LTPO AMOLED hyperbolic flexible
Resolution
3200X1440
Refresh rate
120Hz
Touch sampling rate
240Hz
Colour gamut
DCI-P3 wide colour gamut
Peak brightness
2600nit
Glass
Corning Gorilla Glass
IP rating
IP68 dust/water resistance
Chipset
Qualcomm Snapdragon 8 Gen 2
CPU
Octa-core (1×3.2 GHz Cortex-X3 & 2×2.8 GHz Cortex-A715 & 2×2.8 GHz Cortex-A710 & 3×2.0 GHz Cortex-A510)
GPU
Adreno 740
OS
MIUI 14, Andriod 13
RAM
12GB | 16GB
Storage
256GB | 512GB | 1TB
Selfie camera
32MP
Rear camera
50.3 MP, f/1.9 or f/4.0, 23mm (wide), multi-directional PDAF, laser AF, OIS
50 MP, f/3.0, 120mm (periscope telephoto), 1/2.51″, dual-pixel PDAF, OIS, 5x optical zoom
50 MP, f/1.8, 75mm (telephoto), 1/2.51″, Dual-Pixel PDAF, OIS, 3.2x optical zoom
50 MP, f/1.8, 12mm, 122˚ (ultrawide), 1/2.51″, dual-pixel PDAF
Battery
5000mAh 
Charging
90W wired charge
50W wireless charge
10W reverse wireless charge
Sensors
Distance sensor|Under-screen ambient light (color temperature) sensor|Rear ambient light (color temperature) sensor|Acceleration sensor|Gyroscope|Electronic compass|X-axis linear motor|Infrared remote control|Flicker sensor|Laser focus sensor|Barometer
Colours
DCI-P3 wide colour gamut
Price (expected)
Rs 145,000 (12/256GB)
Rs 165,000 (16/512GB)
Rs 175,000 (16GB/1TB)
Design and display
Xiaomi 13 Ultra has the same design language as Xiaomi 13 Pro but has also some design similarities with Xiaomi 12S Ultra. It has a similar size to Xiaomi 13 Pro but with a thicker frame and a larger camera bump. The device's screen is slightly curved at the edges although the curve is not as visible as some other flagship models.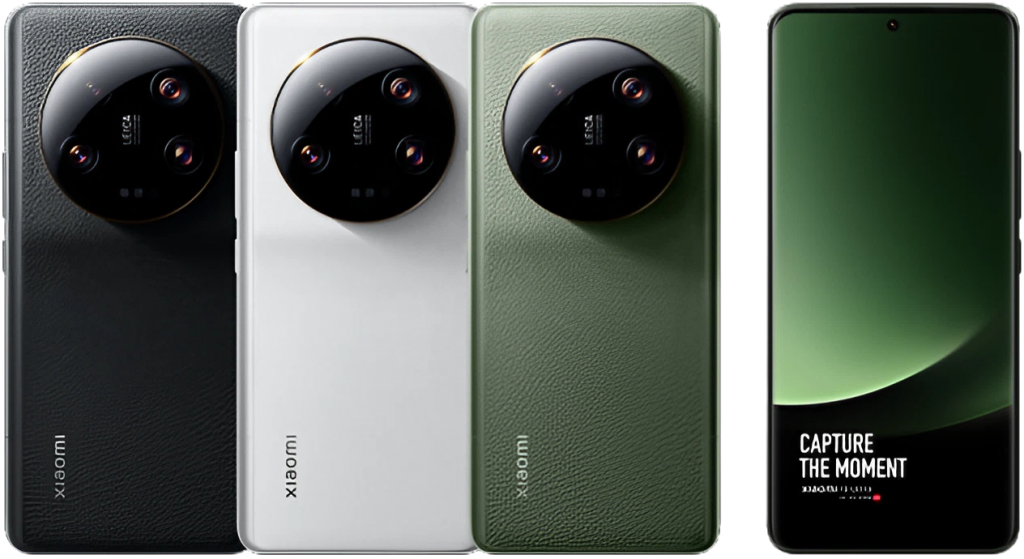 The bend where the glass and the frame meet is very exquisite, adding to the overall premium feel. Additionally, its back panel is made of silicon leather, adding to the device's premium look and providing a more comfortable grip compared to the ceramic back of the 13 Pro.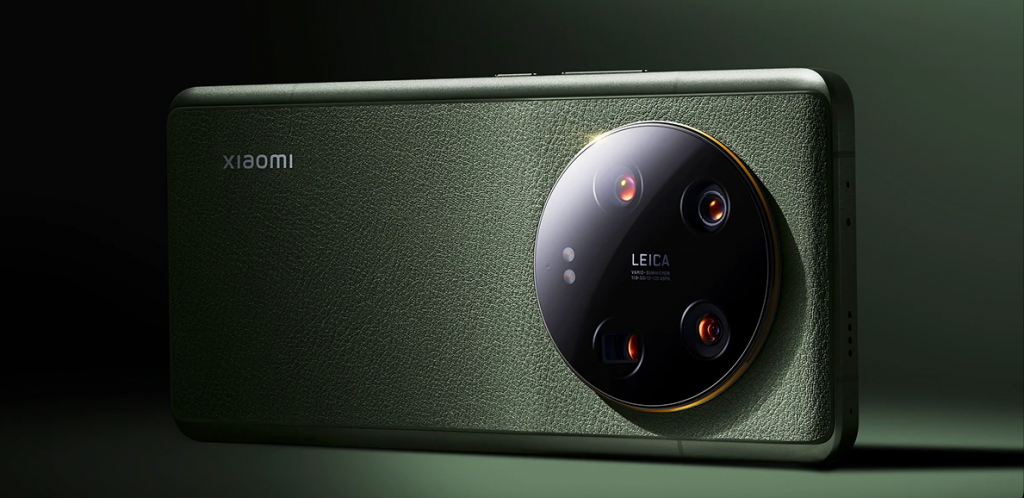 It is quite heavy, weighing 230 grams, but this added weight also contributes to its solid and premium feel that meets flagship standards.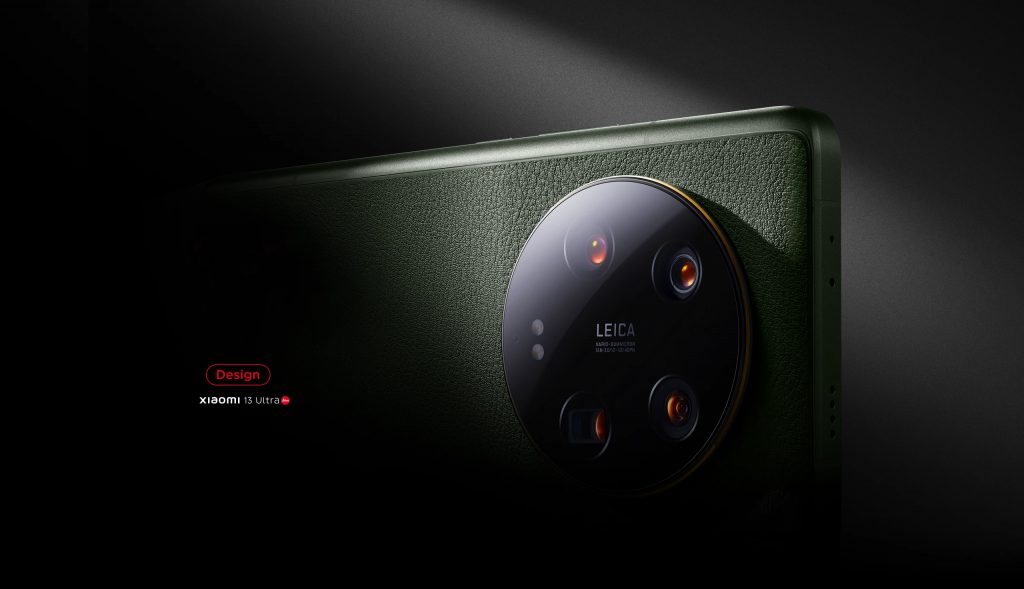 It has a 6.73-inch OLED hyperbolic screen. It has a resolution of 3200X1440 pixels and a maximum refresh rate of 120Hz. The display also has a maximum touch sampling rate of up to 240Hz and a peak brightness of 2600nits. The front of the glass is protected via Corning Gorilla Glass Victus and has IP68 dust and water resistance as protection.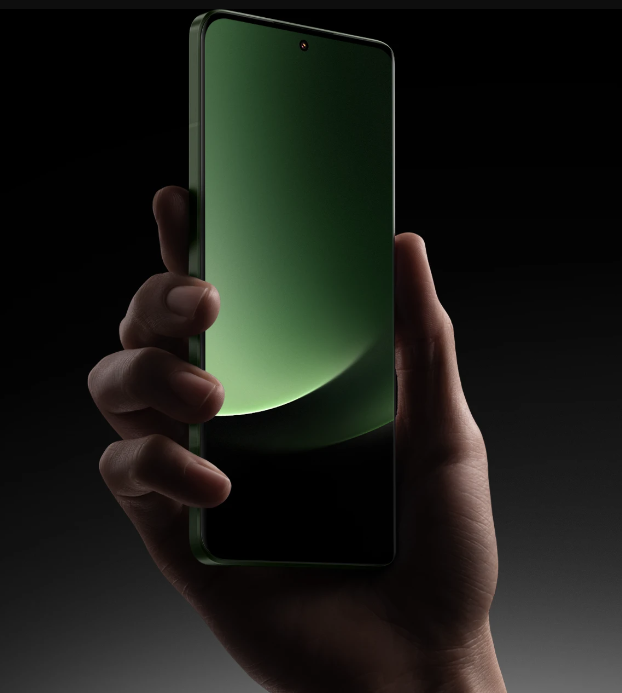 Performance and storage
Xiaomi 13 Ultra features an impressive design backed by powerful hardware. It is equipped with the Qualcomm Snapdragon 8 Gen 2 processor, which features an octa-core CPU configuration consisting of 1×3.2 GHz Cortex-X3, 2×2.8 GHz Cortex-A715, 2×2.8 GHz Cortex-A710 and 3×2.0 GHz Cortex-A510.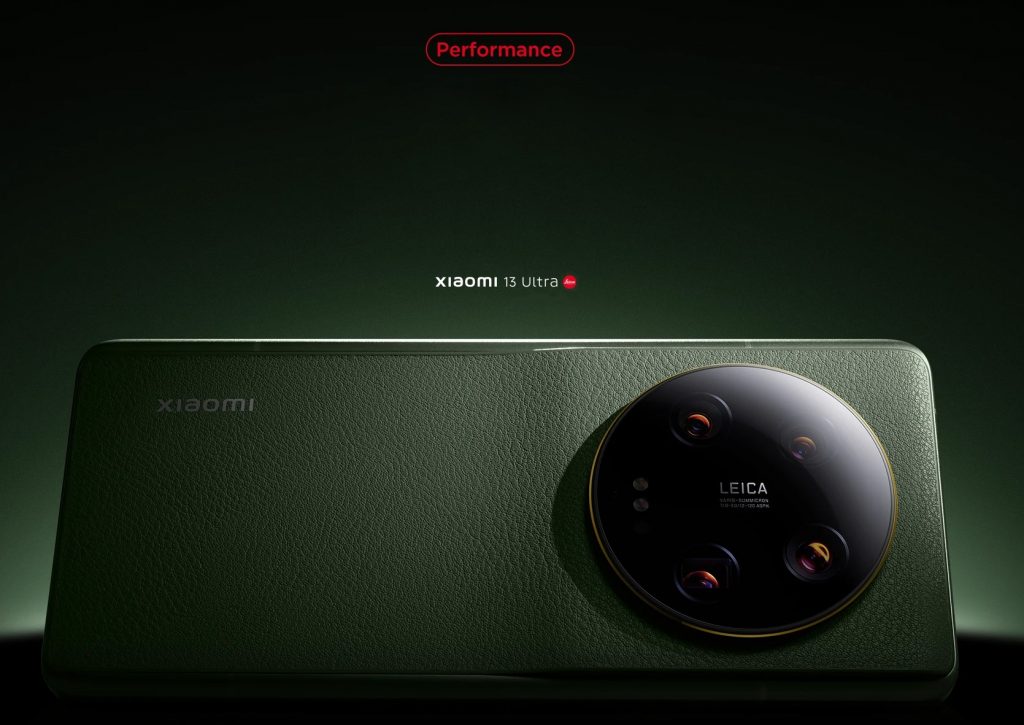 Its graphics powered by the Adreno 740 GPU delivers smooth and fast performance when running graphics-intensive applications and games. It runs on the latest MIUI 14 operating system based on the Android 13 platform.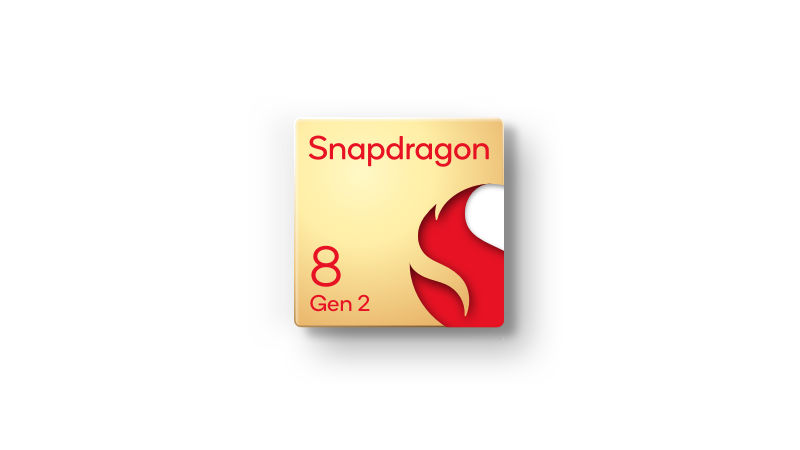 The Mi IceLoop Xiaomi annular cooling pump is a specialised device that provides an exceptional user experience. This advanced cooling technology is developed by Xiaomi and features an annular design that uses a gas-liquid separation channel to create a smooth circulation unidirectional heat conduction circuit.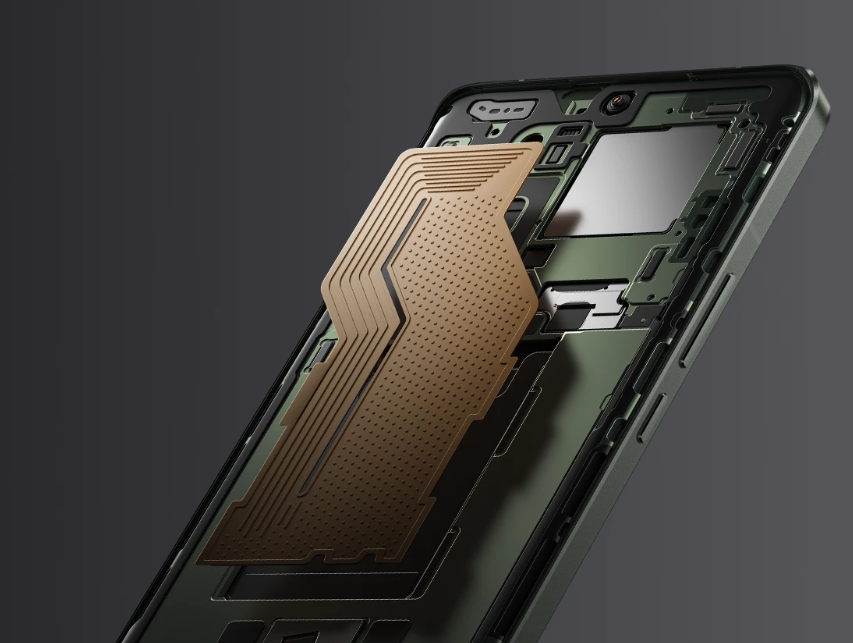 This innovative design allows for ultra-long-distance efficient heat dissipation and can effectively reduce the core temperature by three times compared to traditional VC under the same area. The Mi IceLoop cooling pump is perfect for heavy-duty tasks such as large-scale gaming and high-definition video streaming, in addition to everyday use.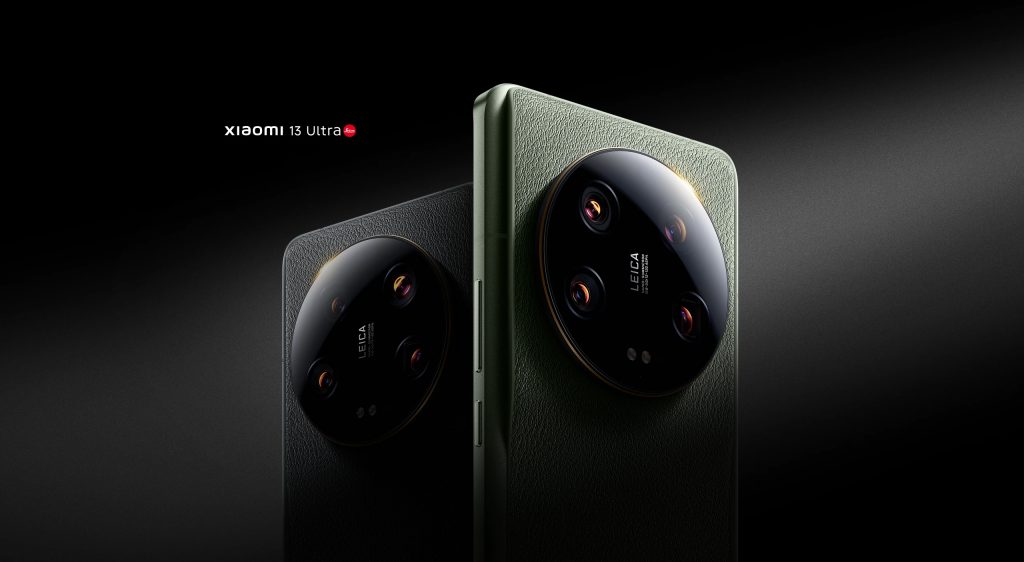 Xiaomi 13 Ultra comes with two RAM options: 12GB and 16 GB. Depending on the RAM option, there are three corresponding storage options: 12GB/256GB, 16/512GB and 16GB/1TB. This range of options allows users to choose a configuration that best suits their needs, whether they require ample storage for multimedia content or the ability to run multiple applications simultaneously without experiencing any lag.
Camera
Xiaomi 13 Ultra has a quad camera setup on the back which is quite different from the 13 Pro. Its back camera has an impressive and versatile camera system developed in partnership with Leica. It is sure to please photography enthusiasts.
It comprises four lenses with varying features: a 50.3 MP wide lens with an aperture of either f/1.9 or f/4.0 and 23mm focal length, with multi-directional PDAF, laser AF, and OIS; a 50 MP periscope telephoto lens with an f/3.0 aperture and 120mm focal length, with dual-pixel PDAF, OIS, and 5x optical zoom; a 50MP telephoto lens with an f/1.8 aperture and 75mm focal length, with dual-pixel PDAF, OIS, and 3.2x optical zoom; and a 50 MP ultrawide lens with an f/1.8 aperture, 12mm focal length, and 122˚ field of view, with dual-pixel PDAF.
This combination of lenses allows users to take stunning photos and videos of various subjects, including portraits, landscapes and faraway objects. It has a zoom of up to 120 times more than that of Samsung Galaxy S23. It has a zoom of up to 120 times, which is a bit more than that of Samsung Galaxy S23. There are two colour modes/options: Leica authentic and Leica vibrant. Leica has made the sensor and the overall camera system of Xiaomi 13 Ultra, which makes the camera system one of the best.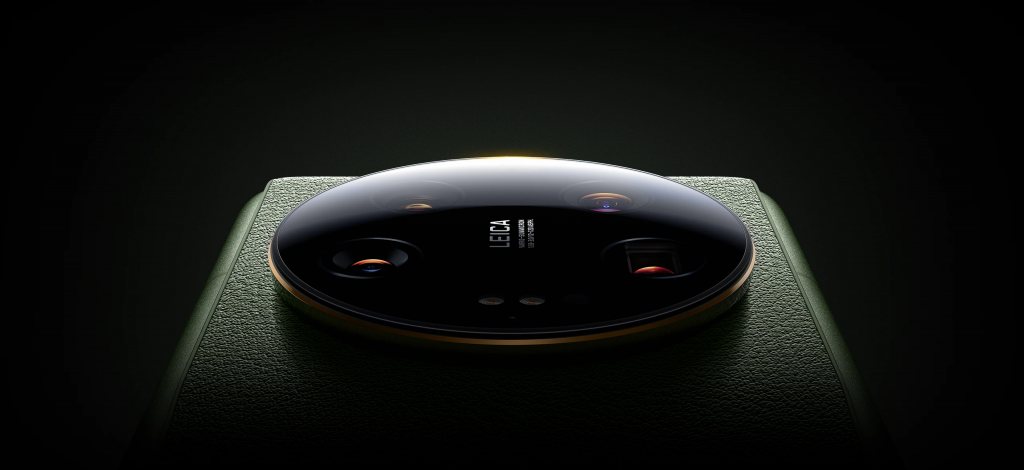 Xiaomi 13 Ultra is equipped with a professional photography suit that ensures high-quality results while the wireless camera handle, complete with a lanyard, offers an extra level of convenience for capturing images and videos on the go. Additionally, the camera features a nano-skin protective case, which provides an extra layer of protection for your device while you are out and about. The included lens cap 67mm filter adapter ring further enhances the camera's capabilities, allowing you to attach filters to your lens to achieve specific effects.
Its back camera has video features— 8K video shooting at 24fps, 4K video shooting at 24/30/60fps, 1080P video shooting at 30/60fps and 720P video shooting at 30fps.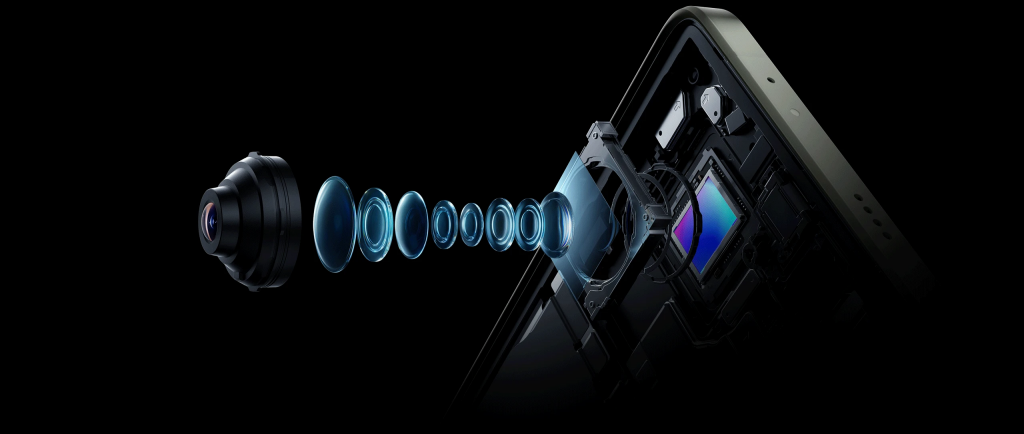 The main camera also boasts a one-inch variable aperture and supports slow-motion video shooting at 1080P 120fps/240fps/480fps/960fps/1920fps and 720P 120fps/240fps/480fps/960fps/1920fps, along with Leica professional telephoto/Leica professional ultra-telephoto focus/Leica super-wide-angle slow-motion video shooting at 1080P 120fps/240fps/960fps and 720P 120fps/240fps/960fps.
Additionally, the front 32 million high-definition cameras come equipped with an RGBW sensor and support various features, including Dolby Vision, micro movie, portrait mode, time-lapse photography, cute shot, voice subtitle and more. Xiaomi 13 Ultra's back camera system is sure to provide exceptional results and a satisfying photography experience for users.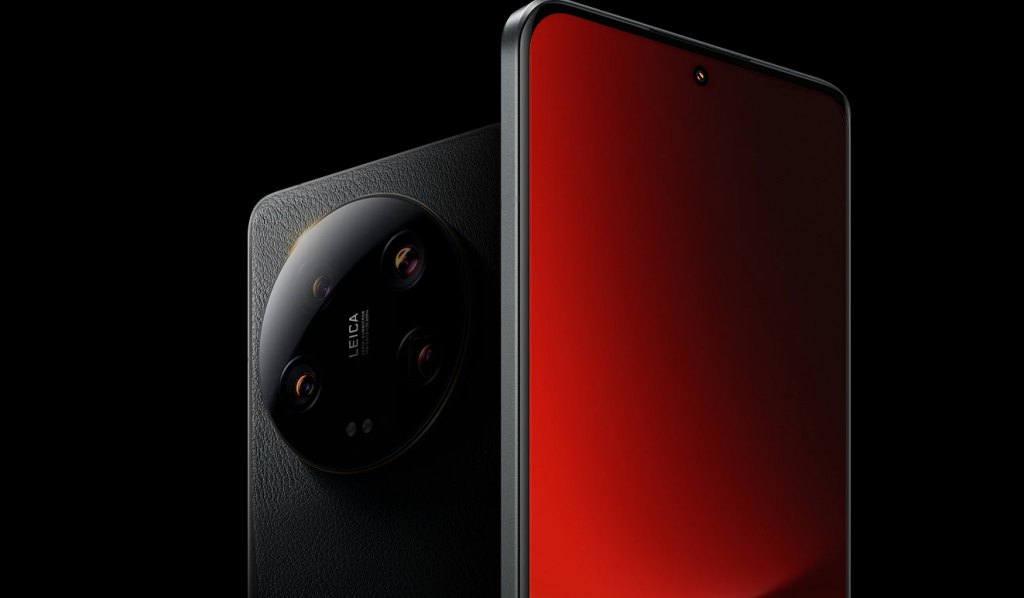 The front camera on it includes a 32MP sensor, which can also click high res selfie photos. It can shoot 1080P video at 30/60fps and 720P video at 30fps, making it perfect for high-quality video calls and selfies. Being a flagship model, Xiaomi should have given at least 4K recording at 60fps in the front camera but might be added after a few updates or not be even considered.
Battery and others
It is powered by a 5000mAh (typical) battery that supports 90W wired charging, 50W wireless charging, and 10W reverse wireless charging, ensuring long battery life and quick charging speeds.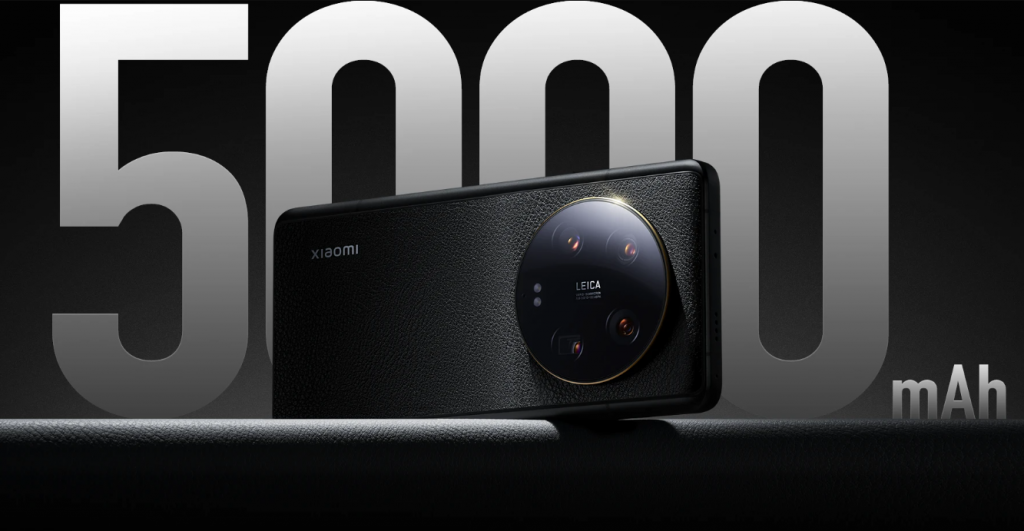 It is also equipped with various sensors, including a distance sensor, under-screen ambient light (colour temperature) sensor, rear ambient light (colour temperature) sensor, acceleration sensor, gyroscope, electronic compass, X-axis linear motor, infrared remote control, flicker sensor, laser focus sensor, and barometer, to provide accurate and reliable data for different functions.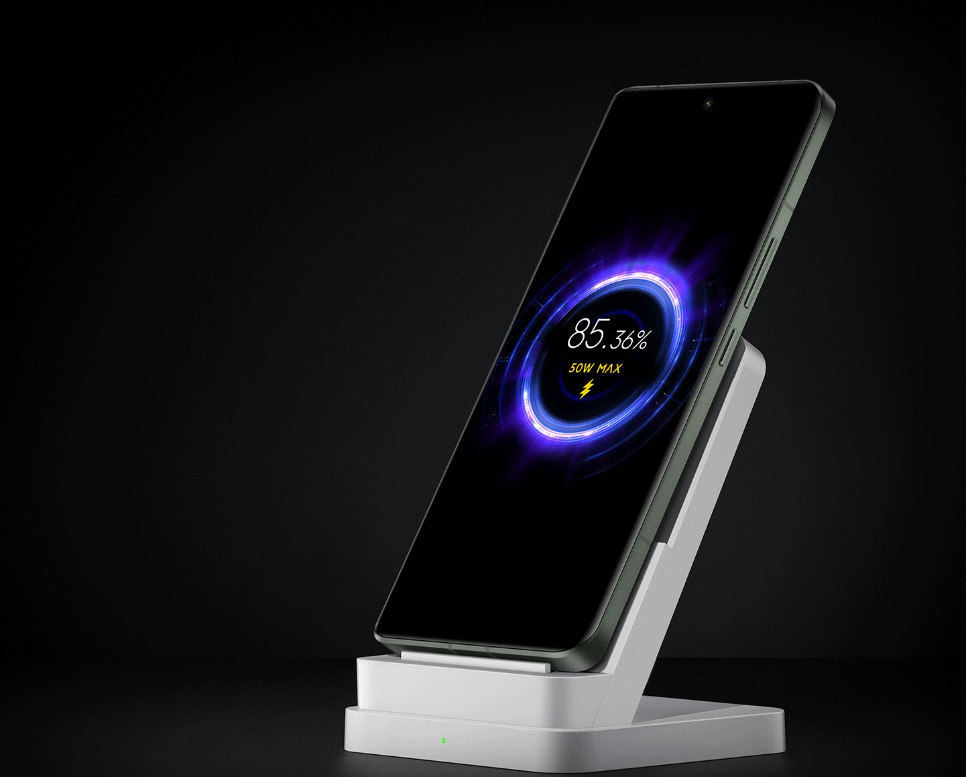 It also has dual sim 5G capability supporting the WLAN protocol WiFi 6, enabling users to stay connected at high speeds. Overall, Xiaomi 13 Ultra offers a comprehensive package of features that are designed to cater to the needs of modern smartphone users.
Xiaomi 13 Ultra is available in three colours: black, olive green and white.
Xiaomi 13 Ultra will be available in the global market soon and is also expected in Nepal. If it is launched in Nepal, it might be expected to come at a price of Rs 145,000 for the 12/256GB option, Rs 165,000 for the 16/512GB option and Rs 175,000 for the 16GB/1TB option.
Verdict
Xiaomi phones do well in the Chinese market and also in the global market. With high and competitive specifications by Xiaomi, it is sure to be a good contender for the 2023 best phone and also a tough competitor for the other flagships in the market such as Samsung S23 Ultra and the iPhone 14 Pro series.