Rajesh Shrestha, 44, is a fan of Bollywood films. Every Friday, Shrestha would go to movie halls and watch the latest release. Films, especially from Bollywood, were a huge part of his life. But, with movie halls shut due to the Covid-19 pandemic, Shrestha did not get to do so anymore since March. Even though he still watches films on his phone, he says the feeling is not the same.
"I've been watching films at Gopi Krishna almost every Friday since the mid-90s," says Shrestha. "Whenever I drive past the hall, I pray that things get better soon so that I don't have to watch films on the phone anymore."
Shrestha is one of the thousands who, before the pandemic, visited movie halls religiously. The Federation of Nepal Film Entrepreneurs, a group of movie hall operators, says the industry has lost over Rs 2 billion in revenue in the past nine months. That is why the federation has recently announced re-opening film halls across the country from coming Friday (December 25). The decision, the federation says, came after the government's failure to address their concern.
But, with the pandemic still ongoing, many are questioning if it is the right thing to do and if the audience will be willing to watch movies at cinema halls.
No excitement though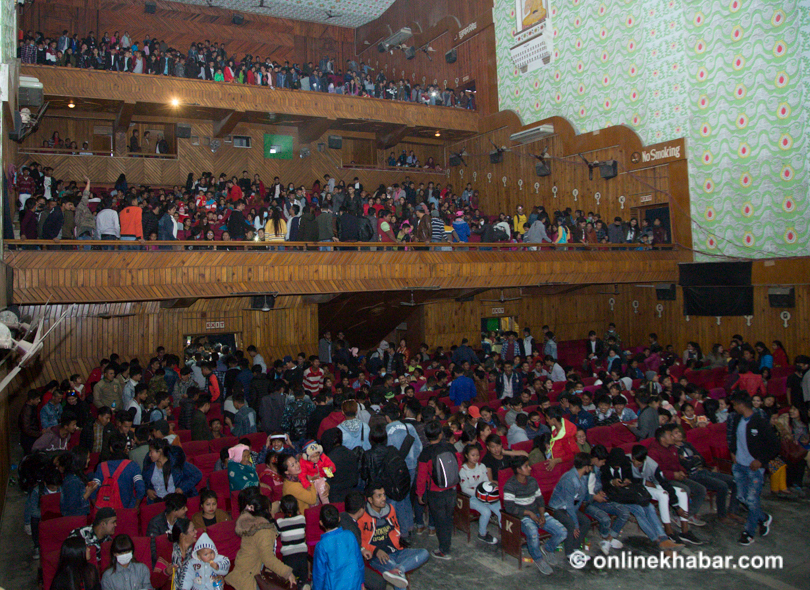 Although Shrestha is desperate to go watch a movie at the theatre, he is skeptical rushing as soon as a hall opens.
"It's good that they have planned to reopen, but I'll have to assess things first before I decide to go to one," says Shrestha. "These are sensitive times, I can't be an idiot and risk the lives of my family members."
The president of the Federation of Nepal Film Entrepreneurs, Madhu Sudan Pradhan, however, says that the decision was made due to the government's lack of a plan. He argues that even though the federation leaders met the government time and again, all they were fed were 'fake promises'.
"We've been shut for over nine months," says Pradhan. "In these nine months, everything has opened, from public transportation to restaurants and clubs. It was only us who were left in the dark."
Their decision to open comes after movie halls across India started reopening last month at 50% capacity. However, among theatres that are welcoming audience, the footfall is hardly something to write home about. Lack of new movies and fear amongst the public has been cited as reasons for the lack of footfall.
Even Nepali hall operators are saying that they are going to follow a similar modality. According to Ashok Sharma, the general secretary at Film Association, online ticketing, social distancing and sanitisation will be given utmost importance when the halls reopen. He further adds that for the time being, no new movie would be screened, but the halls will be operating so that the film sector would start moving again.
"Currently there are no new films in the market. For now, we want to screen films released before the pandemic and some which were released around it," says Sharma. "We are doing this so that the audience can get to experience going to movie halls again and assess if things are safe. Our goal, initially, is to create an environment."
He adds that halls are not expecting many audiences or new movies and distributors will also wait until they release a movie.
"They too want assurance that the movie they sell will generate a return on their investment. This is the case for both Nepali and foreign films," he says.
No (new) movie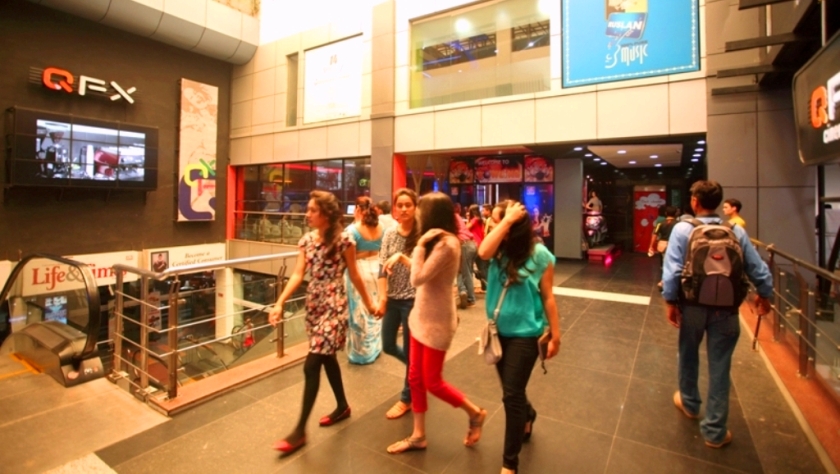 But, like India, halls in Nepal are unlikely to get an audience if there are no new movies.
"I won't be going if there are no new movies being screened," says Robin Sharma. "If I want to watch old movies, I'll download them and watch it. As for the movies that have been released, I've already watched it."
Like India, operators say halls here will also operate at half its capacity. The CEO of QFX Cinemas, Roshan Adiga, says this is a must to ensure human safety.
"We will leave no stone unturned to ensure that people who come to our halls are safe. That is why we will even run it at a loss for the time being," says Adiga who adds that they are thinking about operating QFX halls in Civil Mall in Sundhara, Labim Mall in Pulchok and Chaya Centre in Thamel.
But, he is aware that the audience will only come to halls if there is new content. With distributors not wanting to bring new films, he is aware that the number of people coming into the movie halls won't be as much.
"We're holding talks with them about bringing in new movies. We've been told no Nepali movie will release anytime soon so ones which released before Covid-19 will be screened. As for Hollywood, we're trying to bring Mulan, Wonder Woman 1984 and Tenet," he says
Adiga says that they have been in talks to bring in movies from Bollywood too.
"Bollywood is very popular here, we are trying to talk to distributors about bringing some new releases from India too," he says.
No money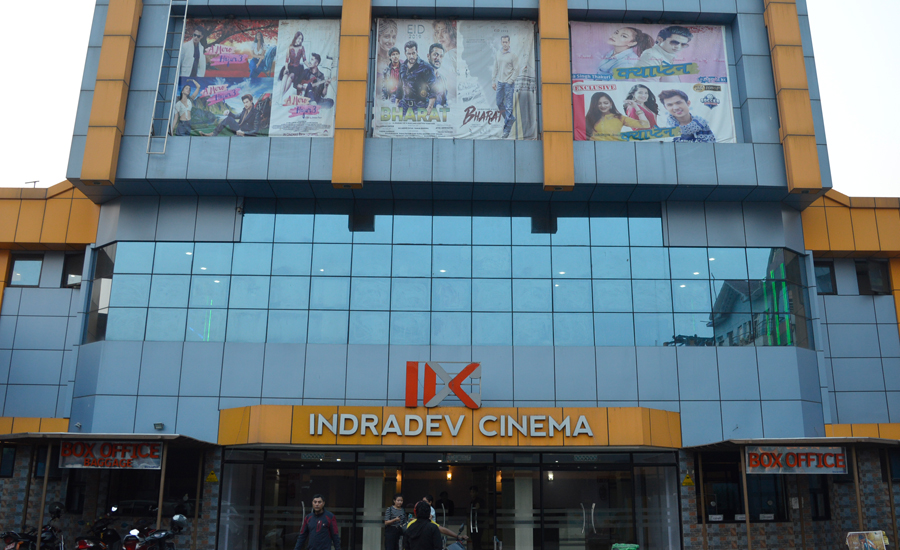 Another factor which will determine that halls will not be doing as good is the finance of the audience. Many have lost their jobs during the pandemic.
Sunil Thapa, 25, loved watching Nepal movies. He would go to watch every new release. But now, as he has no source of income, he says going to a hall is not feasible.
"If I go to any of the multiplex halls, it'll cost me around Rs 1,000 for the ticket and food and beverage. Currently, it's not feasible. Even if I choose a single screen, I'll still need around Rs 500 which I can't spend currently. I've got DishHome at home, I'd rather watch it on the TV," he says.
When asked if the prices of tickets will be slashed, Adiga says they are yet to come up with a marketing plan. But, he maintains he is aware that people would not want to pay high prices for movies they have already watched.
"We want to open the halls to the public first. After that we will decide about the pricing," he says.