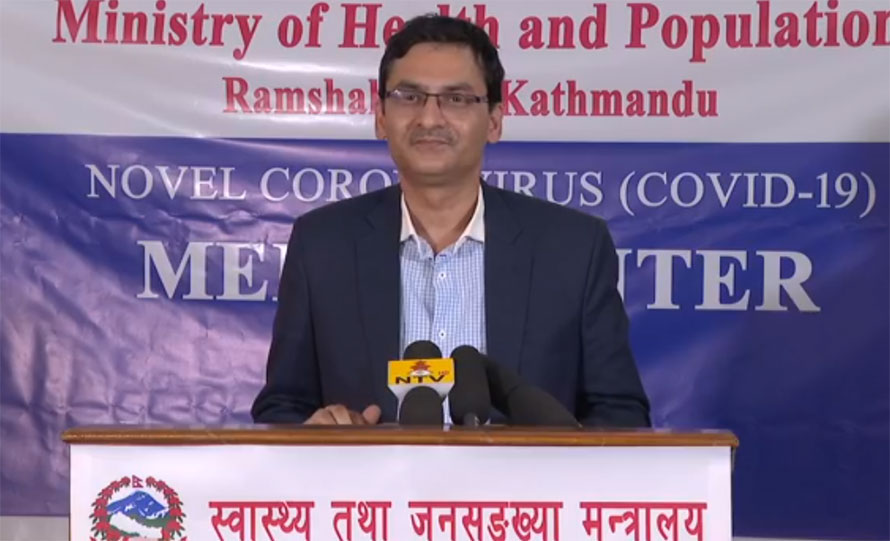 Kathmandu, April 4
With three new confirmed cases of coronavirus infection in Nepal including the first case of infection in a person who had not travelled outside the country recently, the government has announced that the country has entered the second stage of virus transmission.
In his daily press briefing on Saturday, the Ministry of Health spokesperson Bikas Devkota said the country entered the second stape as the virus began attacking the person who was not abroad recently.
Consequently, Devkota urged the public to support government initiatives in controlling the infection. He also said those quarantined could have to stay there for a longer period.
The person who got infected with the virus without going abroad has been said to be a sister-in-law of another Covid-19 patient was had recently returned from another country. Whenever the infection is transmitted in the family, it is considered the second stage, according to the ministry's expert Dr Khem Karki. If neighbours are also found to be infected, that will be the third stage, according to him.
So far, Nepal has recorded nine coronavirus positive cases. The first case detected in January is said to be recovered whereas eight others detected in the past two weeks are active. Except for the latest case confirmed today, all eight cases had recently returned to Nepal from other countries.