The ongoing 13th Indian Premier League (IPL) has been the talk of the town in Nepal also. Eight teams are participating in the league, of which 11 out of 56 matches have already been played.
The IPL had been famous for being a melting pot of world-class cricketers playing together in different teams, stripping off their national jerseys for a change. Likewise, in Nepal, the IPL got even more popular after the star cricketer Sandeep Lamichhane was signed by the Delhi Daredevils [now Delhi Capitals (DC)] in 2018, becoming the first Nepali cricketer in IPL.
Lamichhane is once again listed among the Delhi Capitals players. However, in all three of DC's matches played so far this time, he has not stepped into the field. He is considered an outstanding bowler in any league, but why was Sandeep Lamichhane benched for all three matches in this edition of IPL?
Here are three possible answers:
1. Quota on international players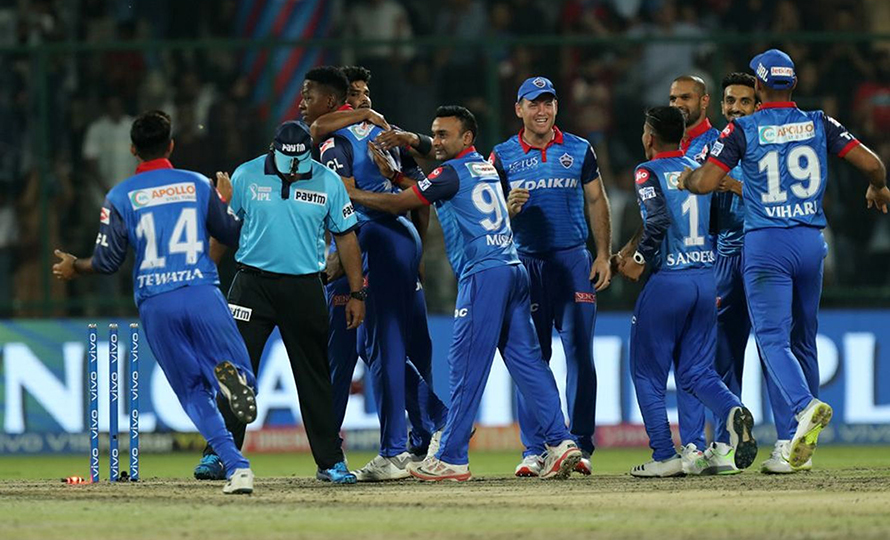 Each team in the IPL can sign up to eight international players. In a match, the team can have only four international players. To manage the combination, international players are listed in different playing sets.
For DC, South African fast-bowler duo Kagiso Rabada and Anrich Nortje, Australian all-rounder Marcus Stoinis, and Guyanese batsman Shimron Hetmyer have already made their appearances. In the meantime, Australian Alex Carey and Daniel Sams, along with Guyanese Keemo Paul and Lamichhane have been benched.
For the want of Indian players, batsmen and all-rounders, Delhi Capitals are compelled to use international players, exhausting the available quota. In addition, Stoinis and Nortje have performed outstandingly securing their position in future matches too.
2. Strong Indian spinners
Lamichhane is a leg-spinner. The DC have actively chosen to make Indian spinners play as they have three other Indian spin bowlers–Amit Mishra, Axar Patel, and Ravichandran Ashwin–with more experience than the Nepali start player. Patel is also a batsman, so his chances to be chosen grows.
Ashwin and Patel had played against Kings XI Punjab. In the game, Ashwin got injured and it seemed that Lamichhane would replace him. But, the DC chose Mishra as the replacement. For the second and third matches, the DC continued the same duo. If Lamichhane plays, the DC will have no option but to choose an Indian fast-bowlder instead of an international bowler.
3. Weak pace bowlers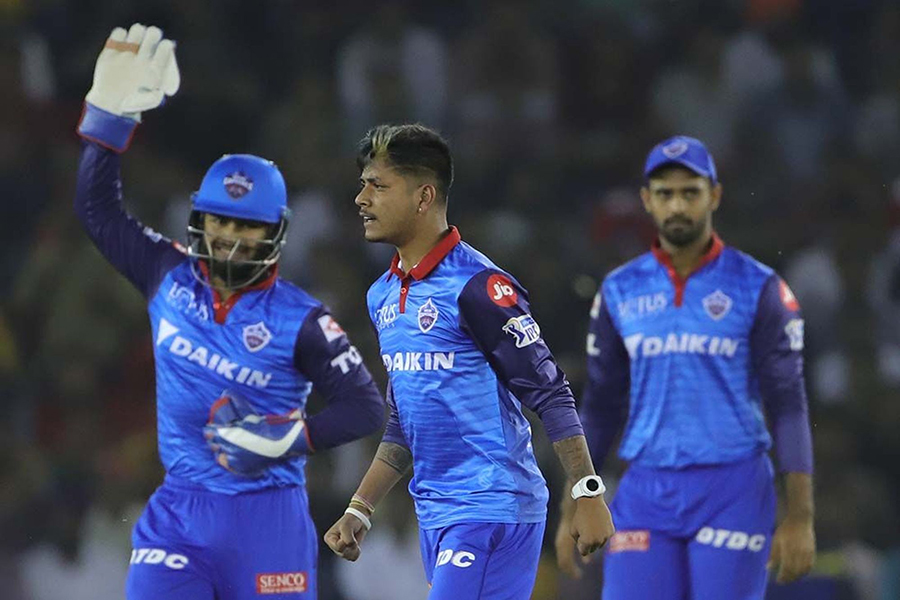 The club have Rabada, a world-class fast bowler. Meanwhile, this season, Nortje got into the field from the very first match. The DC, of course, have Indian fast bowlers Ishant Sharma and Mohit Sharma, but Ishant got injured just before the league. Mohit played the first match for the DC while Avesh Khan played the second and Ishant played the third match.
The DC have been playing with three fast-bowlers and two spinners with other international bowlers–fast-bowler Sams or all-rounder Paul–as replacements. Two pace bowlers in one game hint that the DC have a weak hand in the quota and are unable to make a balance with the foreign players. But if the club decides to play with three spinners at once, Lamichhane can get a chance.
When will Sandeep Lamichhane play then?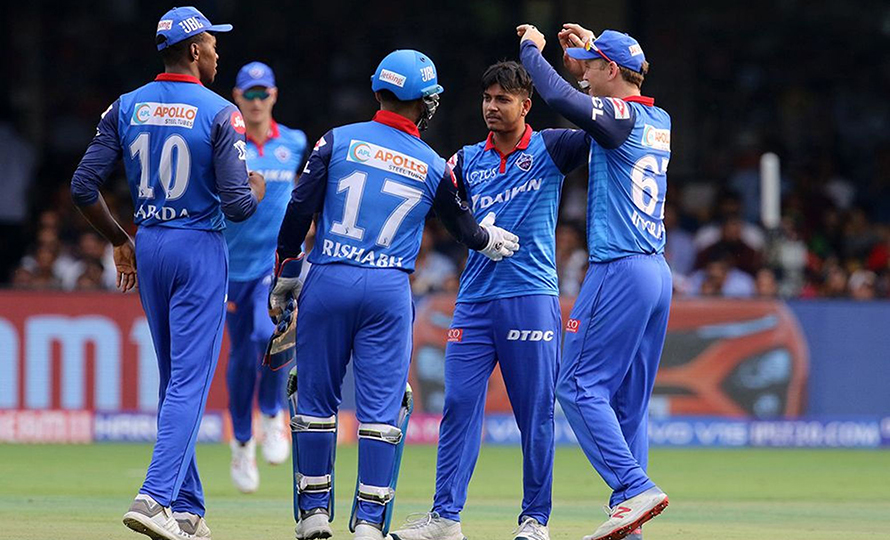 The DC have played all three matches with four international players in each. Out of the foreigners, Rabada and Stoinis have shown stellar performances whereas Nortje and Hetmyer have not fared well so far. Hetmyer has not been able to replicate his Caribbean Premier League performance and the DC have been in loss.
So far, it seems that Lamichhane will get to play if the DC decide to change the batting order or completely change the international players.
In both of Lamichhane's previous IPL seasons too, he was on the bench in the earlier matches.
Delhi Capitals will play next against Kolkata Knight Riders on Saturday, October 3.