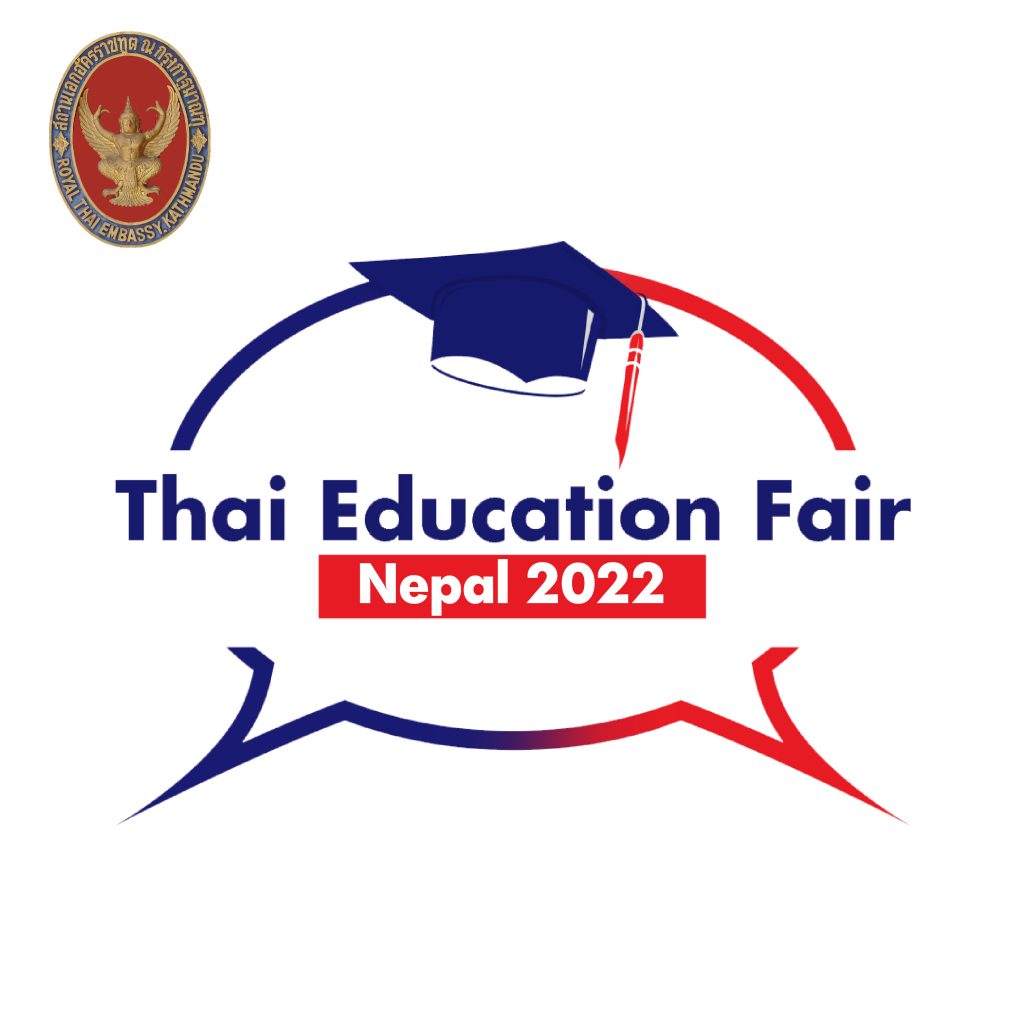 Kathmandu, August 29
Royal Thai Embassy in Kathmandu is hosting a virtual Thai Education Fair in Nepal 2022.
The fair started on August 26 and will last for one week. The organiser says the event was organised after the success of a similar event last year.
"The fair aims to provide objective information to parents, guardians and students about the educational opportunities in Thailand."
Seven higher education institutions–Chiang Mai University, Dhurakij Pundit University, Kasem Bundit University, King Mongkut's Institute of Technology Ladkrabang, Nakhon Sawan Rajabhat University, Rangsit University and Silpakorn University–are participating in the fair.
The universities are sharing information about a variety of undergraduate and graduate courses, admission procedures and scholarship opportunities for Nepali students wishing to go abroad through Facebook live sessions. Students and parents have access to hold an in-depth interaction with the participating university through Facebook messages and comments.
The organising team says the virtual fair will be successful to connect Nepali students with Thai universities and colleges. All the Facebook live sessions will be recorded and posted on the page for future reference.
Visit the Facebook page to participate in the Thai Education Fair 2022.