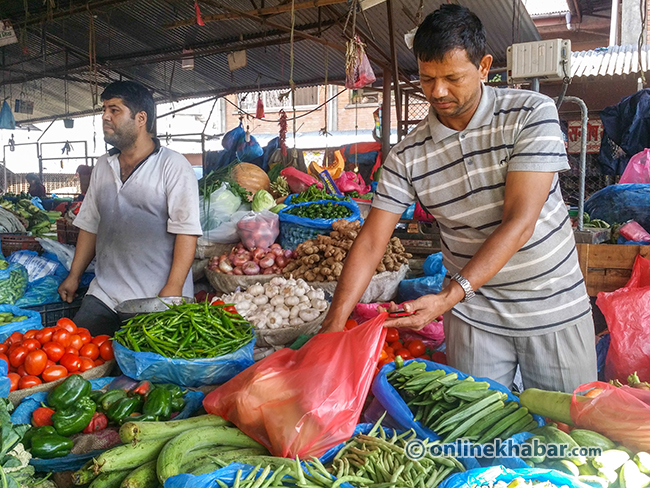 Kathmandu, January 14
Traders and members of the public have complained that the price of most green vegetables in Kathmandu Valley has skyrocketed in last one week. However, no problem has been witnessed in the supply system, they say.
While their claims give apparent hints that middlemen's involvement is resulting in the excessive rise, the stakeholders attribute to other minor reasons.
General Secretary of the Federation of Fruit and Vegetable Entrepreneurs Nepal, Bharat Khatiwada, says the higher price is attributed to the decrease in production. He also claims obstructions along Muglin-Narayangadh road also caused problems in the supply.
Deputy Director of Kalimati Fruit and Vegetable Development Board, Binaya Shrestha, however, blames higher demand for higher price.
Few weeks ago, the Department of Supply Management and Protection of Consumer Interests had concluded that activities of agents should be blamed for unnatural price change in the market. The Department's monitoring had found that the price of vegetables is determined at five stages by the middlemen between producers and consumers.