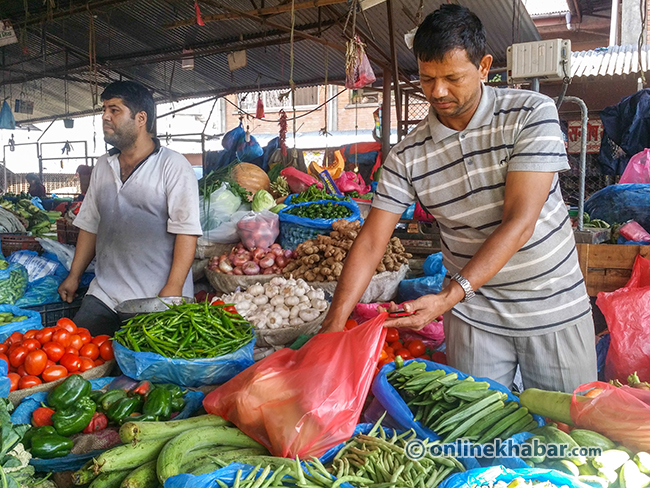 On Nov 24, 2017, a news report published on onlinekhabar.com caught my attention. It referred to the widespread use of pesticides on vegetables and fruits we buy from the market.
Unaware of this startling truth, the information made me recoil instinctively. Then suddenly it hit me hard that we at home (I believe in most Nepali homes) have been cooking vegetables or eating fruits, as it always happens, by giving them a perfunctory wash. And this has been going on in our kitchen for ages!
It is high time we did something about it. There are several approaches to stay away from eating pesticide-laden fruits and veggies. Either you go for 'organic vegetable or fruits', grow them in our own backyard (a blatantly implausible idea for those who have no space) or stop eating them (the stupidest of propositions).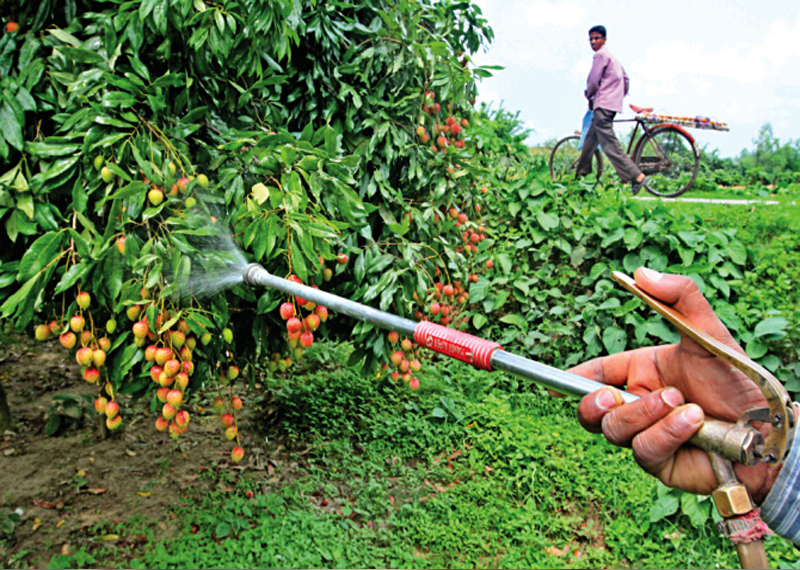 Worldwide reality
Nepal is not alone in the matter of pesticide-laden fruits and veggies. The world over is facing the same problem, you might say, to epidemic proportion.  In the USA, a recent CR-Consumer Reports Survey carried on 1,050 people reported that pesticides are a concern for 85 percent of Americans.
According to a US federal agency called the Centers for Disease Control and Prevention, an average American carries in his body traces of 29 different pesticides. Of the various causes of exposure, consumption of 'conventionally' produced fruits and vegetables pose a prime concern as they are rated high in pesticide residue.
Going organic
'Organic' seems to be a buzz word today and the marketing gurus flaunt it this way and that. For buyers, the word sounds very wholesome and tempting! In the US, shoppers often find themselves in a tight spot because buying 'organic' means shelling out a whopping 49 percent more than the standard produce!

In Nepal, the concept, as well as the market, is still in its infancy. Well, for one, I am a little sceptical about the organic stuff unless I can find a tag that says 'certified organic'. What appears to me as a bone of contention is, firstly, you have to pay over the odds for anything 'organic', secondly you are not sure you are buying the genuine stuff–and what's more, they are not easily available at every neighbourhood corner.
During my visits to the leading department stores (and Saturday organic market fairs staged at hotels and restaurants) in Kathmandu, I look at the price and my high spirits are dashed.
During my visits to the leading department stores (and Saturday organic market fairs staged at hotels and restaurants) in Kathmandu, I, at times, hang around the aisle that sells organic fruits and veggies and I silently debate with myself: how about buying 'organic' today? I look at the price and my high spirits are dashed. It's no secret that the "silent majority" is reluctant to pay a premium for the organic stuff, especially the "low-income shoppers".
The Dirty Dozen
The "Dirty Dozen"–sound familiar? It's a 1967 Oscar winner American war film starring Hollywood greats like Lee Marvin, Ernest Borginine and Charles Bronson.
Each year, the USA-based Environmental Working Group (EWG) releases a "Dirty Dozen" list of fruits and vegetables that rank highest on pesticide residue. Let's take a look: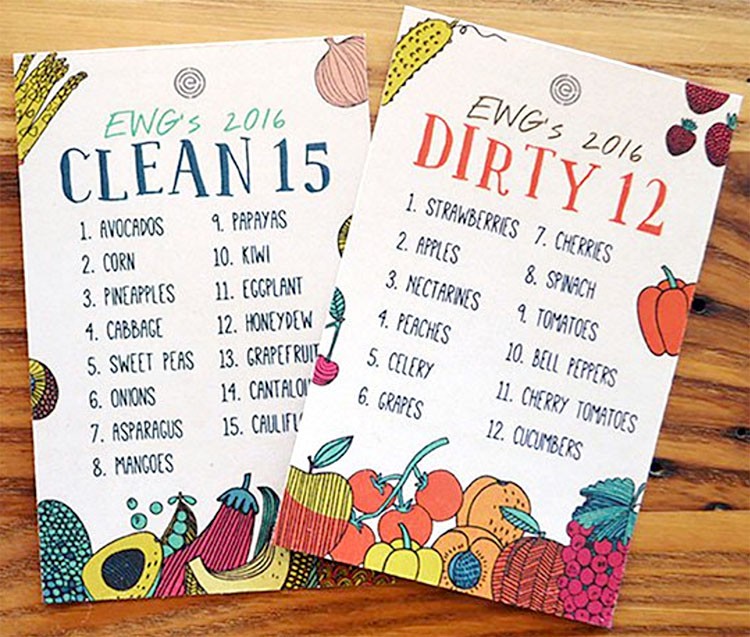 The more I dug into the issue, the more alarming facts surfaced regarding the damaging effect the pesticide-exposed vegetables and fruits can have on our overall health; at greater risk are, the growing children.
Adverse effect on children
Prof Irva Hertz-Picciotto says, "We need to be especially careful about children because they tend to be more vulnerable to many of these chemicals and their effects on the developing brain".
The experts highlight the fact that infants and children are at greater risk by eating pesticide-laced fruits and veggies than the adults as their internal organs are undergoing natural development by increasing in size and changing physically–a biological maturing.
More than that, studies have shown that children eat more relative to their body weight than adults, thus, ingesting more toxicity in comparison.
In 2010, a research conducted by the Harvard School of Public Health (published in a journal Pediatrics) made a discovery that high levels of pesticide called organophosphates (said to be originally developed for chemical warfare) in conventionally grown fruits and veggies was twice as likely to cause in growing children ADHD (Attention deficit hyperactivity disorder). Organophosphate is also commonly and widely used in Nepal and India.
Negative effect on adults
A report by the US-based EPA (Environmental Protection Agency) reports that it's not only the growing children that are adversely affected by pesticide-laden produce, pregnant and nursing mothers and women of childbearing age, too, are in a vulnerable position to such exposure and can have dangerous outcomes.
The immune system of our body is safeguarded by white blood cells in our bloodstream. They fight antigens, viruses, and other toxins which weaken the immune system and makes us sick. Pesticides are said to cut down the number of different types of white blood cells called lymphocytes.
Furthermore, a study conducted by the University of California, Berkeley reported that prenatal pesticide exposure in expectant mothers increased the risk of lower levels of IQ in children.
Furthermore, a study conducted by the University of California, Berkeley reported that prenatal pesticide exposure in expectant mothers increased the risk of lower levels of IQ in children.
More growing pieces of evidence have made scientists fear that the prolonged ingestion of pesticide-laden commercially grown food may have higher risks of: breast, ovarian, prostate or respiratory cancer, depression, nervous disorder, fetus disruption resulting in birth defects, fertility imbalance and the worse followed by even Alzheimer's and Parkinson's disease. (Approximately one million Americans suffer this "chronic progressive movement disorder".)
Eat five-a-day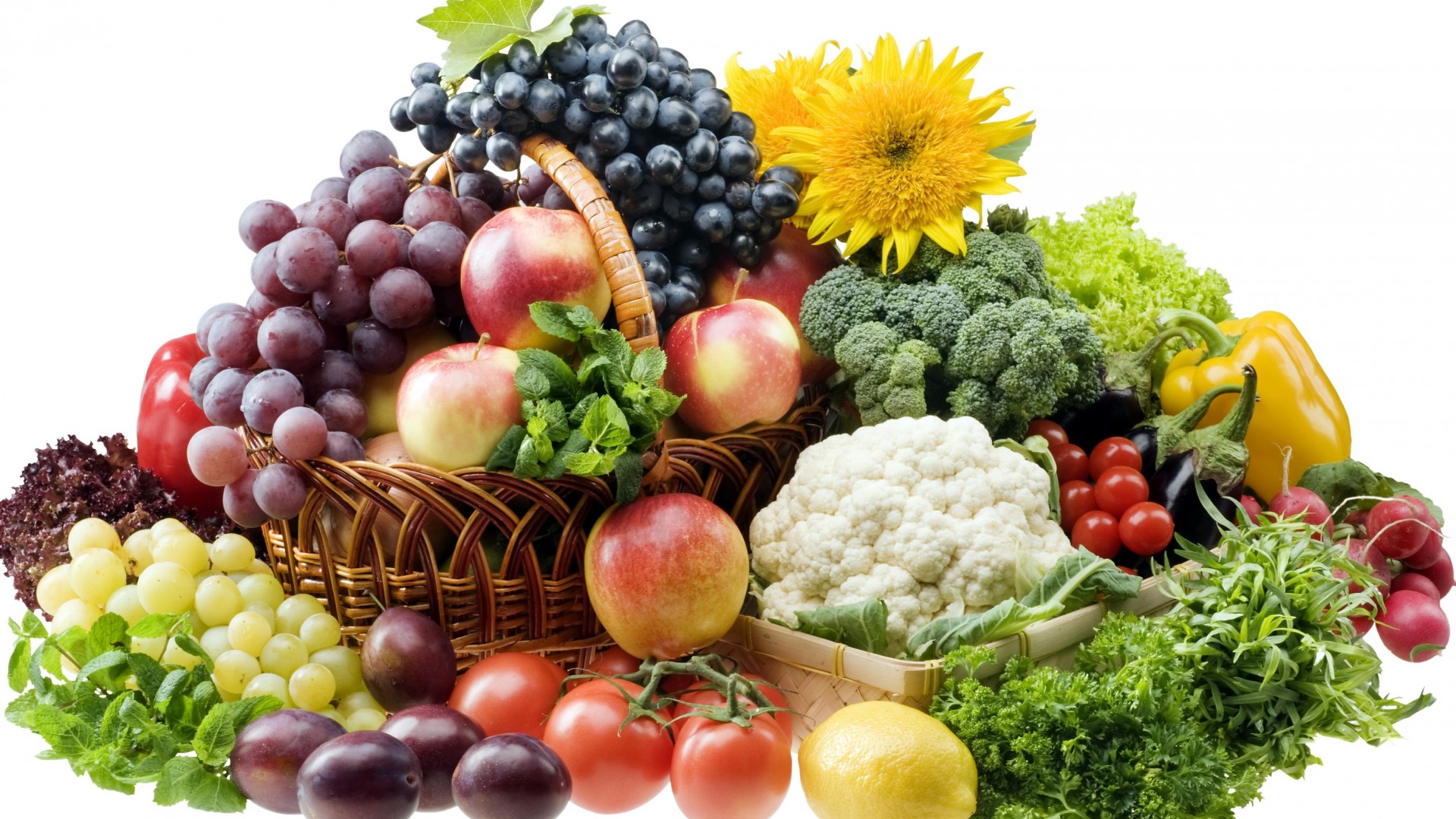 Fruits and vegetables in our diets (in fact, daily diet) is a must for everyone–not to be missed or overlooked. Rich in antioxidants, fibre, minerals, vitamin A, vitamin C, folate, potassium, you name it; they serve as our guardian angel protecting us from all kinds of chronic diseases.
Nutritionists and dietitians advocate eating a generous amount of vegetables and fruits, if possible, 'five-a-day', meaning five portions of them each day. Very low in calories but nutrient-dense, they help reduce the risk of "the deadly four"–heart disease, diabetes, obesity–and cancer.
Confusion reigns       
The modern-day shift to 'organic' is understandable, and sounds wise.  I checked the internet trying to dig out more info on the issue of 'organic produce'. Frankly, I was left utterly confused.
Let's not get misled. First, 'organic' does not mean pesticide-free. "The organic farmers do use specialised kinds of pesticides that occur in nature and are used instead of synthetic pesticides. Second, 'natural' does not mean 'non-toxic'.  Some organic pesticides can also be harmful to human health and the environment."
"Rotenone, a pesticide allowed in organic farming, is far more toxic by weight than many synthetic pesticides."
Let me ask you up front a straightforward question before we confuse ourselves further: How often do you buy organic fruits and veggies? If you do, do you check them for a certified label, duly validated by some bona fide government bureau or agency? More often than not, the bulk does not carry a tag. So what are they, "organic shmorganic (whatever that means)?"
We all know that the grocery stores in Kathmandu do not house a Shoppers' Guide to Produce like in the US which is issued by the EWG and displayed at every grocery store.
So, how are we supposed to cope with this issue of conventionally grown pesticide-laden fruits and veggies? We know we cannot forgo them for what they are–in fact the 'sine qua non' for good health and overall well-being…and, what's more, the EWG outlines: "the health benefits of fruits and vegetables outweigh the risks of pesticide exposure."
Possible remedy
If you believe in organic, that could be the best remedy, plain and simple. There is, however, some panacea for removing the carcinogenic pesticide residue from the veggies and the fruits, which may help reduce the toxicity substantially. Some of the CSE, India guidelines recommend the following: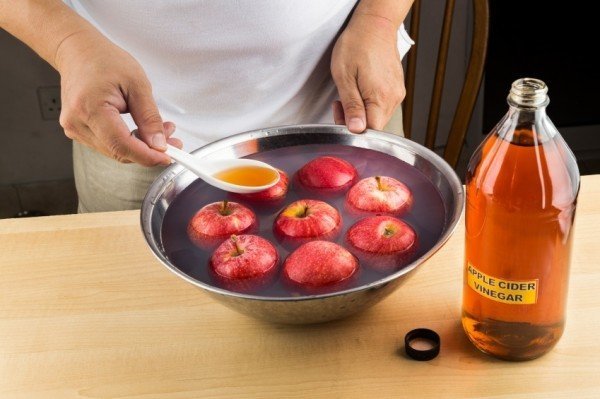 Wash your fruits and veggies in running tap water giving them a thorough scrubbing for one minute. You can try some bottled vegetable washes available in leading stores. Better check whether it carries some certification mark such as ISI, FPO, Agmark, et al.
Saltwater solution: Soak the fruits or veggies for 30 minutes in a solution of two percent salt water, then rinse and scrub them under the running tap water.
Vinegar solution: Soak the veggies and fruits in this solution (one part vinegar/four parts water) for 30 minutes, and then repeat the method same as the salt water wash.
"Baking soda removes up to 96 percent of pesticides from fruit and vegetables, new research reveals."
Another DIY method is to make your own pesticide-removal spray. Mix one tablespoon lemon juice, two tablespoon baking soda in one cup of water and pour the solution into a spray bottle. Squirt the concoction over the fruits or veggies let them sit for 15-20 minutes. Then rinse them clean in cold running tap water.
The above methods of removing pesticide residue from fruits and vegetables we eat may work substantially. When all is said and done, I believe this is the best we can do. So relax!
The information in the above text is solely research-based. Cross-reference and readers' discretion is solicited.