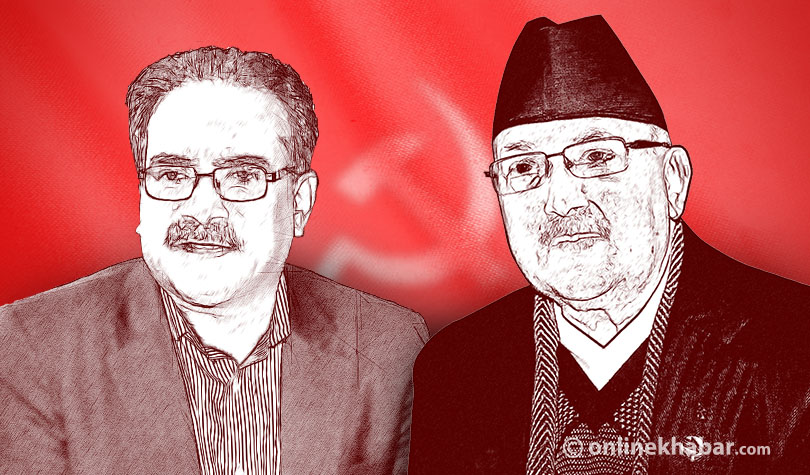 Kathmandu, January 9
Top leaders of CPN-UML and CPN-Maoist Centre are holding a meeting of their Party Unification Coordination Committee this afternoon in a bid to push the unification process forward.
The meeting to be attended by both parties' chairmen KP Sharma Oli and Pushpa Kamal Dahal will begin at Oli's residence in Balkot of Bhaktapur at 3 pm. It will be the first meeting of the Committee after parliamentary polls on November 26 and December 7 last year.
The meeting is expected to form multiple task forces to iron out differences between two parties in terms of the unified party's leadership model, organisational structure and ideologies and principles.
Other members of the Committee include Madhav Kumar Nepal, Jhala Nath Khanal and Ishwar Pokharel from the UML and Narayan Kaji Shrestha and Ram Bahadur Thapa from thte Maoist Centre.
The two parties have already agreed to move ahead with the unification process as they are also preparing to form a coalition government.
With the promise of unification, the parties had formed an alliance and won recent parliamentary polls.