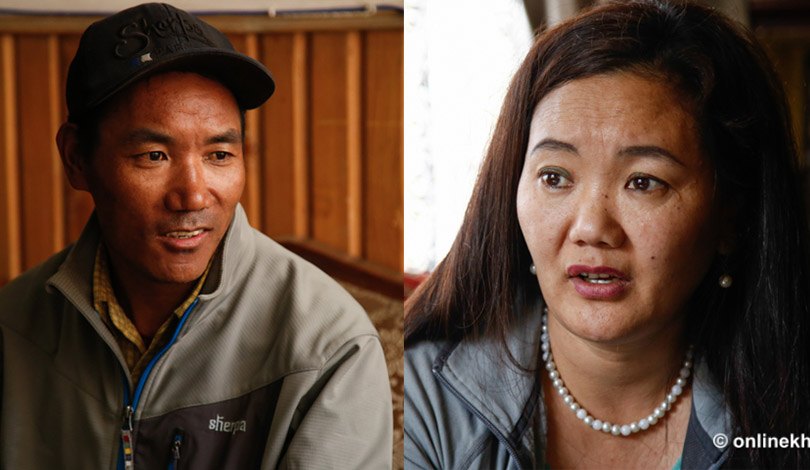 Kathmandu, May 16
Nepal's Kami Rita Sherpa, 48, broke his own record becoming the only mountaineer to climb Mount Everest 22 times.
He and his team started climbing last night from South Col (Nepal Side) and reached the summit at around 8:30 am today, according to Pemba Sherpa of Seven Summit Treks, which organised the record expedition.
With this, he becomes the only man to climb Everest 22 times leaving Apa Sherpa and Phurba Tashi Sherpa behind, who have reached the top of the world 21 times.
Kami Rita first climbed Everest as a 24-year-old in 1994.
Similarly, Lhakpa Sherpa, 45, has also broken her own record by successfully climbing Everest for the ninth time, the most by a woman in the world, confirmed Mingma Gelu Sherpa of Seven Summit Treks.
Lhakpa, who lives with her daughters in Hartford has climbed Everest at 6 am from the North Col (Tibet Side) with a few climbers from her team. They started the accent at 7:30 pm last night, according to her brother Mingma Gelu Sherpa.
She first climbed Everest from South Col in 2000 and since has climbed from the North Col eight times.
With this, she is only one accent away from her dream of climbing Everest 10 times.