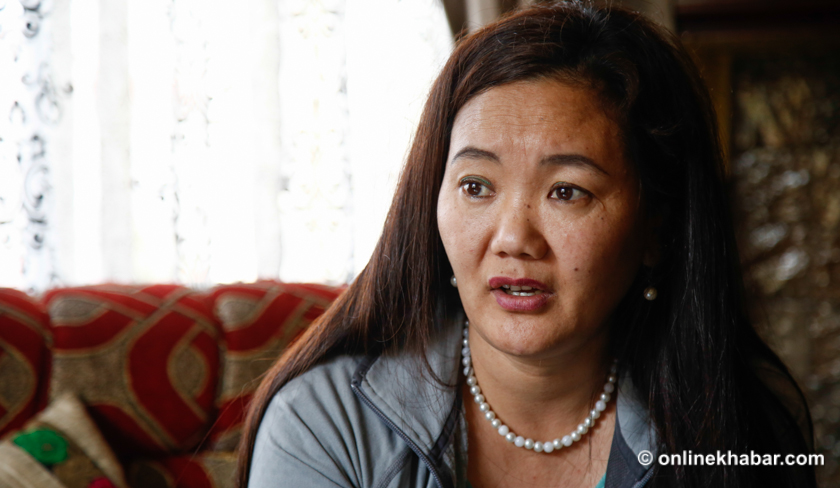 Lhakpa Sherpa, 45, lives in Hartford, Connecticut with her two daughters and son. However, she visits Nepal every year: Not to visit her family, but to conquer the world's highest mountain, Everest.
This has been her ritual for last few years. Lhakpa is the most successful female Everest climber of all time. She has summited the mountain eight times and is planning to extend her legacy when she makes her ninth ascent this season.
Snow in blood
Lhakpa was born in Balakharka, a small village in Makalu region close to the Himalayas. Growing up with four brothers and six sisters, she always dreamed of getting away from the village to explore the world.
She got into mountaineering because there wasn't much to do in her village. "I didn't go to school, didn't have a proper education so this was the only option," says Lhakpa, who adds that she was inspired by her family members, many of whom were mountain guides or porters.
"The name 'Sherpa' is always associated with the mountains, and a lot of people in the family were in this business. My elder brother and younger brothers were guides and porters so I think I was destined to get into it," shares Lhakpa who wanted to emulate what Pasang Lhamu had done in 1993.
"She was a huge inspiration. She gave girls like me a hope that I could do something great in life," she adds. But the fact she never came back haunted her a lot, "People talked a lot that a woman shouldn't have climbed and after hearing that I wanted to do it even more. I wanted to show them that a woman could conquer the mountain."
To do that, she had to work her way up the ladder where she initially started off as a porter carrying a load up the mountains. Then she started to put tents up carrying oxygen and food to camps and finally after working hard and having climbed smaller peaks, she got the opportunity to climb Everest.
"It was very tough for women to climb Everest as not many got sponsorship. Even men didn't, but I was lucky when Sushma Koirala Memorial Trust gave me a chance to climb in 2000," she adds.
After her first ascent from the south side (Nepal), she has summited Everest seven more times from the north side (Tibet).
She climbs from Tibet not because it's easy, but because her brother Mingma Gelu Sherpa who also has summited Everest organises expeditions from the north side.
"People think it's easy to climb from the north side, but it's not. It's always cold on the north side. And the climbing is really tiring. It's long and after you reach the 8,000m mark, it starts to get really tough. You have to climb huge rocks which don't have much snow so I'd say it is an adventurous route and it is not for the faint-hearted."
The mountain puzzle
Having climbed from both side she feels that one from the south side is as tough and her first accent still remains her toughest. "First was always the hardest. I had no idea how to tackle Everest because I had no previous experience," she adds but as she gradually climbed it did start to get easier.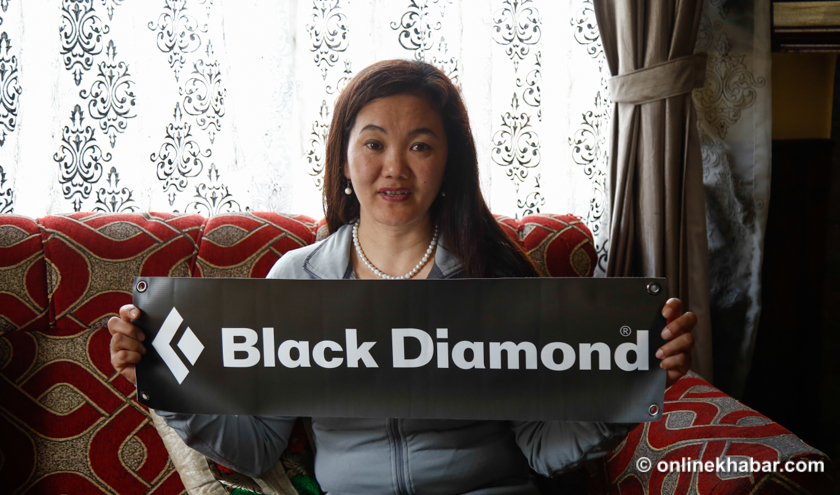 "It was like solving a puzzle. For the first few times it hard but as you start putting the pieces together, it does get easy. So much so, now I know where to put my feet and hand while climbing."
Everest is like a puzzle which she's solved many times but each time there is a certain fear that creeps in. "You have to respect the mountain because you don't know what will happen there. But as the nerves settle in, I get excited and think about the view from the top."
She's so comfortable that she says it like going hiking in the hills of Kathmandu. "On a good day we spend around 15-20 on the summit, click pictures and if we have time we even have tea," she jokes.
She took a 10-year break after 2006 to look after her daughters and came back in 2016. "I had to take a break to look after my two daughters (11 and 16). A child will always need motherly love and now that they are all grown up, it's my time to climb again."
But the accent in 2016 wasn't as easy after a 10-year break. "After staying home for so long I had forgotten what it was like. It was tough but last year it was normal cause I try to keep myself fit by working more than 10 hours every day."
Leading by example for next generation
Over the years she has become an inspiration to children who haven't been to Nepal but her younger daughter wants to be an Everest summiteer like her mother because she wants to understand why Lhakpa comes back every year to climb.
Lhakpa hasn't thought much about the future because she is completely focused on this year's accent. "I still feel young and fit. I want to see where it goes because I've always liked adventures and I'd like to make it to the top at least 10 times."
But there are other mountains she wants to climb as well. After failing to climb K2 in 2006 due to bad weather she wants to conquer the killer mountain before she calls it quits. "K2 will always tempt me but I also want to do Seven Summits on seven continents as fast as I can so I can set a benchmark for women not only here but all over the world.
"I want to show people that a mother of three like me can do it so anyone can all one needs is dedication and support".
The support she talks about comes from her family here in Nepal who have always have given full backing. Her brother Mingma from Seven Summit Club has always supported and if not for him she says she wouldn't have climbed so much. Her parents even though aren't in Kathmandu support her fully and are always in the know when she sets off to take break her own record.
When asked if she is at all worried about anyone breaking her record, she replies with a smile that she doesn't care. "I don't climb for records; I climb because I want to climb. Even when I did get the record it was my children who were happier than I was."
"I was also invited to Yale University to talk to the students there which was a really humbling experience."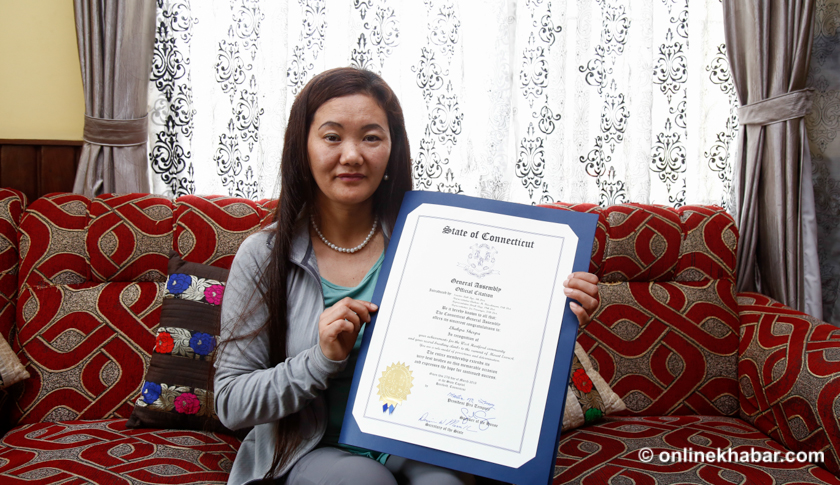 Recently the Connecticut government recognised her achievement and gave her a certificate, but our government here does nothing about it. She's like an ambassador to Nepal because people after talking to her will want to come to Nepal.
Lhakpa who previously worked at a 7-Eleven and who is now working at whole food has come a long way but she does feel that Nepal doesn't respect summiteers. "It's really sad when people don't know who you are. I've worked very hard to make a name for myself and make Nepal known to the world; but it seems people only care if you die."