Kathmandu, February 23
The mushrooming of banks and financial institutions (BFI) has become a thing of the past, thanks to stiff competition and tough regulatory policies of the Nepal Rastra Bank.
Unable to fare well in the competitive market, many BFIs have opted for merger, thereby consolidating the financial sector. According to the central bank, 100 (out of around 220 BFIs) have opted for acquisition and mergers, reducing their number to 42. Of the remaining BFIs, 37 are in the process of merger, while four are in the process of acquisition. In course of merger, 60 FIs have become history.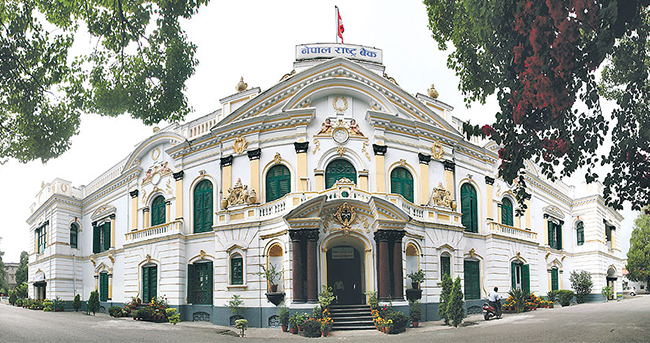 Governor Dr Chiranjivi Nepal described success on the merger front as more than expected. He said the central bank is providing every possible assistance for mergers and simplifying the whole process.
Five years ago, the central bank adopted a policy of encouraging BFIs to opt for merger. Since then, a good number of 'spontaneous' mergers have taken place.
In the beginning, we were not sure whether the merger policy will be this effective, Dr Nepal said, adding that progress on the merger front has been more than expected. Through mergers, BFIs have been able to increase the capital to the level as per the central bank's benchmark.
Increase in competition in the market drew BFIs towards merger. Eight FIs had already become four through mergers before the central bank introduced a policy to promote merger. But all these FIs had one group as promoters. And in their case, the mergers happened over a long period of time.