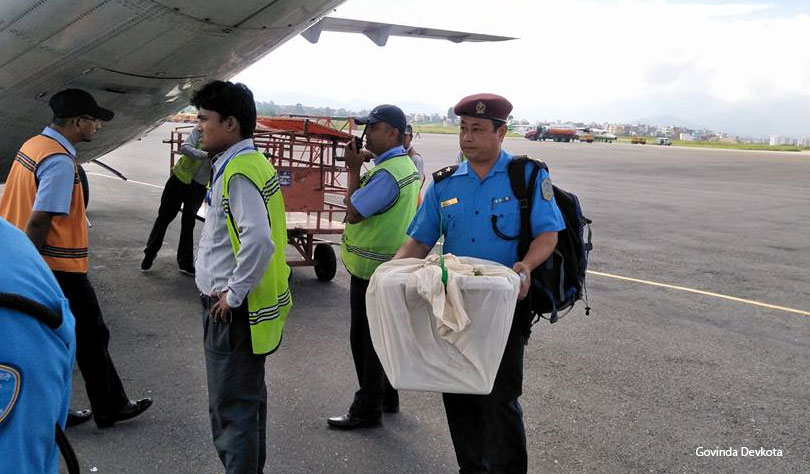 Kathmandu, June 27
As many as 90 ballot papers from Bharatpur Metropolitan City of Chitwan district, which were torn during the vote counting after May 14 polls, are being submitted to the Supreme Court today.
After the Maoist cadres reportedly torn the papers, the vote counting has been halted in the city, delaying the publication of results for over a month.
Following the incident, the Election Commission on June 3 had decided to redo voting in Ward 19 of the city, but the decision was challenged at the Supreme Court and the Court had stayed the decision.
Last week, the Court had ordered the Commission to submit the original copy of its decision to redo the voting, the torn ballot papers and other related documents.
Meanwhile, the Court says it will fix a date for the next round of hearing today after collecting the documents it had sought.
The ruling Nepali Congress and the CPN-Maoist Centre, which had formed an election alliance, had demanded the re-voting whereas the main opposition UML was in favour of resuming the vote counting delcaring the torn ballot papers invalid.
The NC-MC candidate Renu Dahal was lagging behind UML's Devi Gyawali by few hundred votes in the mayoral race while the counting was halted after the incident.