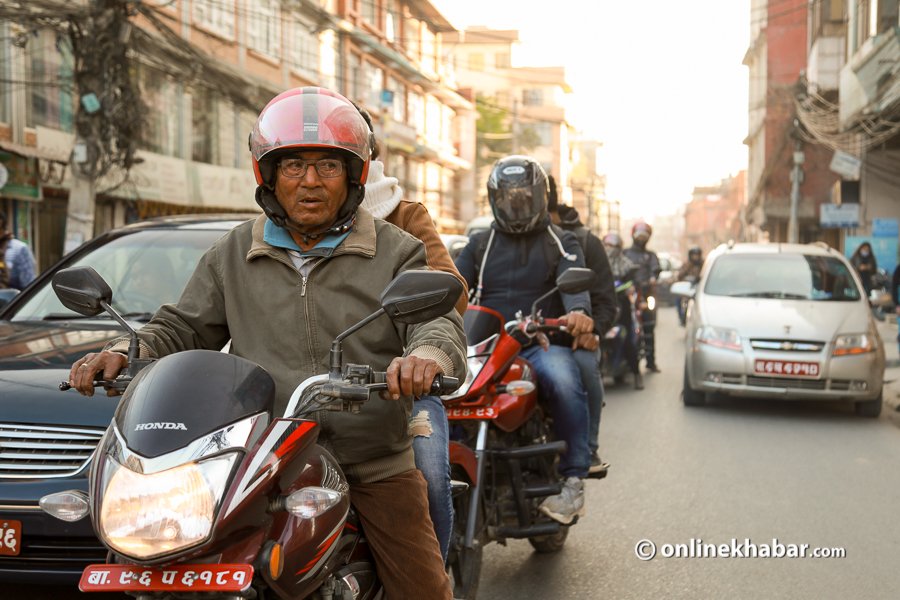 Kathmandu, July 2
After a gap of over three months due to the nationwide lockdown imposed to control the coronavirus outbreak in the country, Pathao, has resumed its operation as the lockdown restrictions have gradually eased.*
Meanwhile, traffic police have also begun taking action against the riders citing the lockdown has not ended completely, and two-wheelers (motorbikes and scooters) cannot be operated to provide services to people except family members. Earlier, the government had said only the rider could use a two-wheeler without any pillion rider till the next notice, but this rule has turned ineffective.
Pathao says it has mobilised 112 riders to provide services to people who need essential services such as to visit hospitals. The company's regional director Asim Man Singh Basnet says the service has started as public transport vehicles are not operating.
SP Bamdev Gautam, the Metropolitan Traffic Police Division spokesperson, however, asserts using the same vehicle to transport many people would increase the risk of infection, hence action would be taken against them.
—
*An earlier version of the report had said Tootle has also started the service. But, its co-founder Sixit Bhatta has said on Twitter that the service is not available yet. The error is regretted. – Editor